READY TO DEPLOY
---
Core Systems provides a wide range of high-quality open frame racks, server racks, and enclosures suitable for missions of all types. We offer integration services that involve creating a fully-configured rack cabinet system ready for deployment on the day of shipment. Our team of experts can help you choose the best cabinet for your mission requirements.
ALL-IN-ONE SOLUTIONS
---
RACK INTEGRATION SERVICES
We build the rack solution perfect-fit for your application so you can thrive in any environment.
SWITCH SOLUTIONS
GPU ENABLED 1U SYSTEMS
HIGH CAPACITY 2U+ SERVERS
PROFESSIONAL-GRADE CABLING
HIGH DENSITY STORAGE
SOFTWARE TESTED & CERTIFIED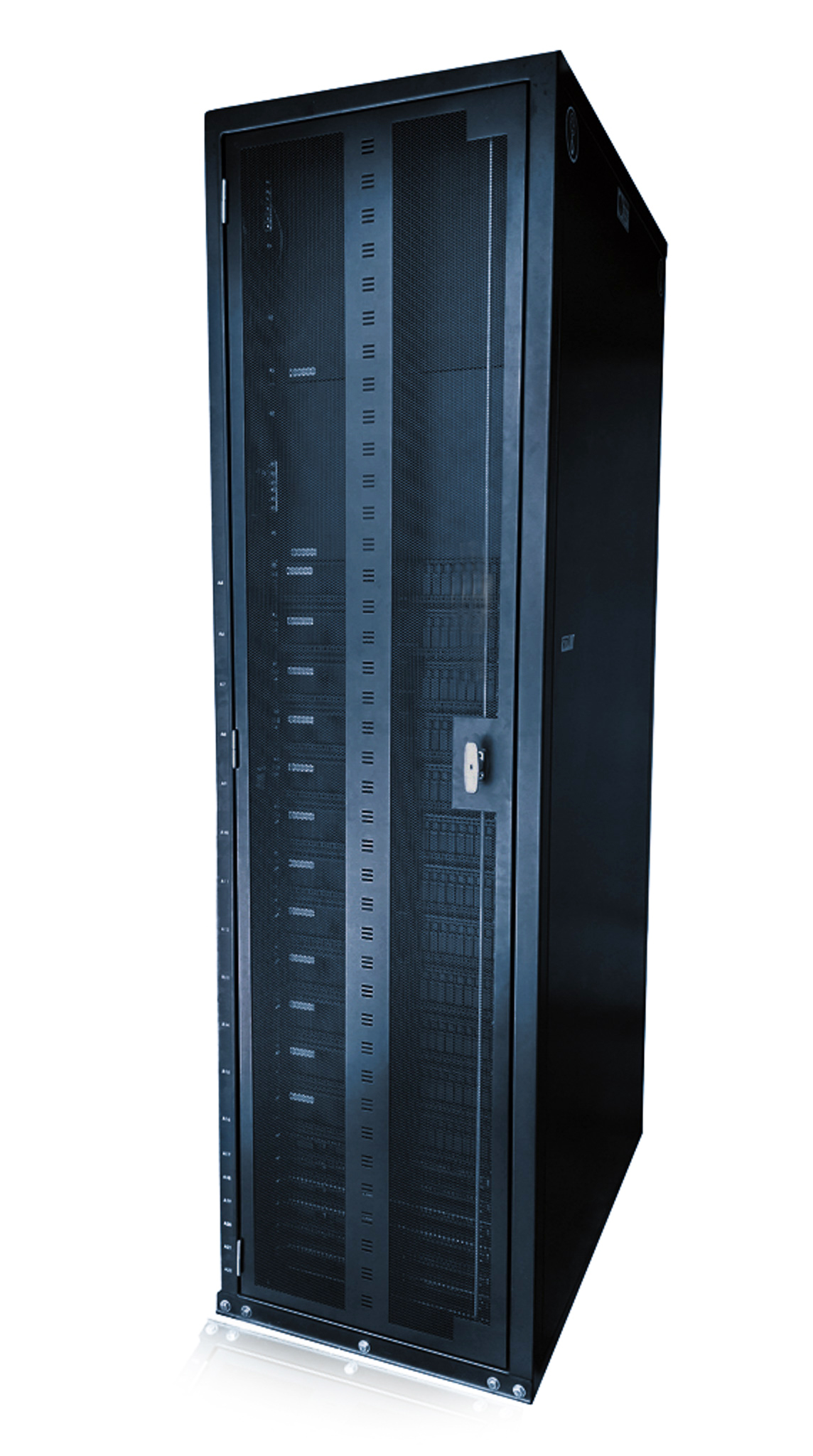 TURN-KEY DATA CENTER
RAPID DEPLOYMENT
PROFESSIONAL RACK LEVEL DESIGN
VALIDATION & BENCHMARKING

WHAT WE OFFER
---
CABINET SOLUTIONS
SWITCH SOLUTIONS
GPU ENABLED 1U SYSTEMS
HIGH CAPACITY 2U+ SERVERS
SUPERIOR CABLING
HIGH DENSITY STORAGE
SOFTWARE SOLUTIONS
NETWORKING SOLUTIONS
POWER SOLUTIONS
BURN-IN TESTING
CABINET INTEGRATION
---
INSTALLATION EXAMPLES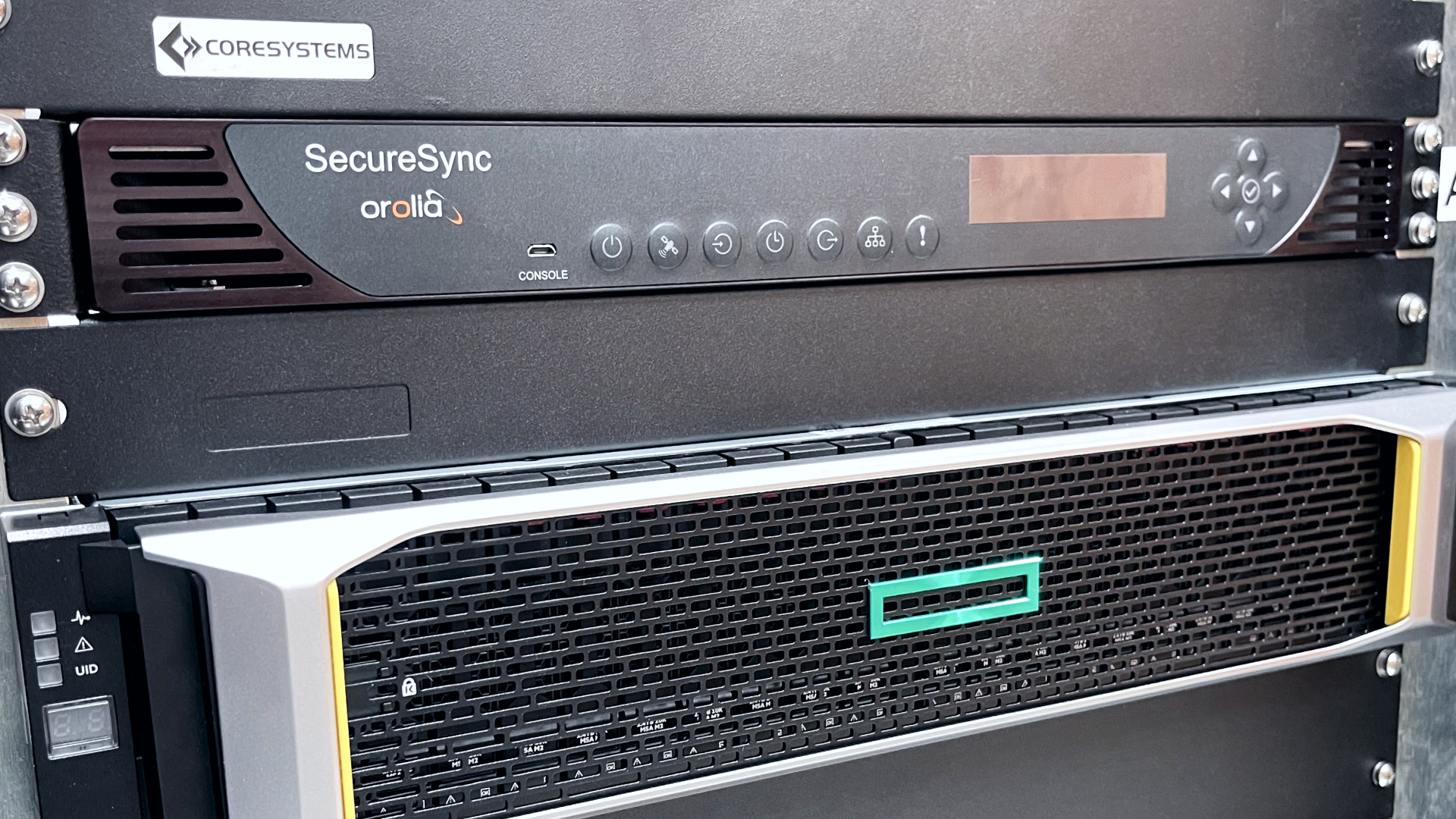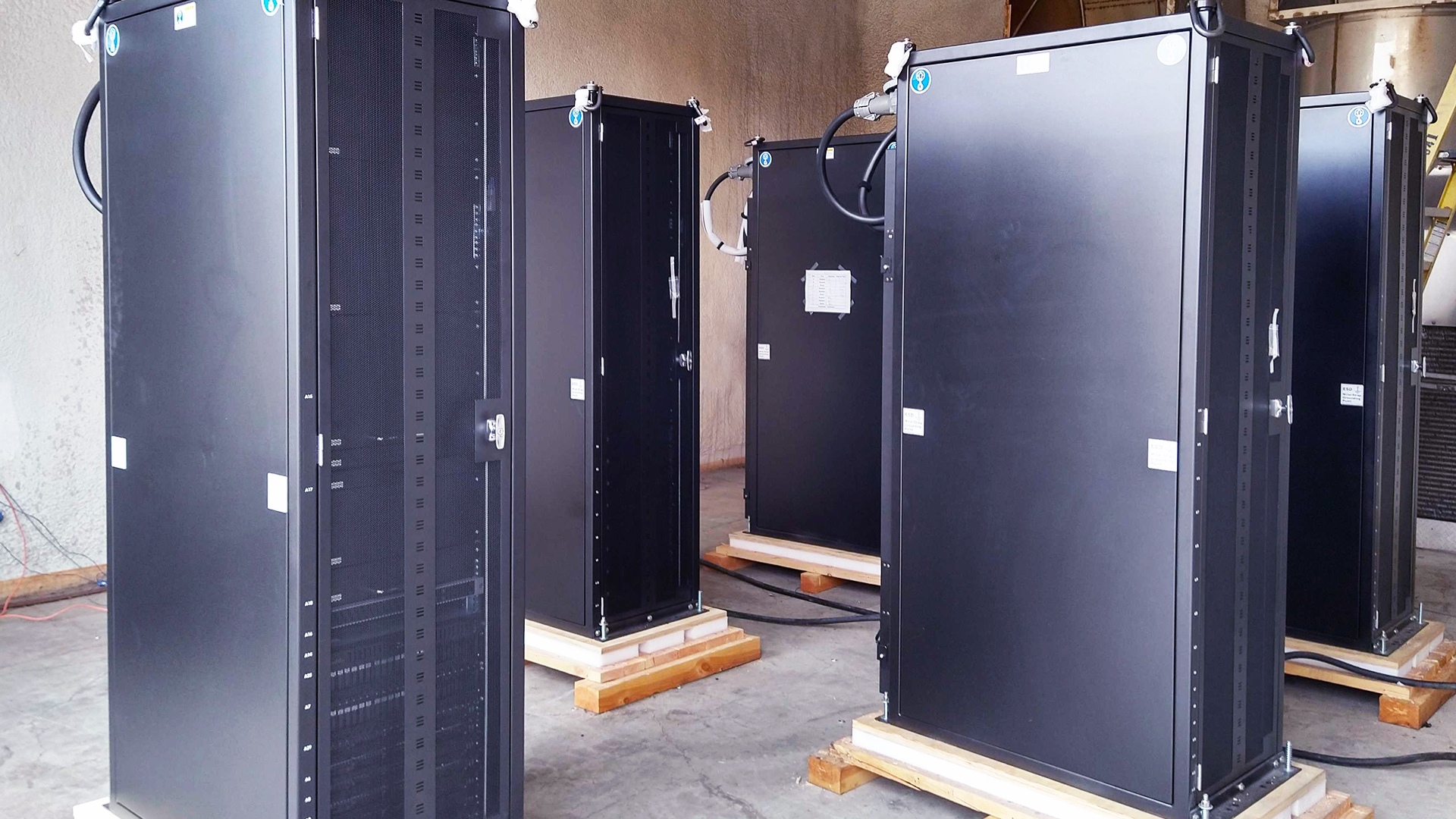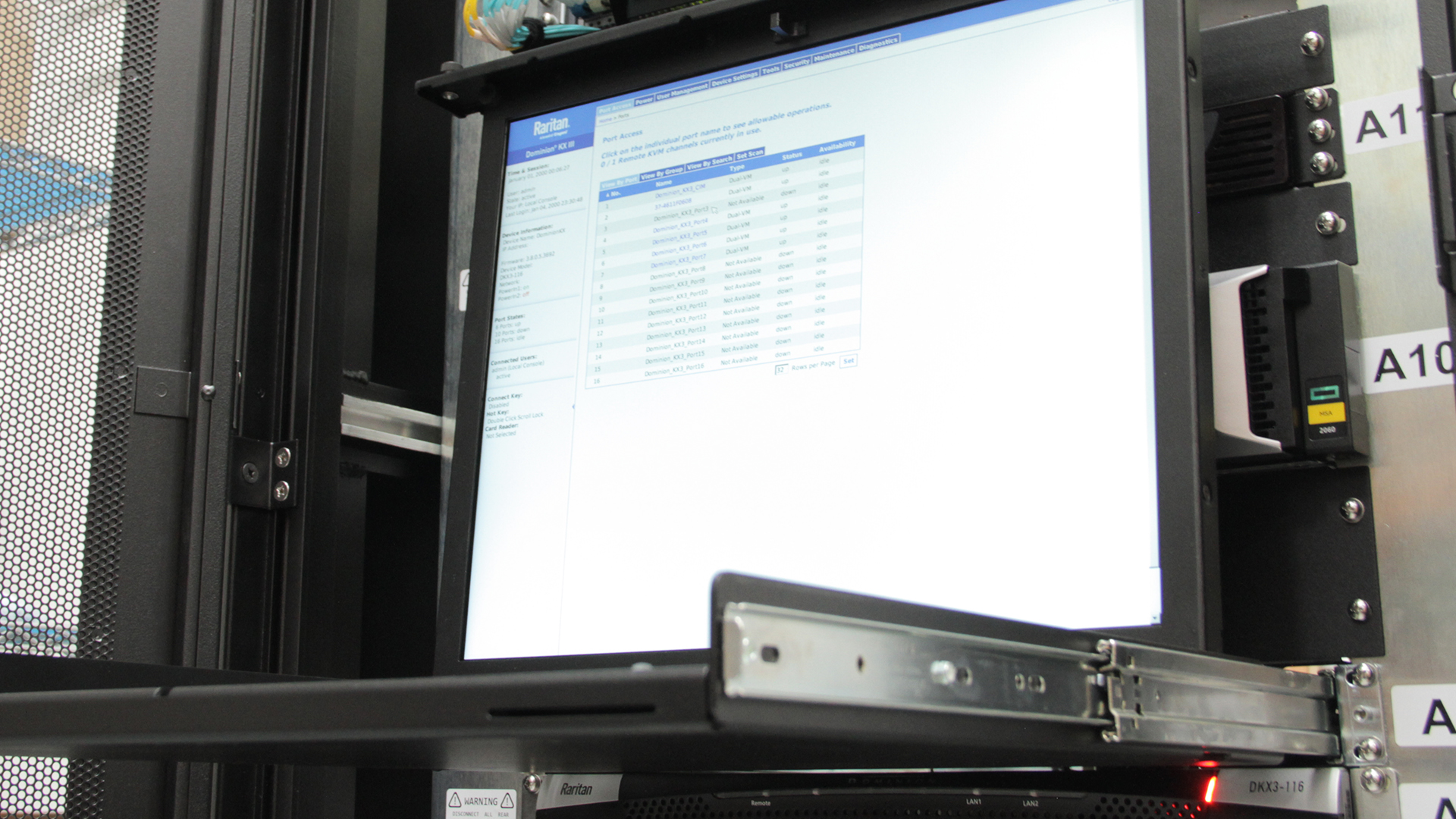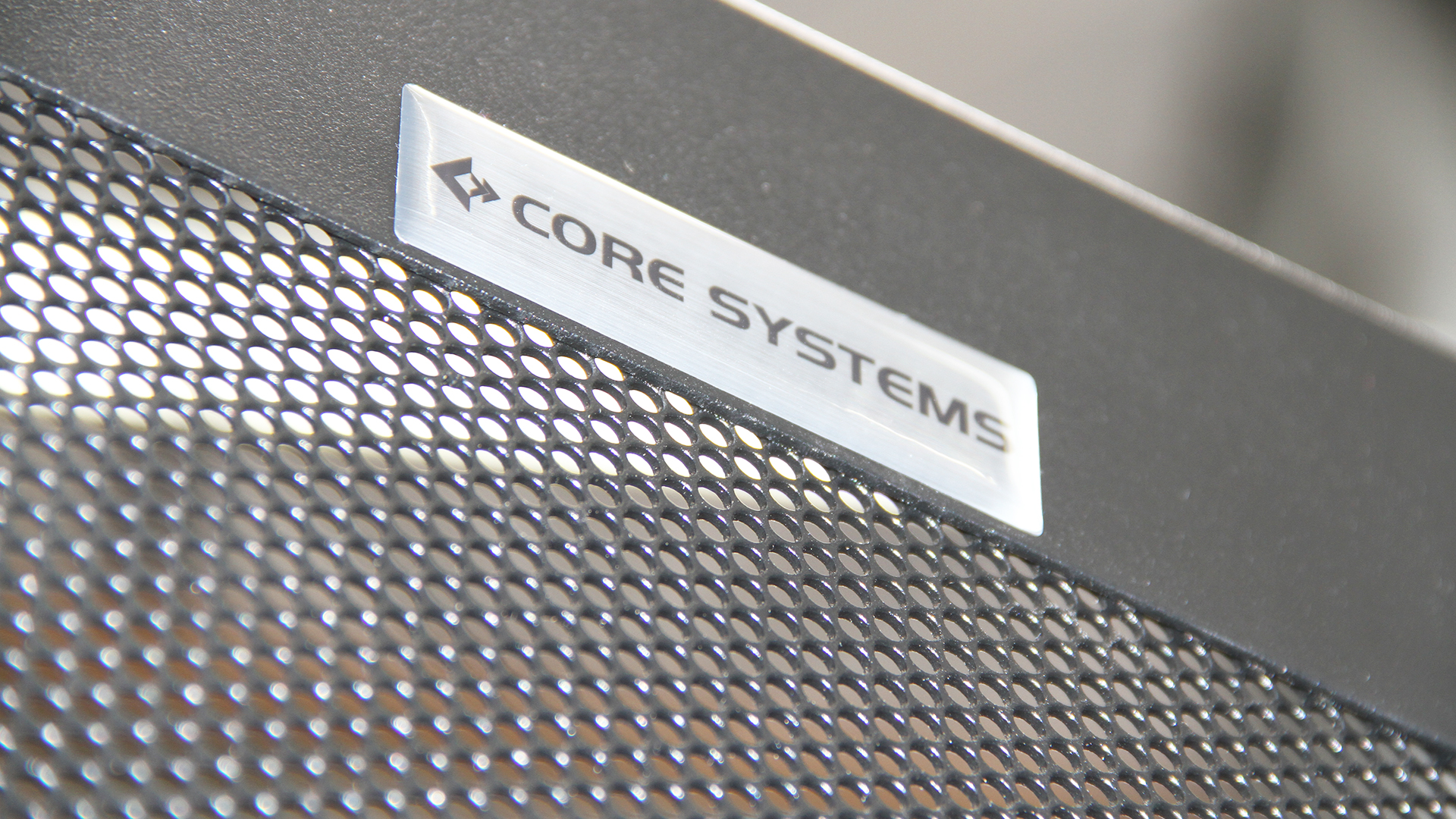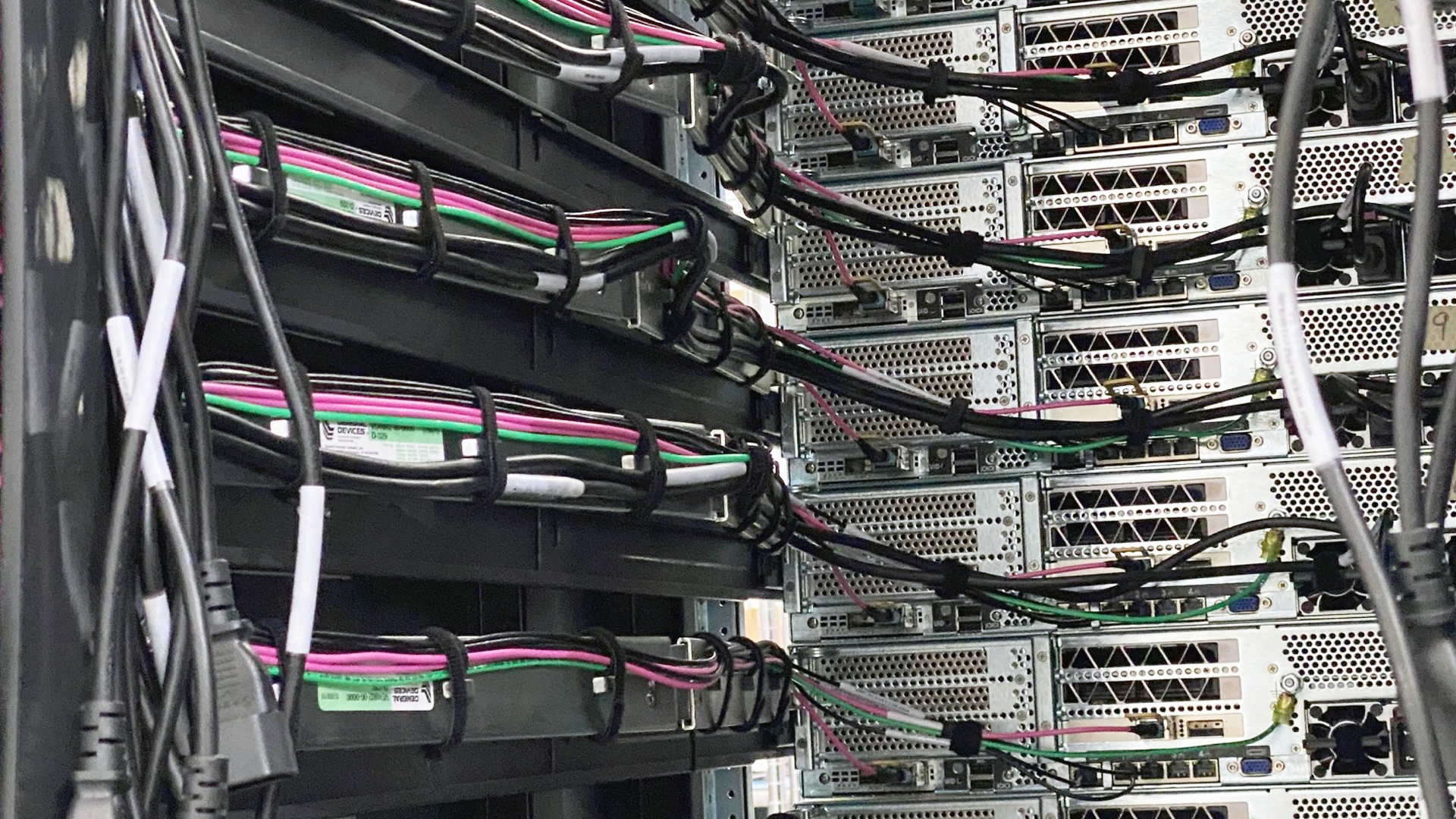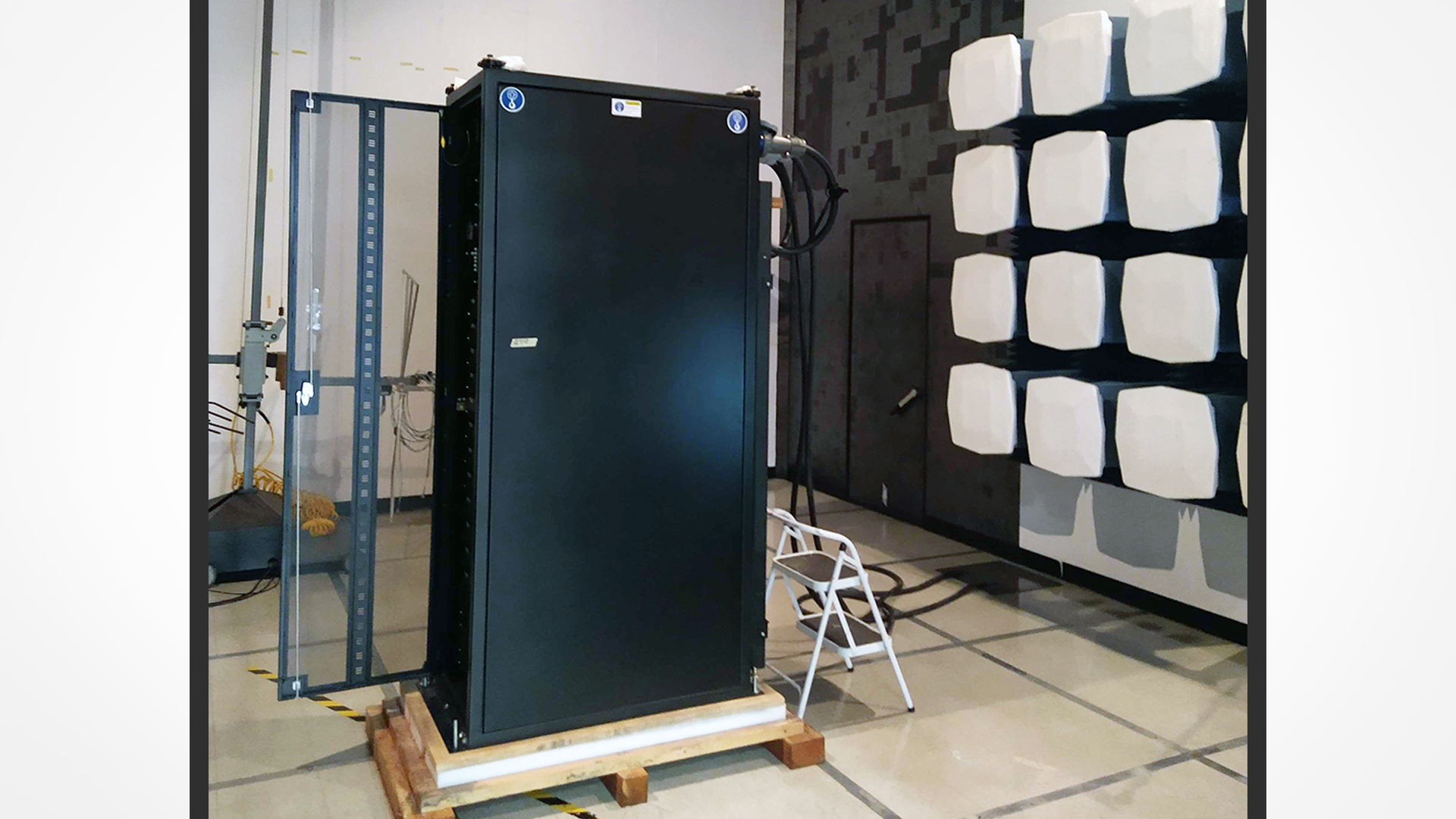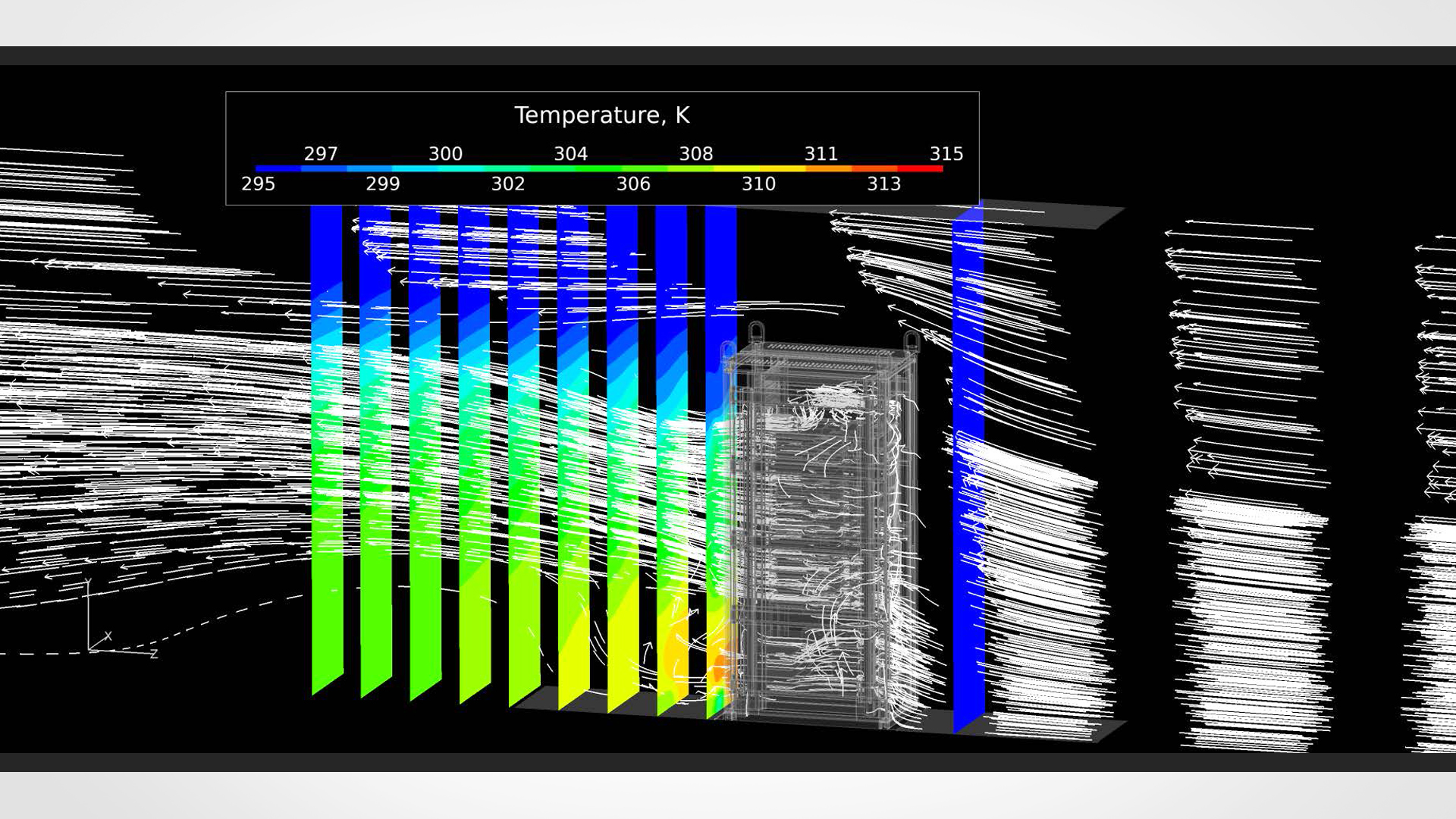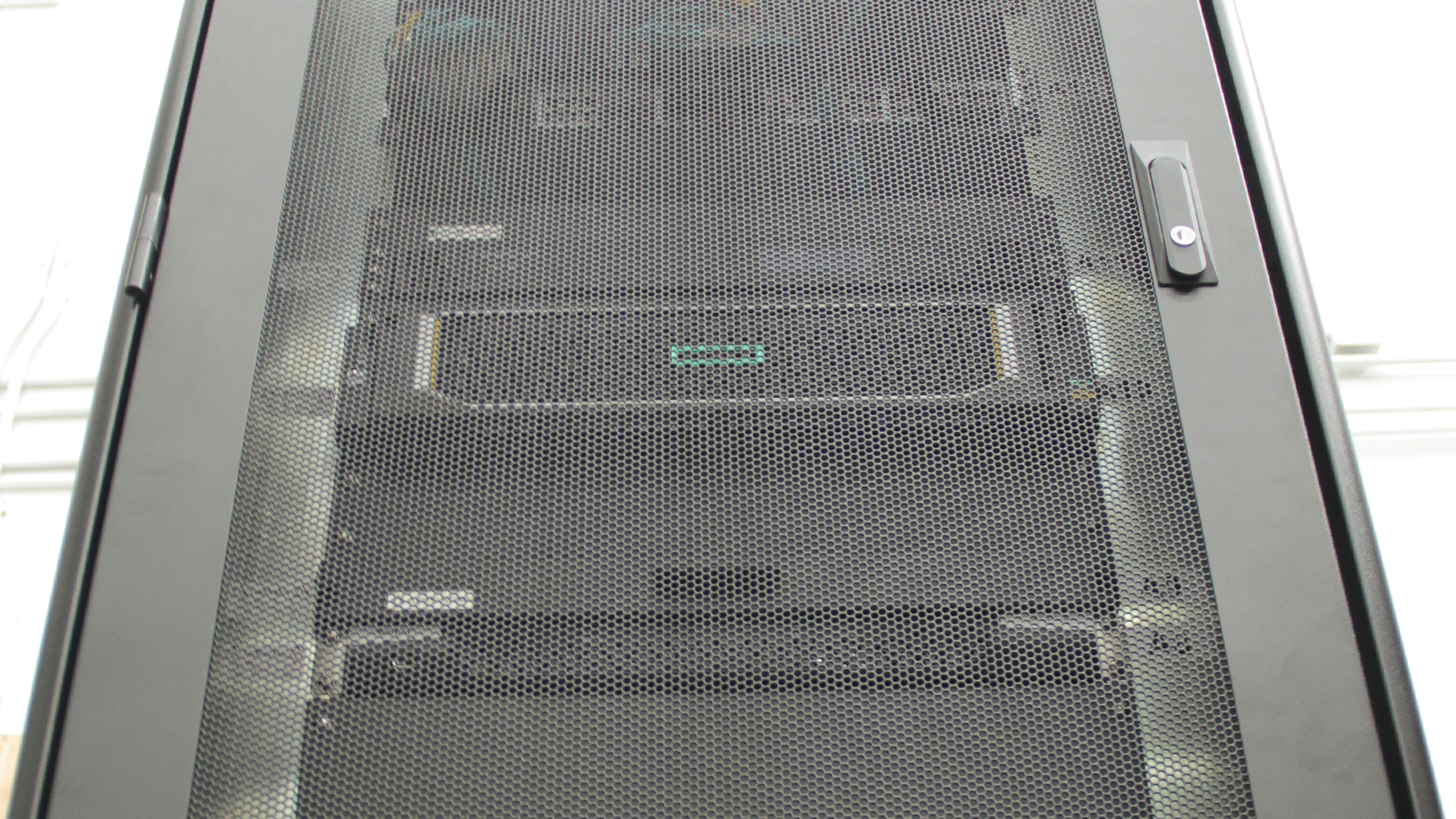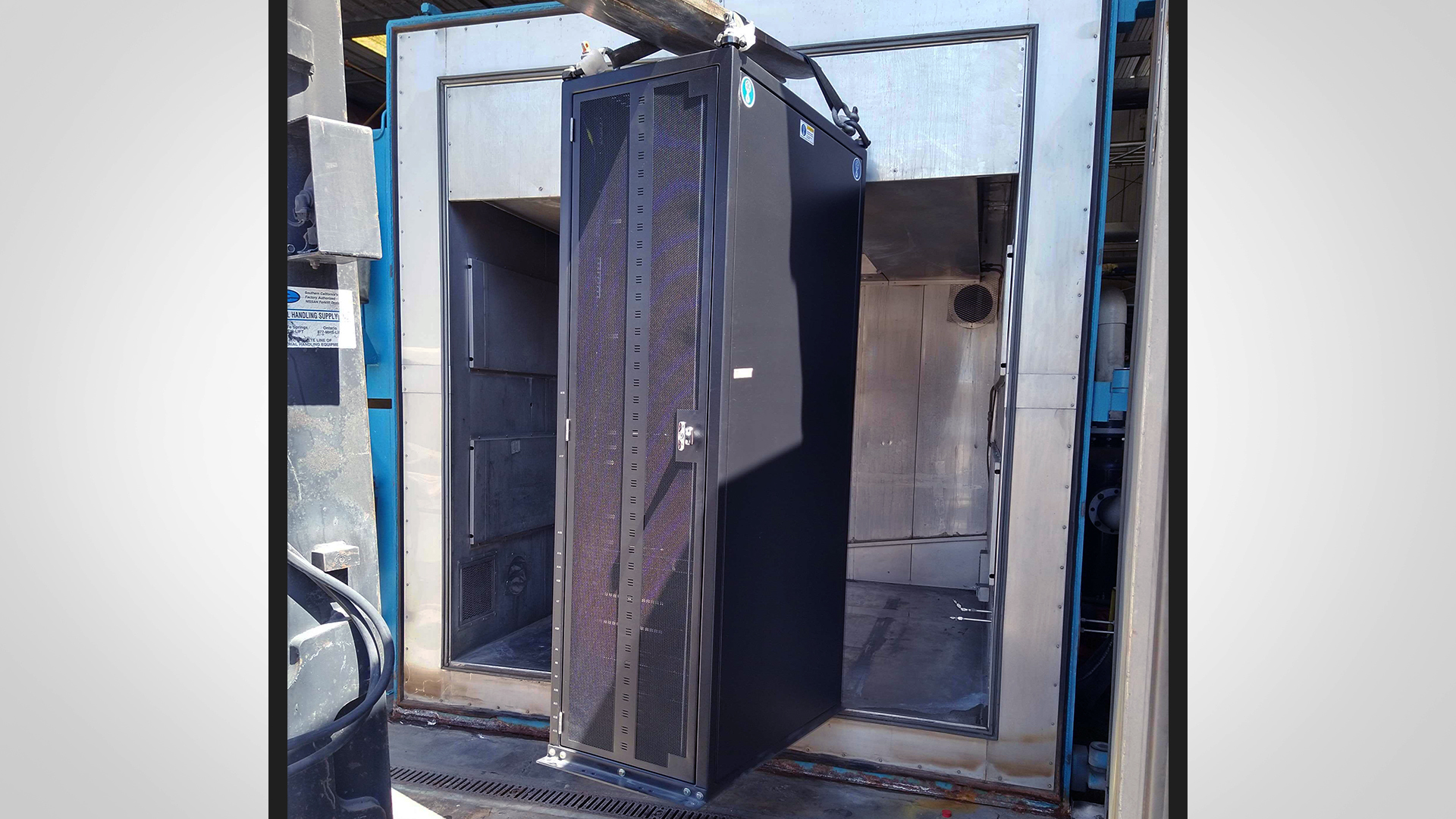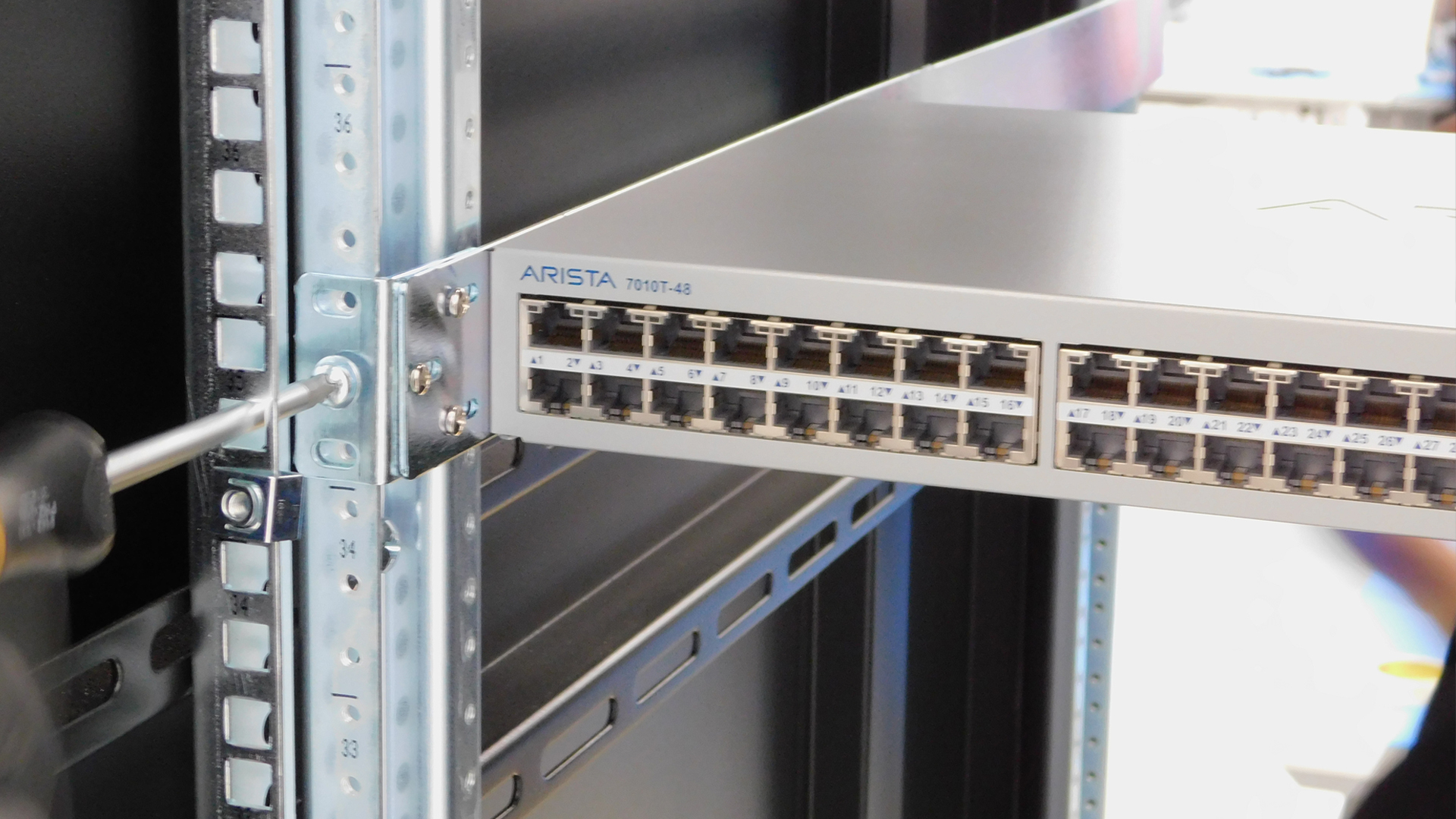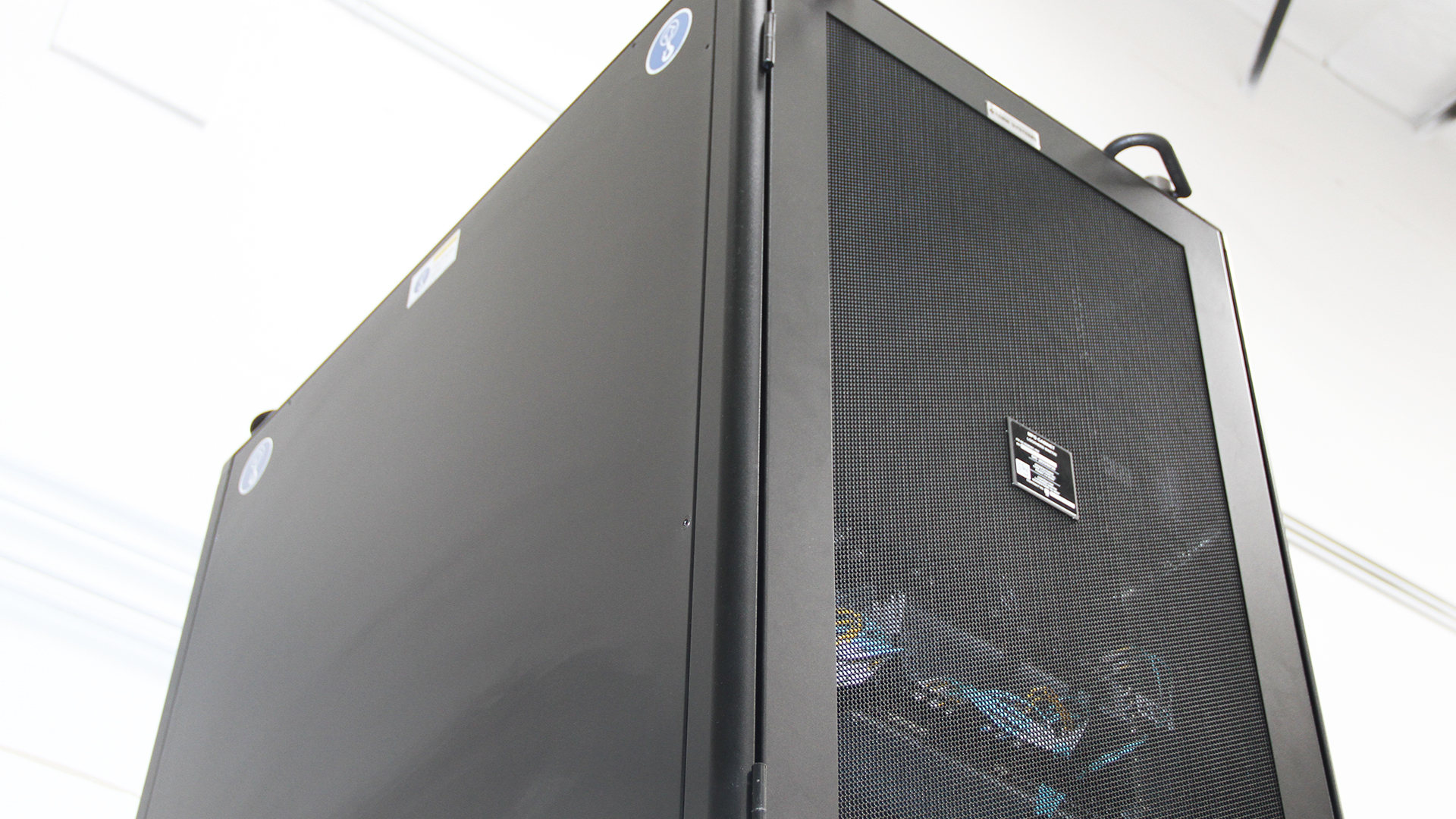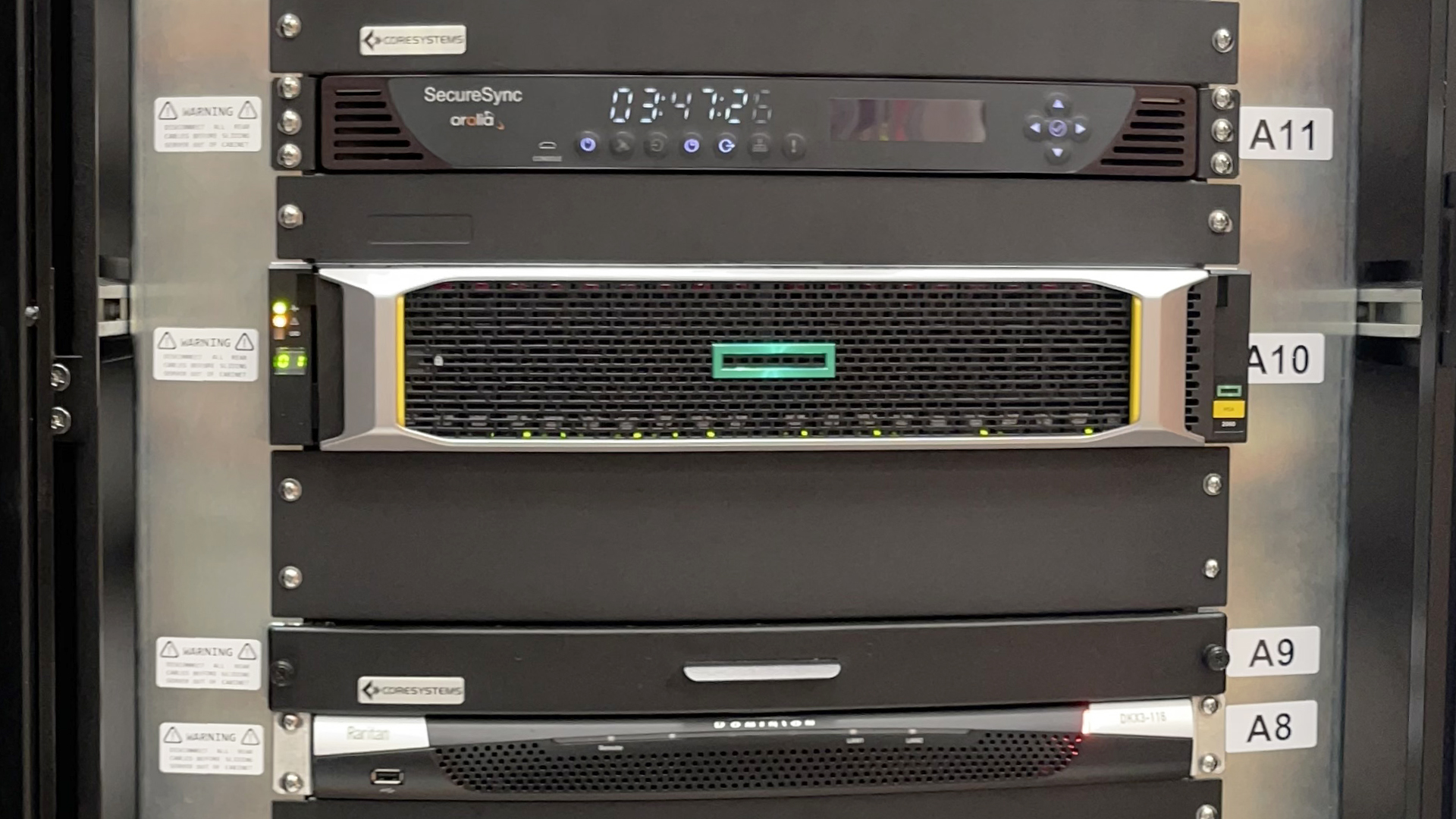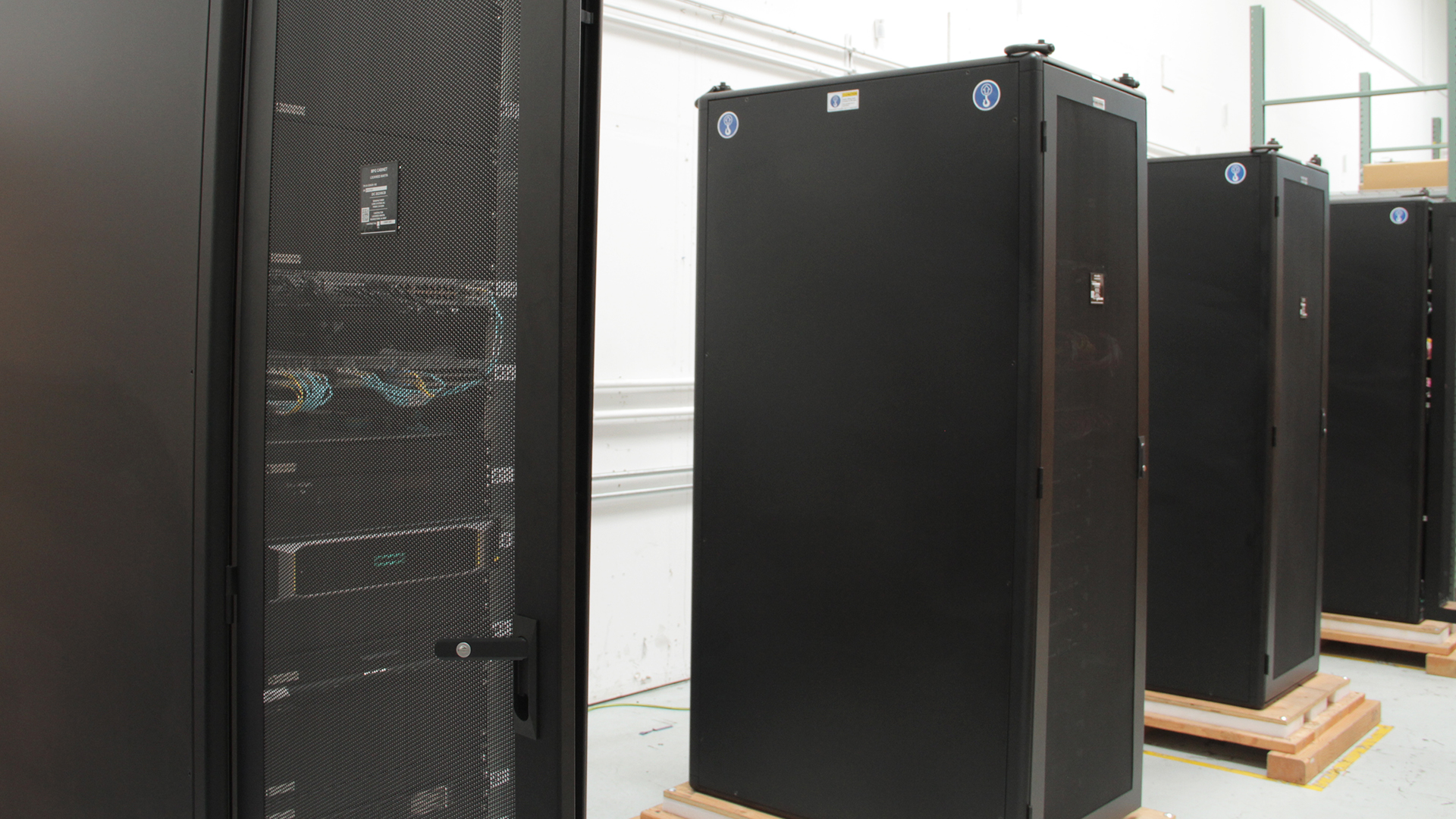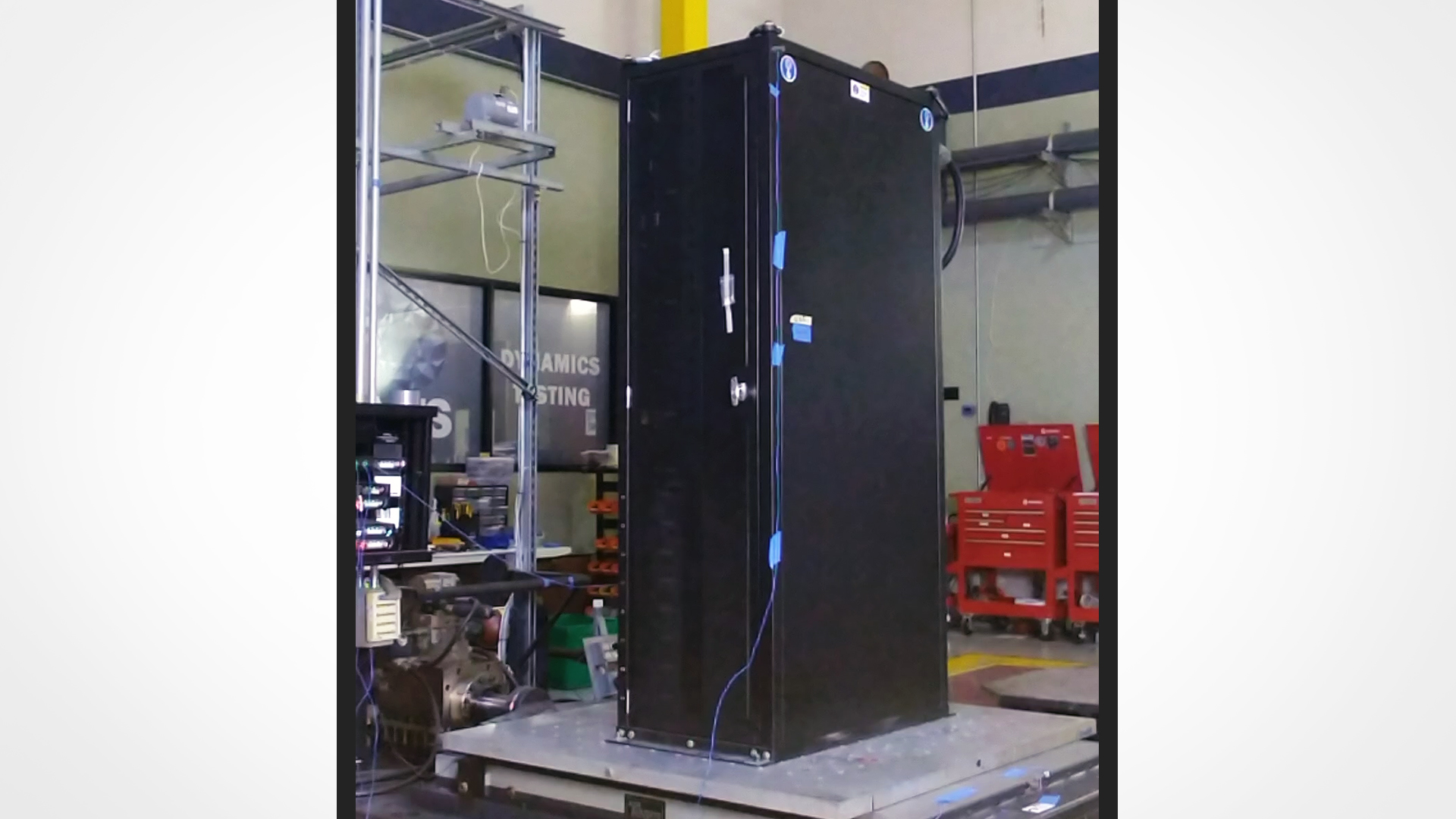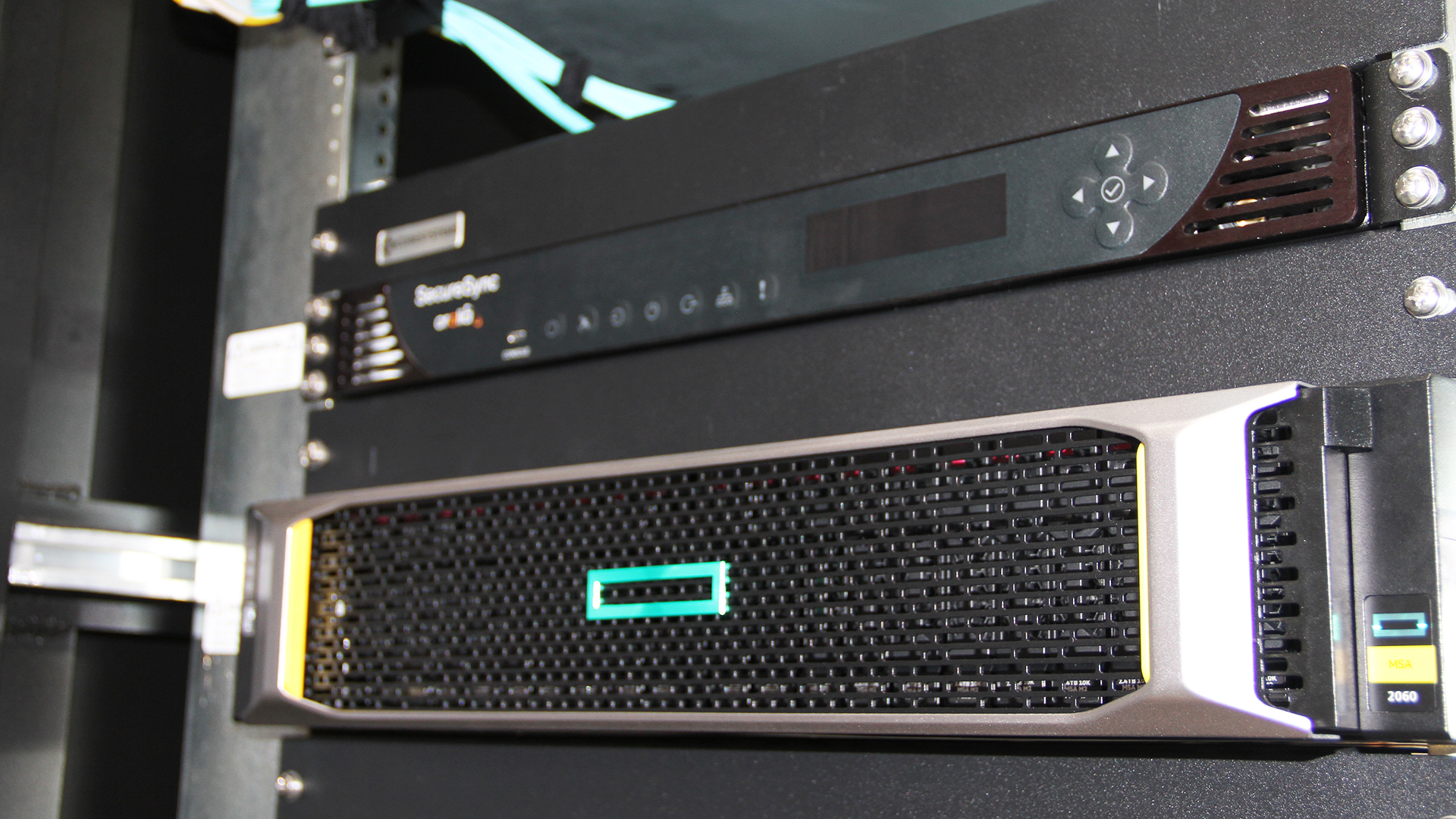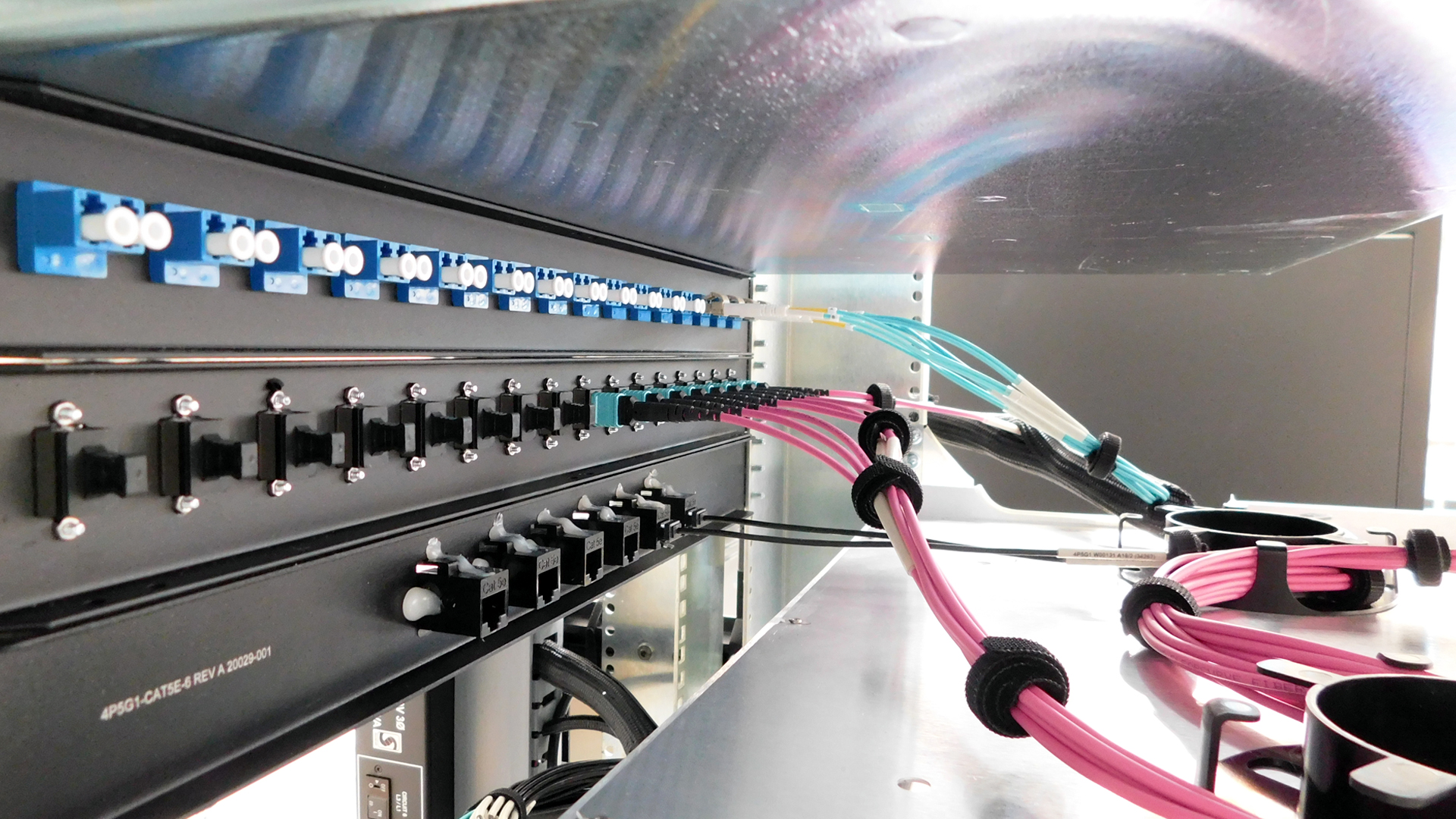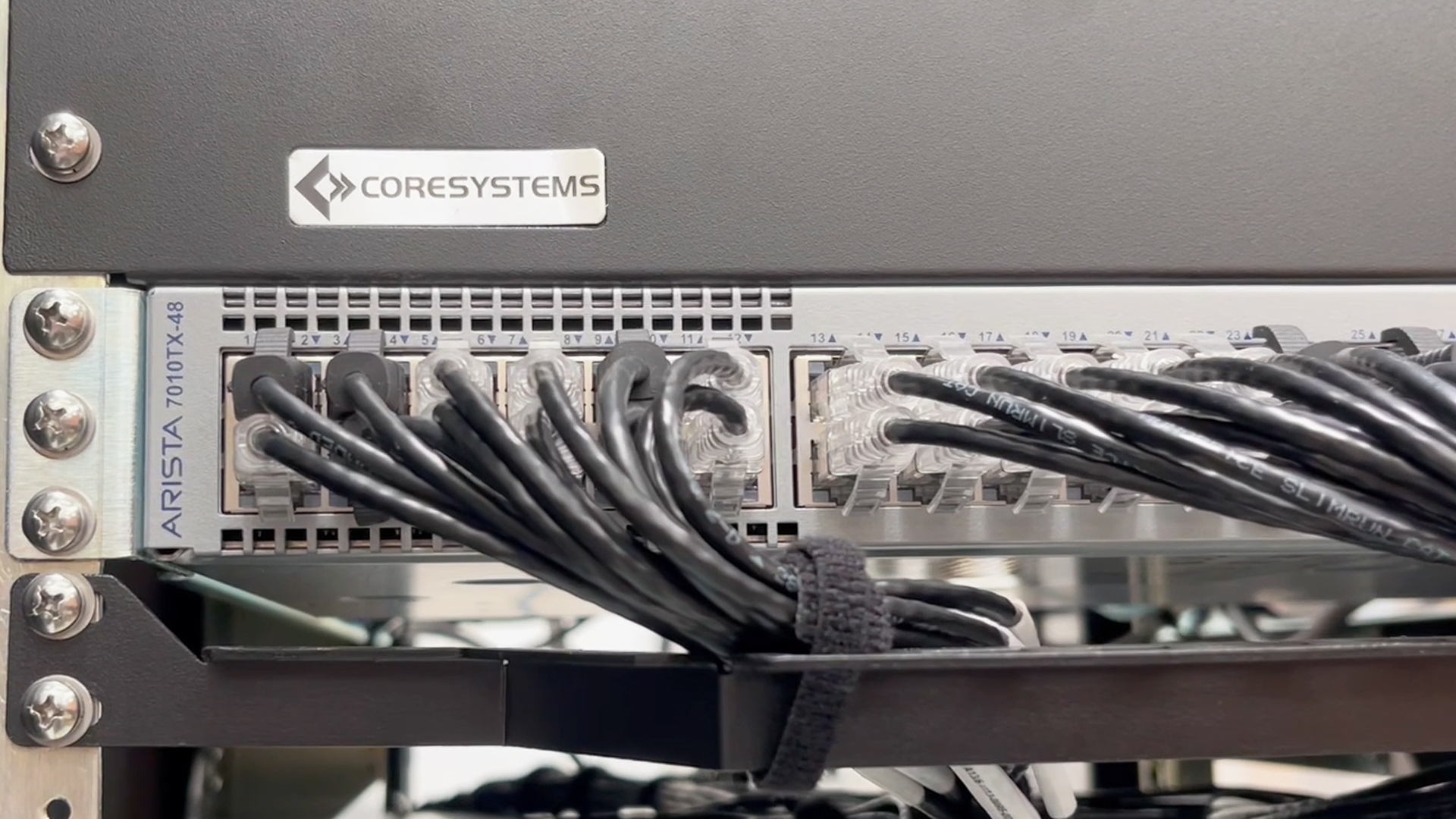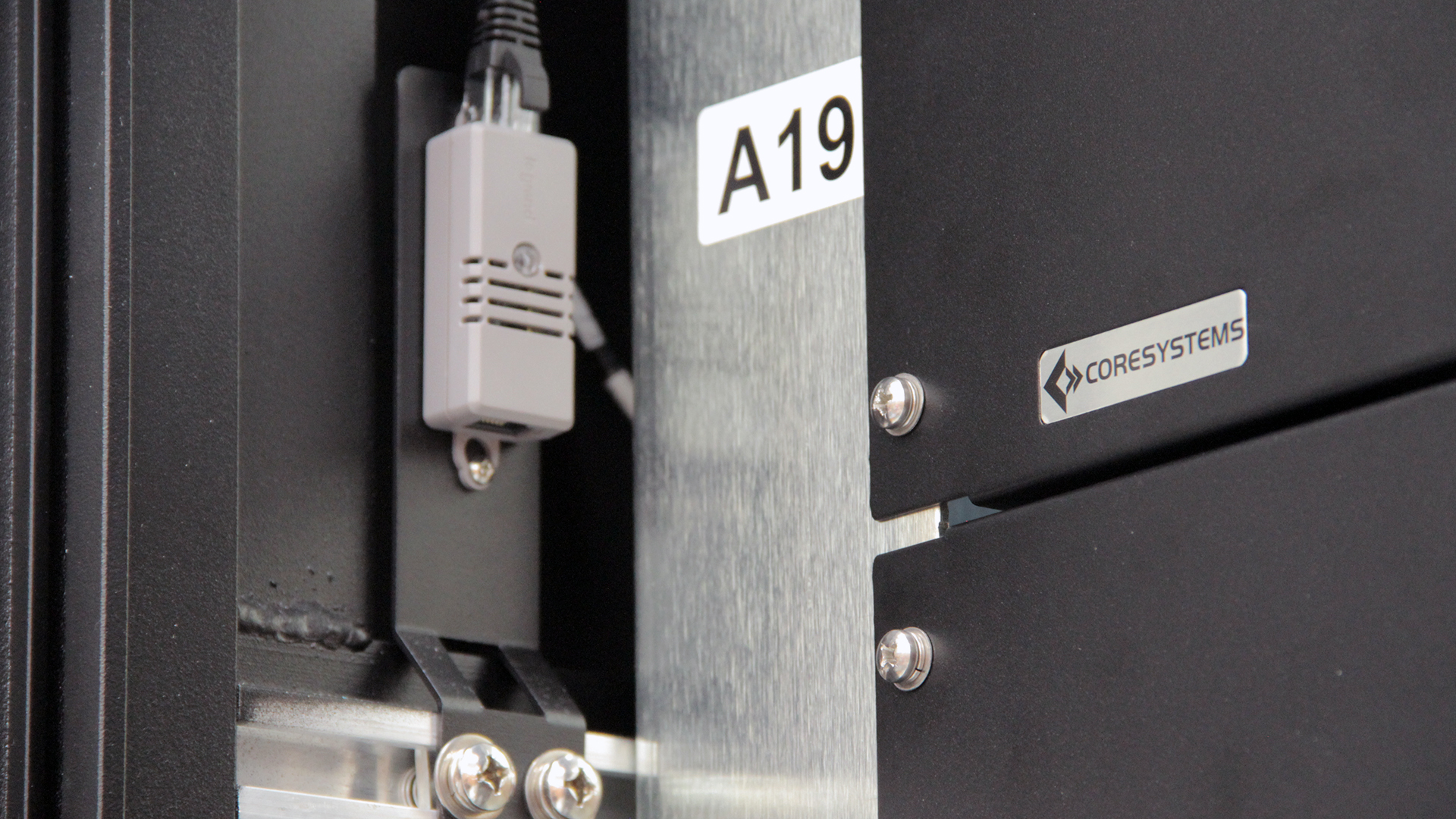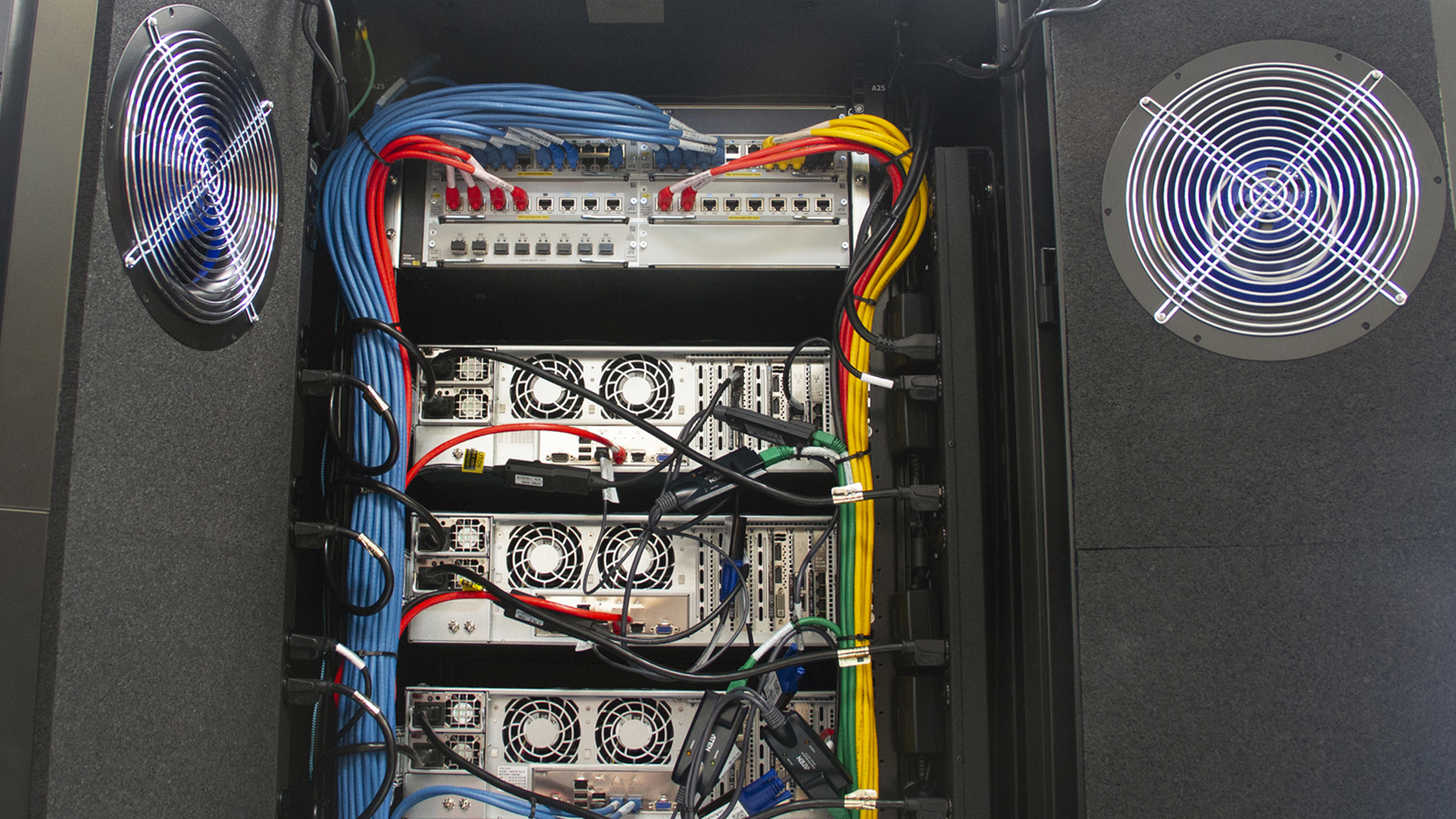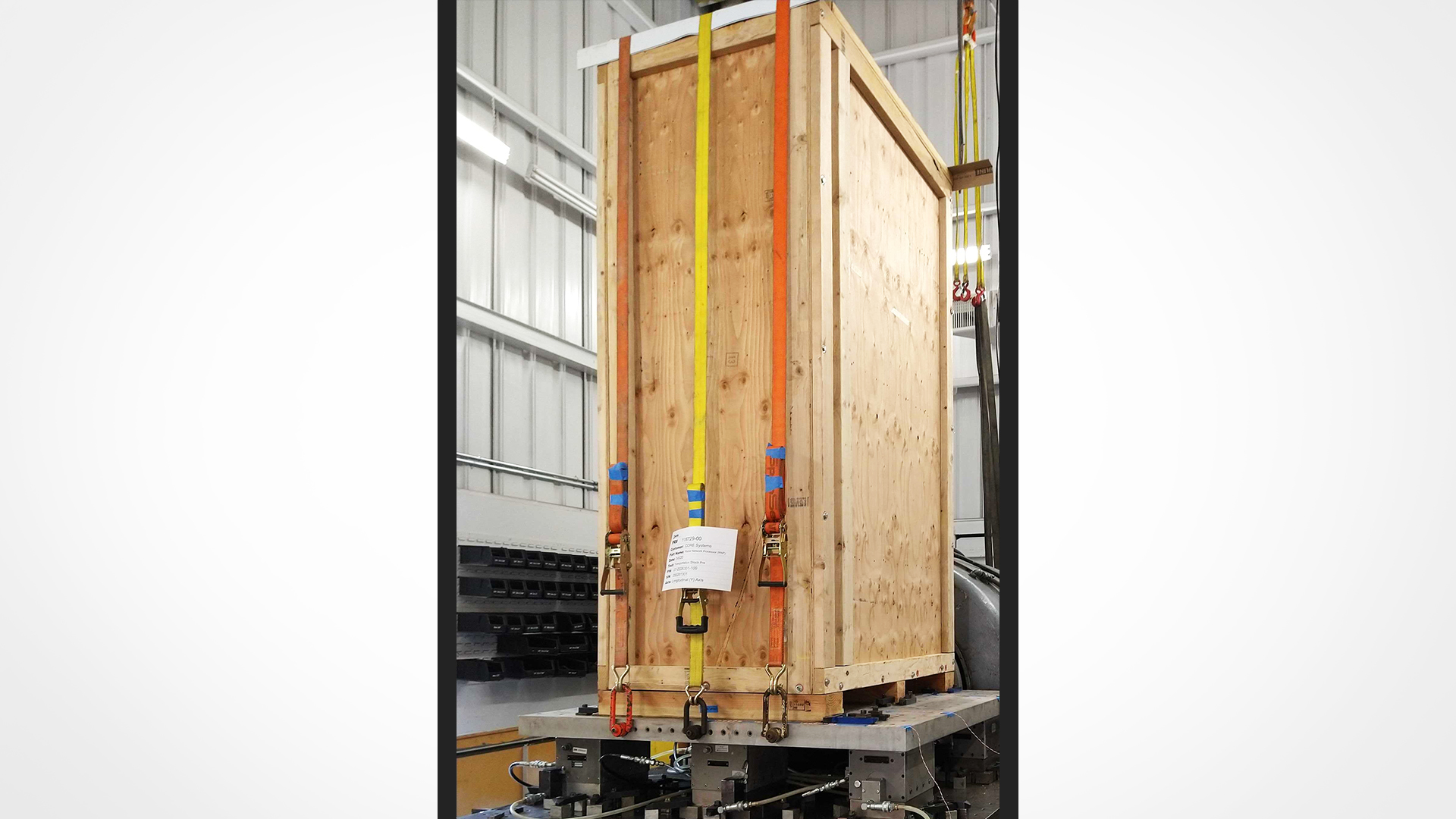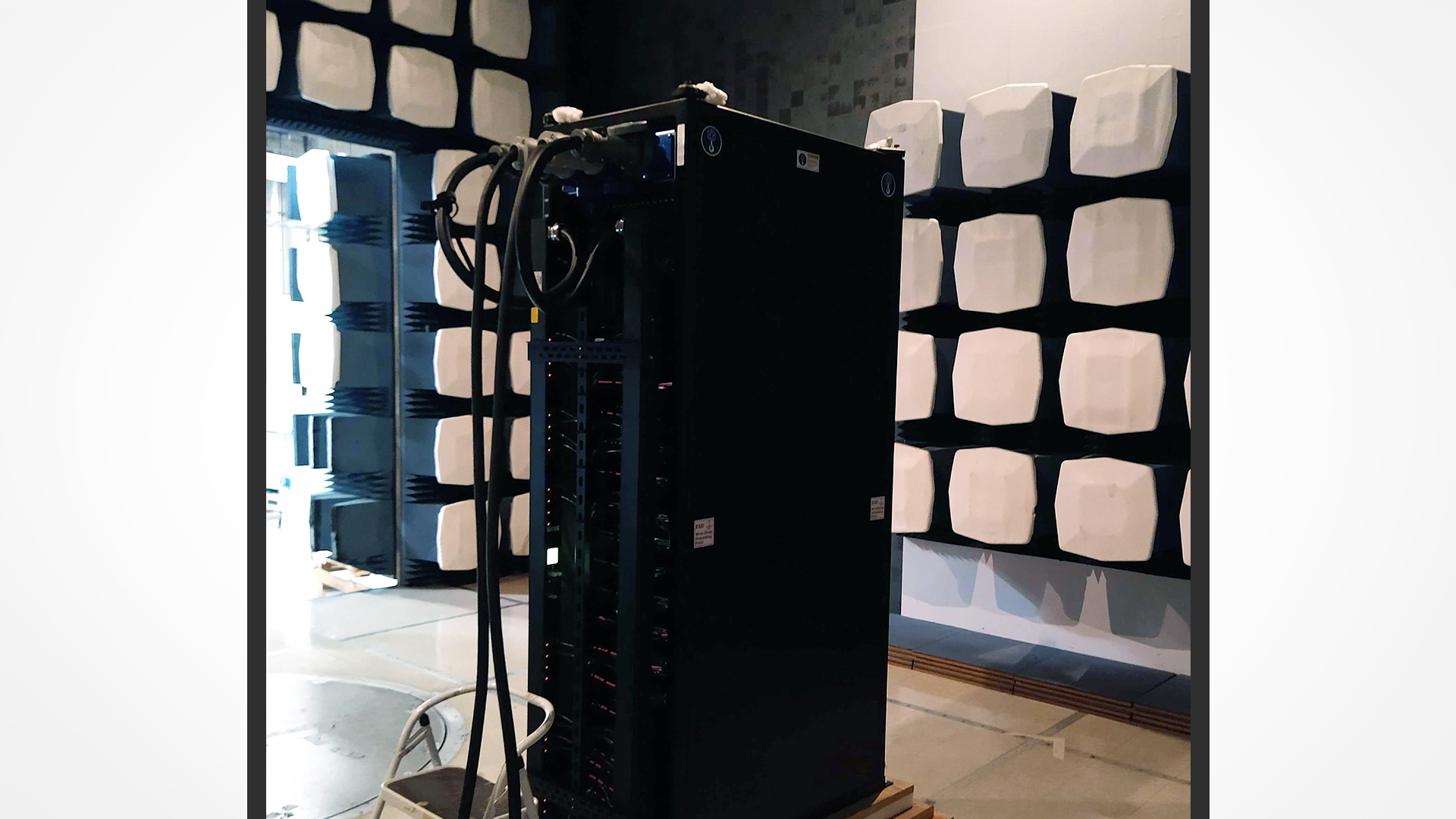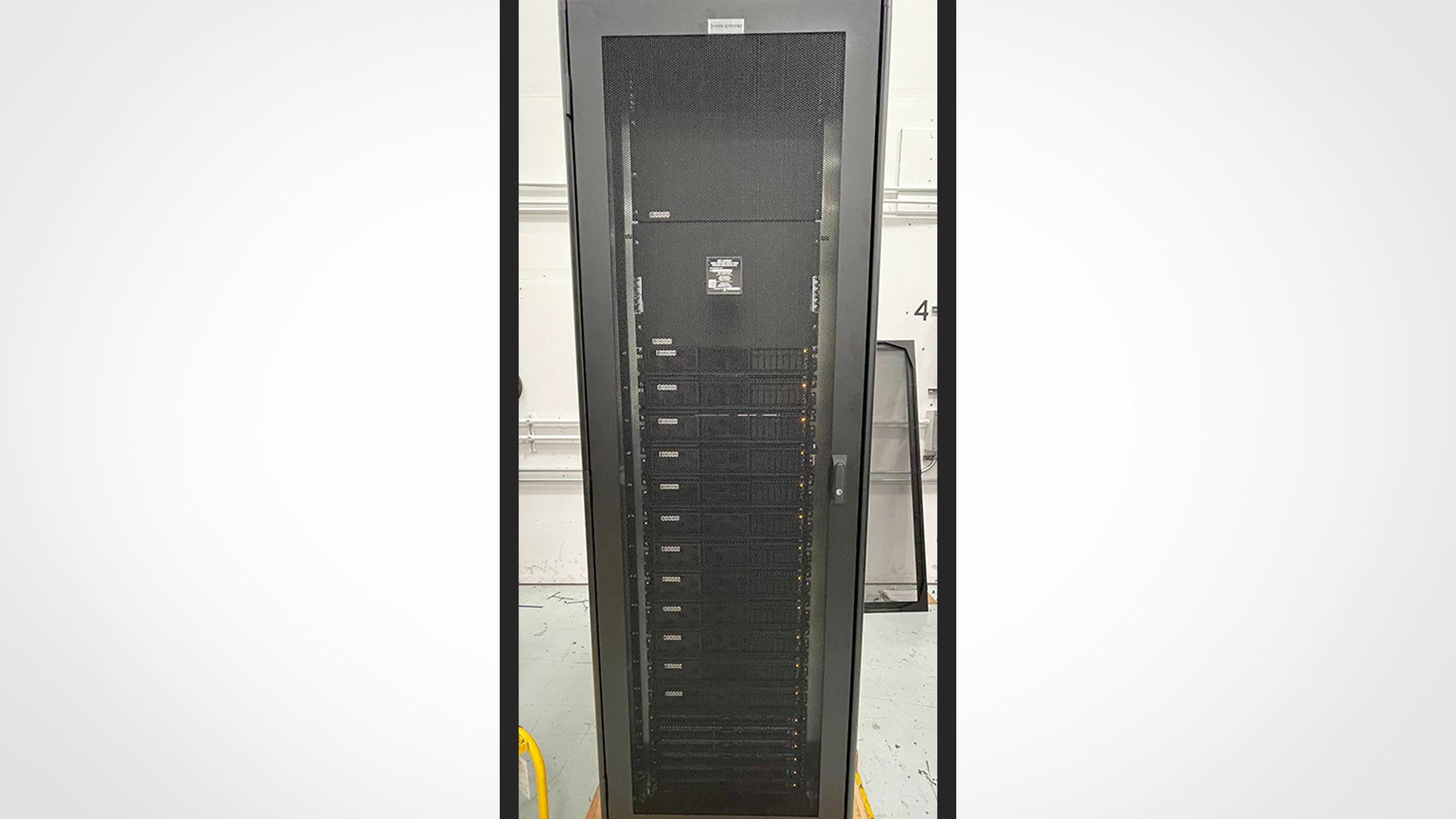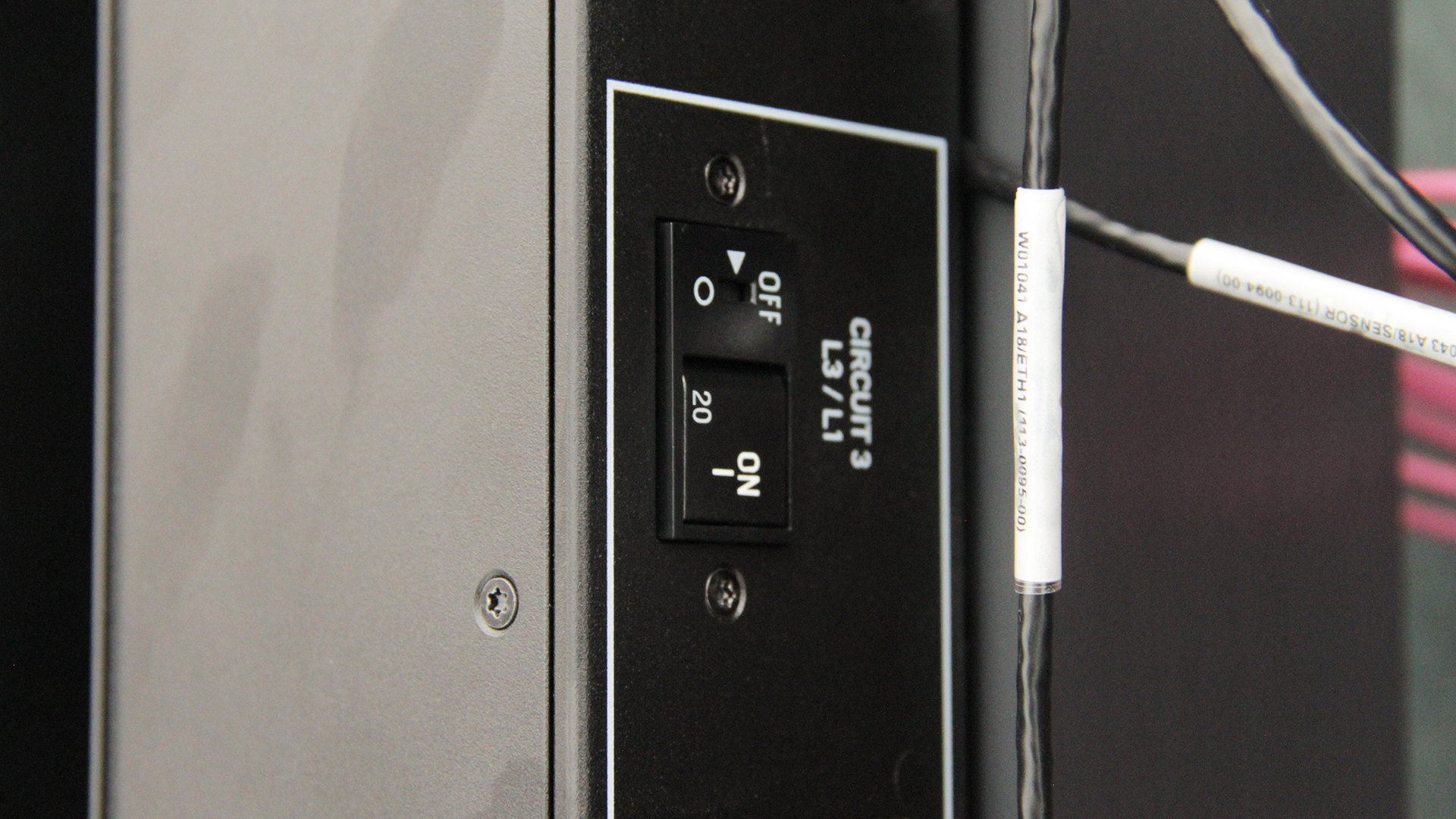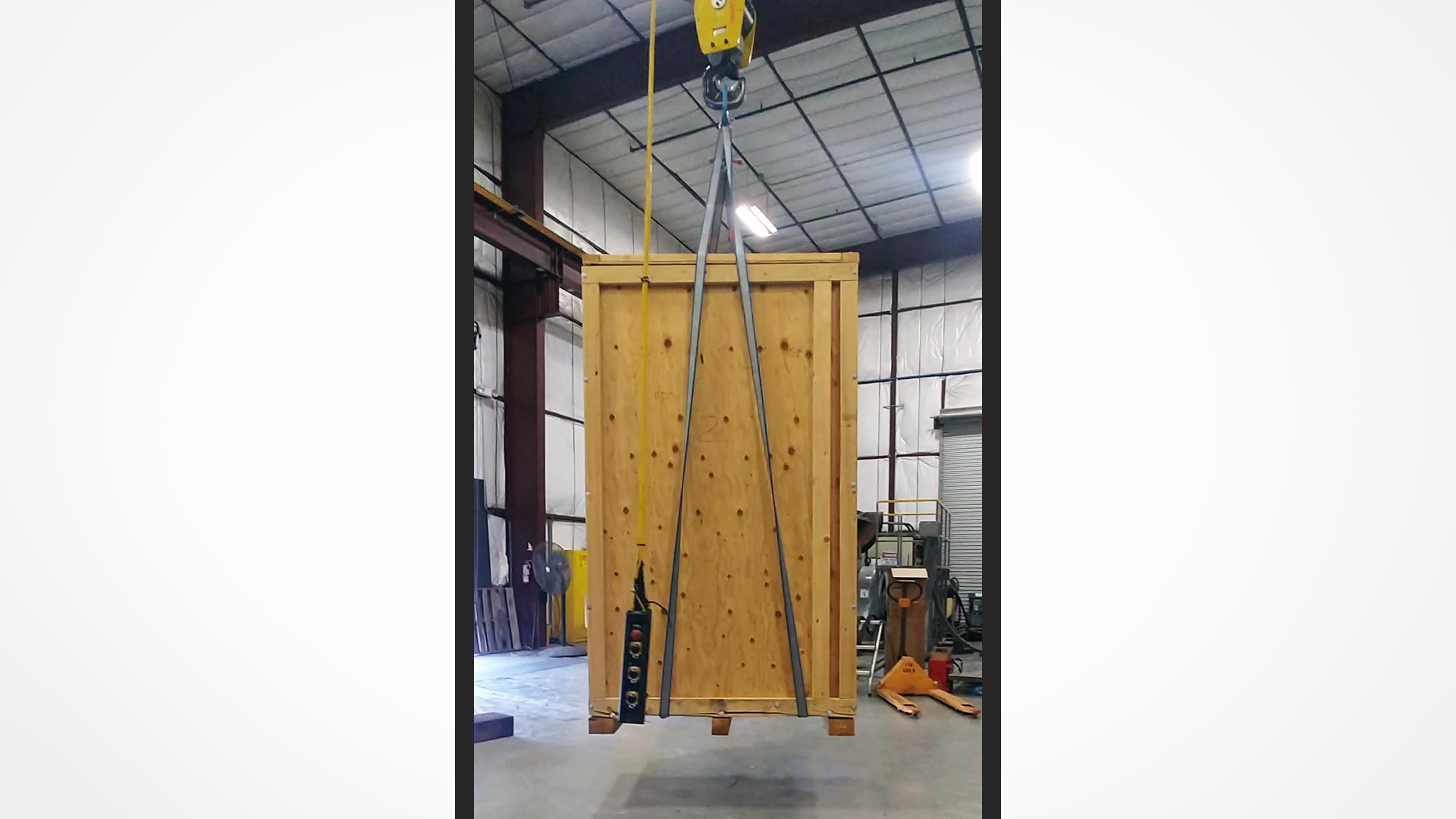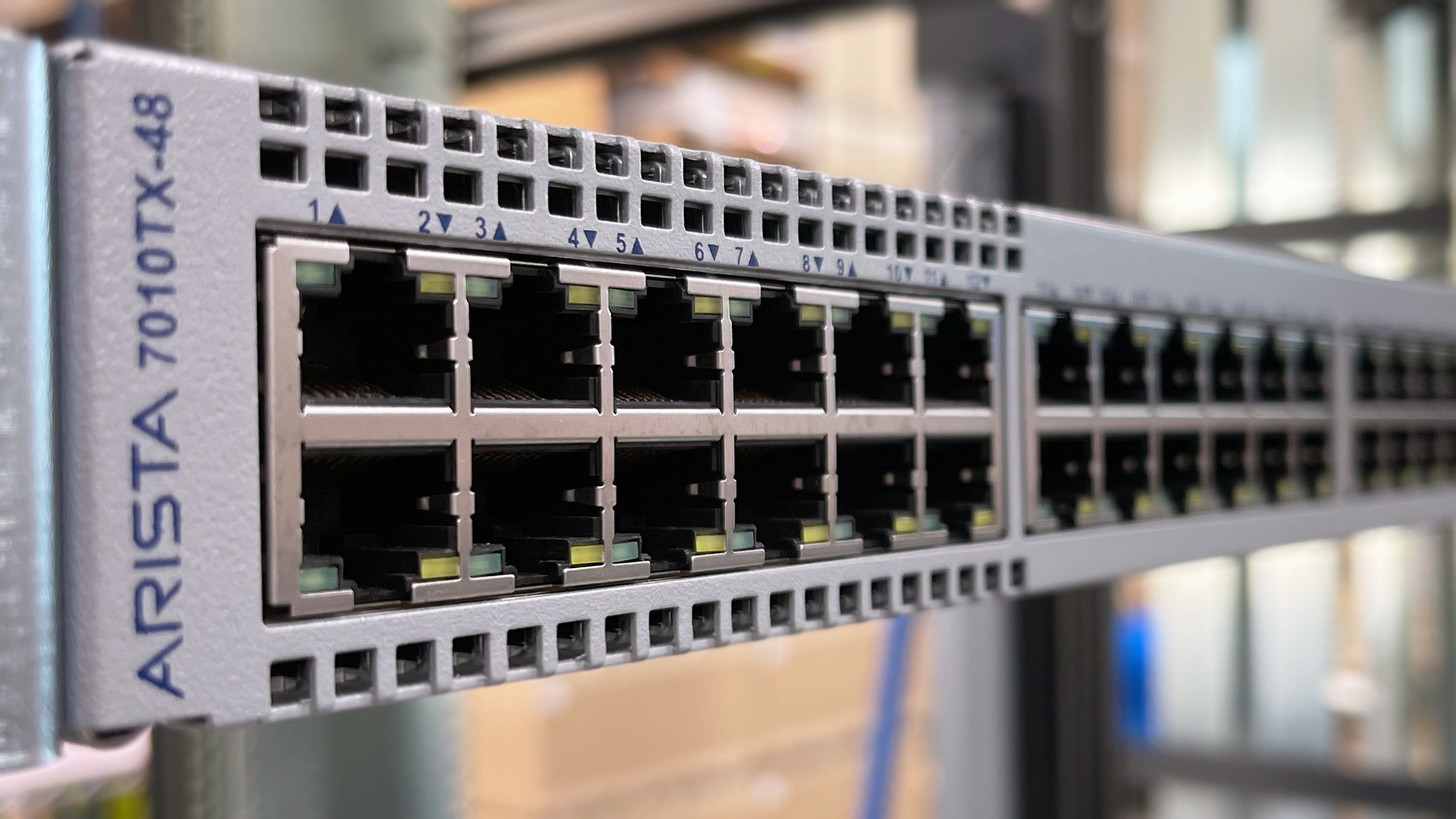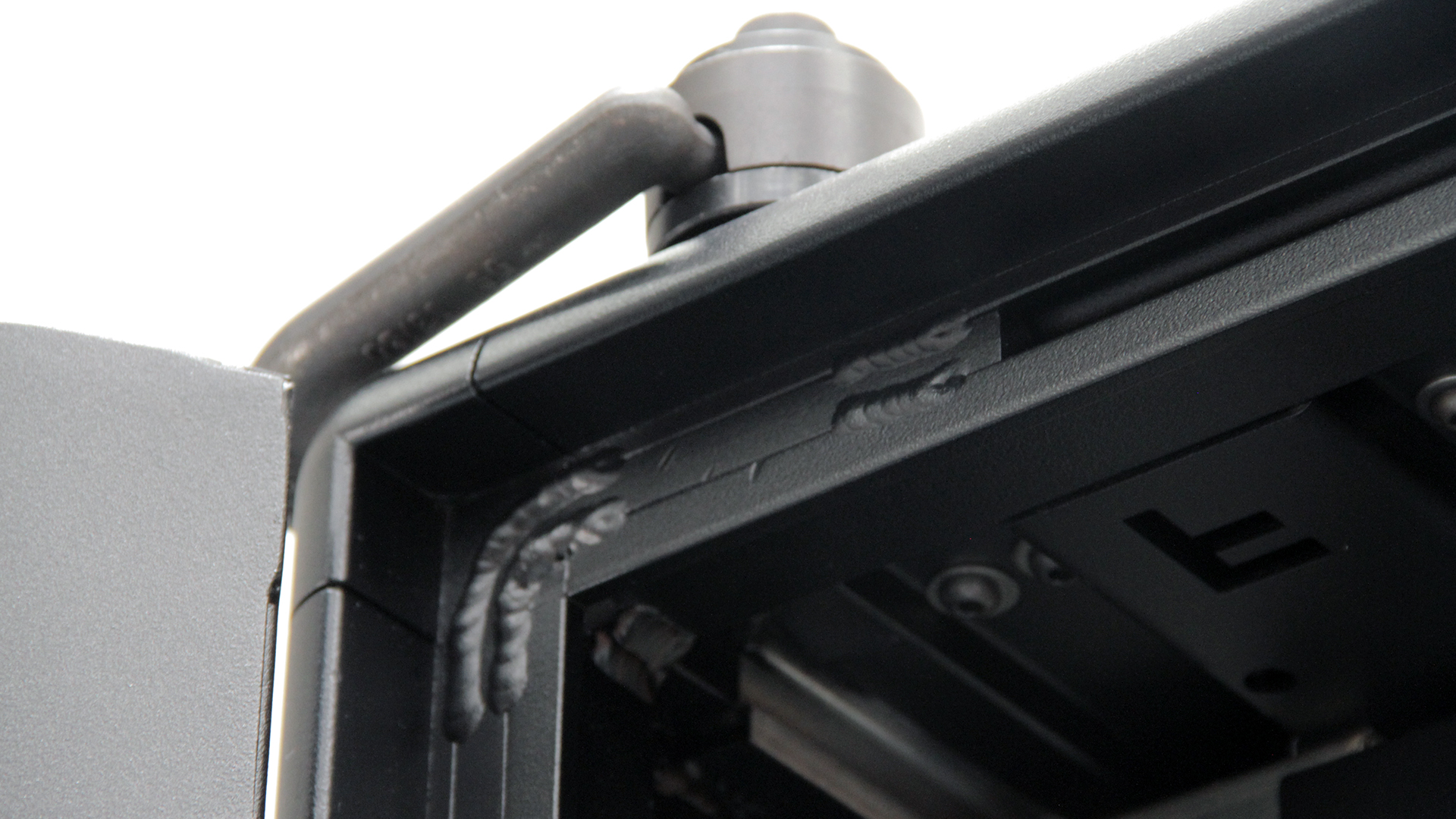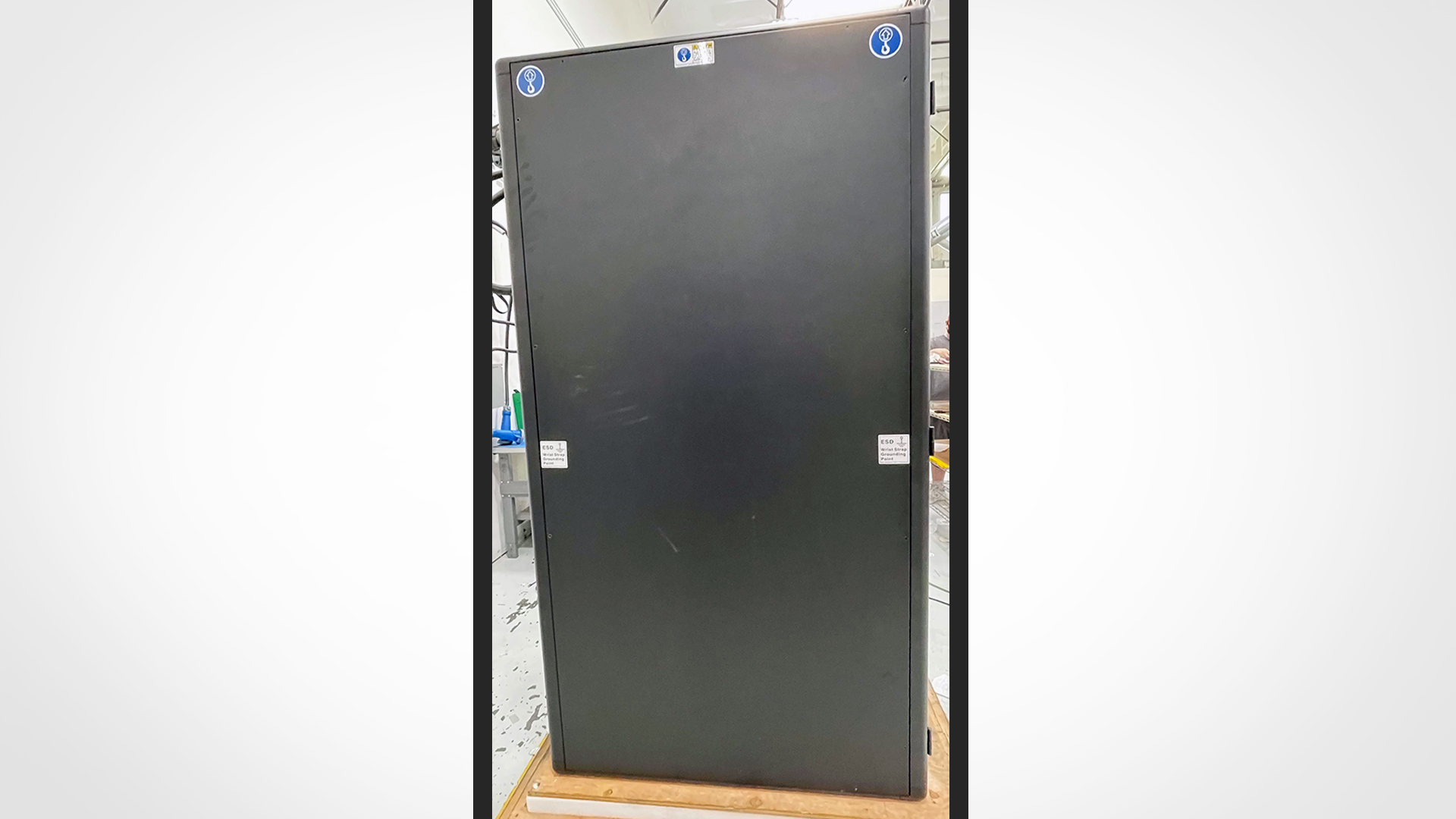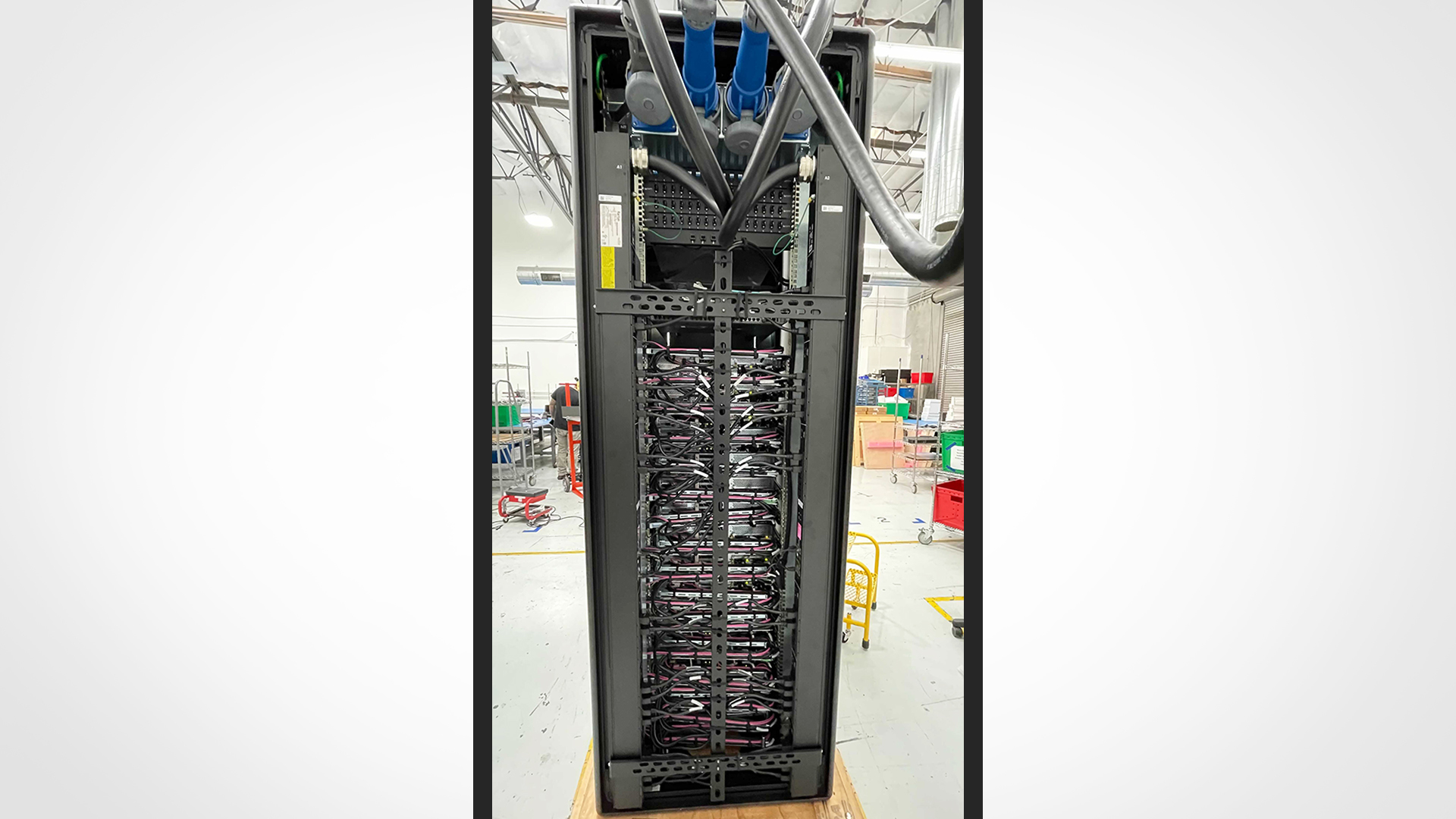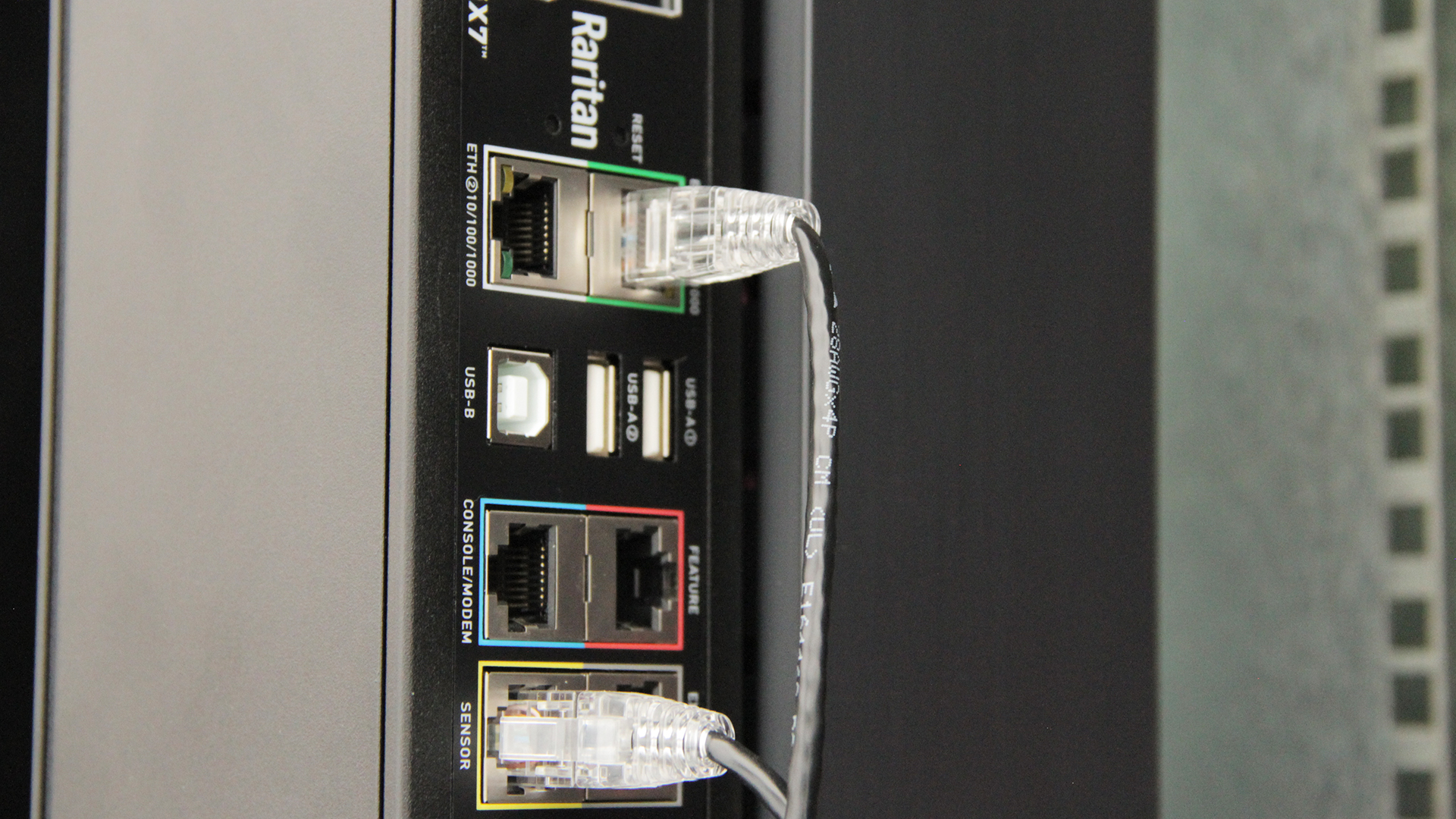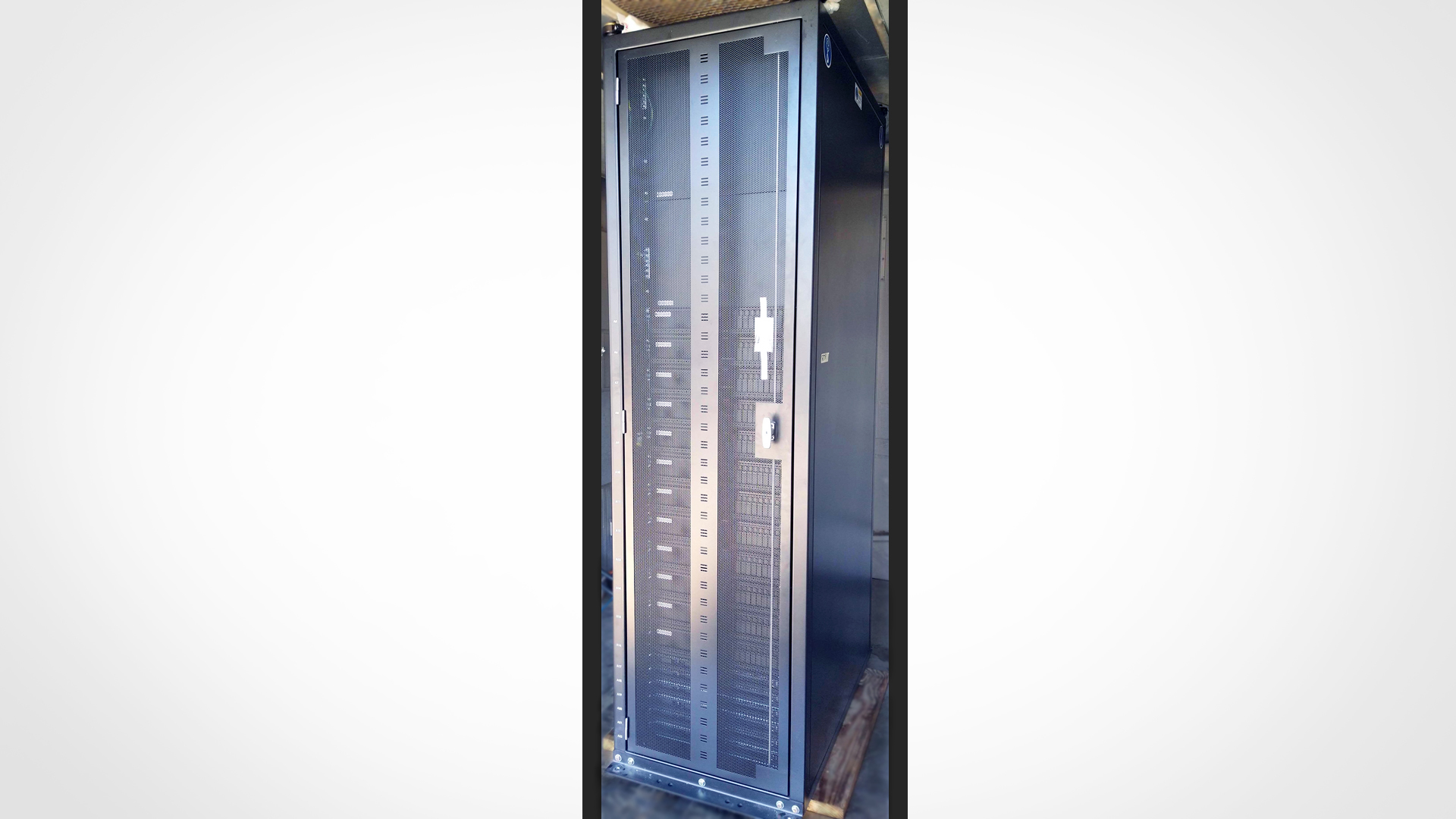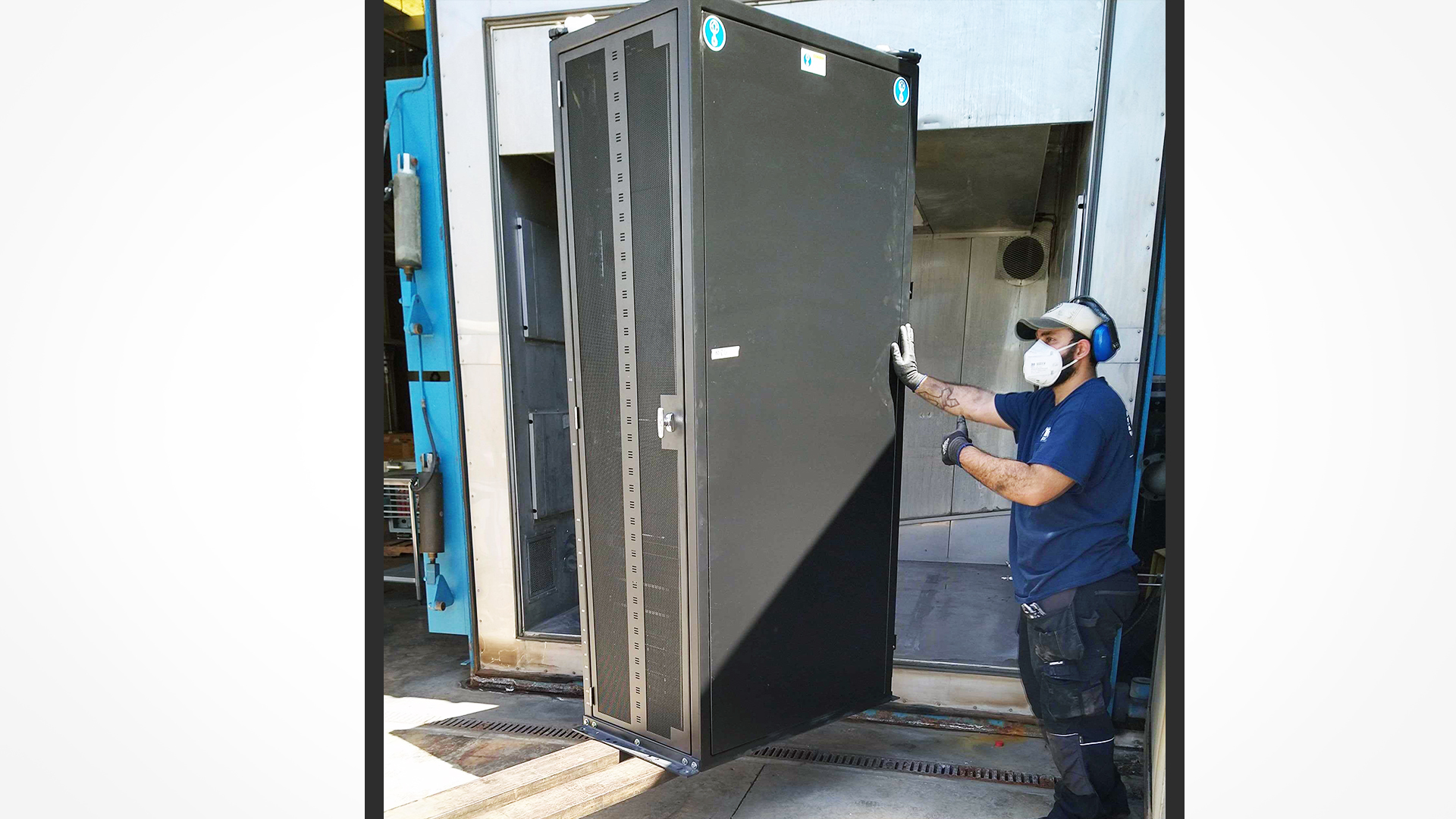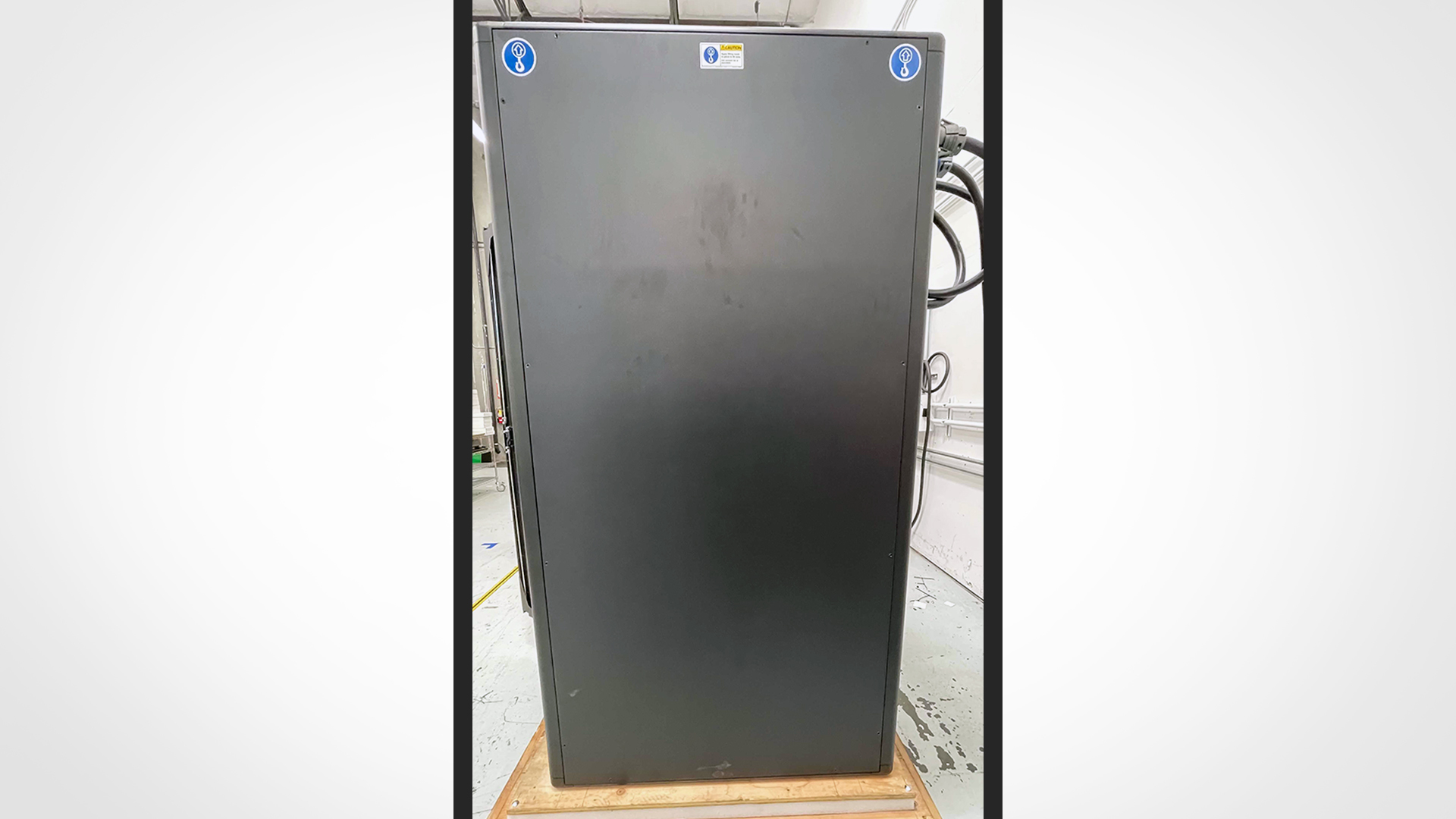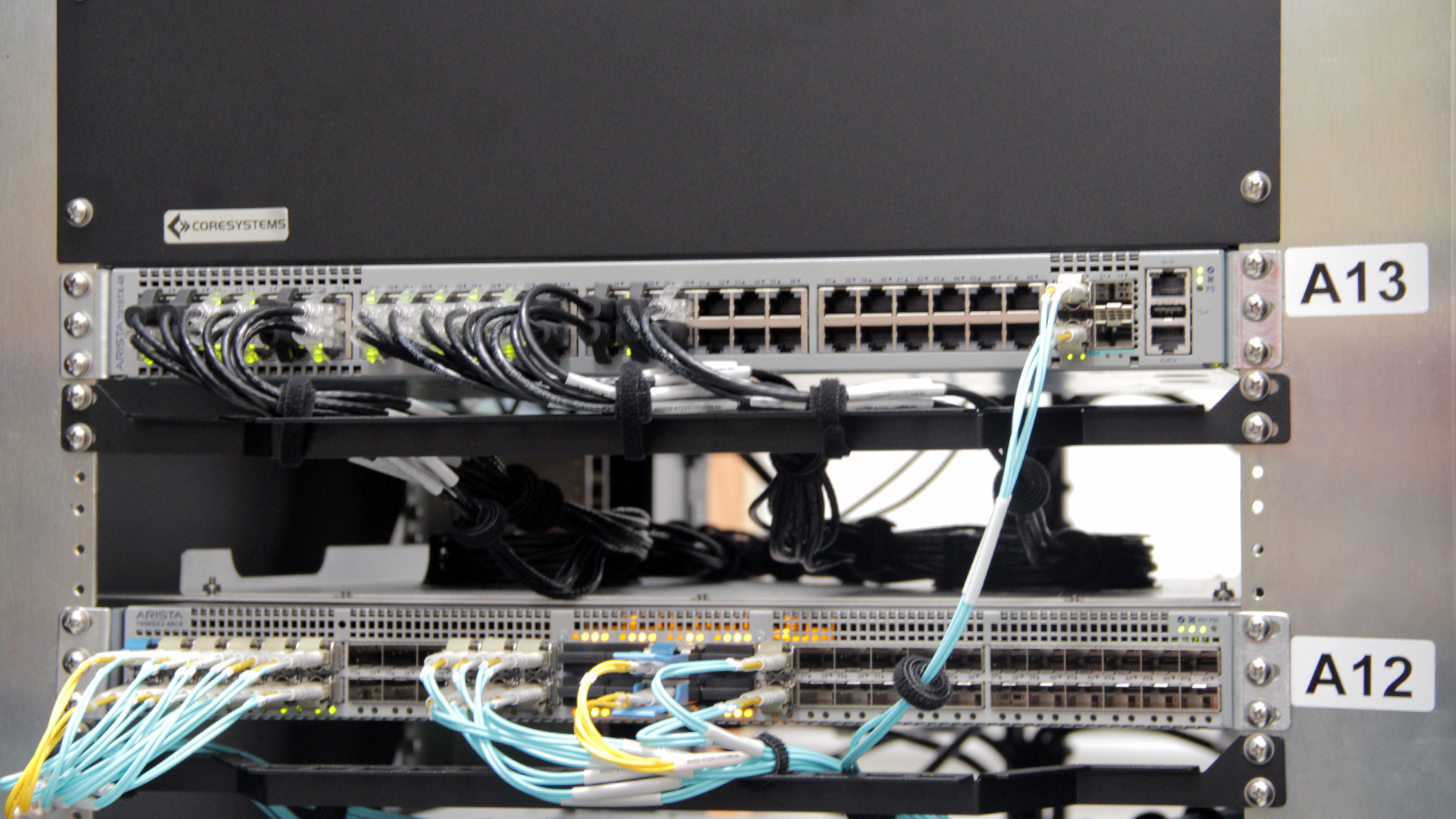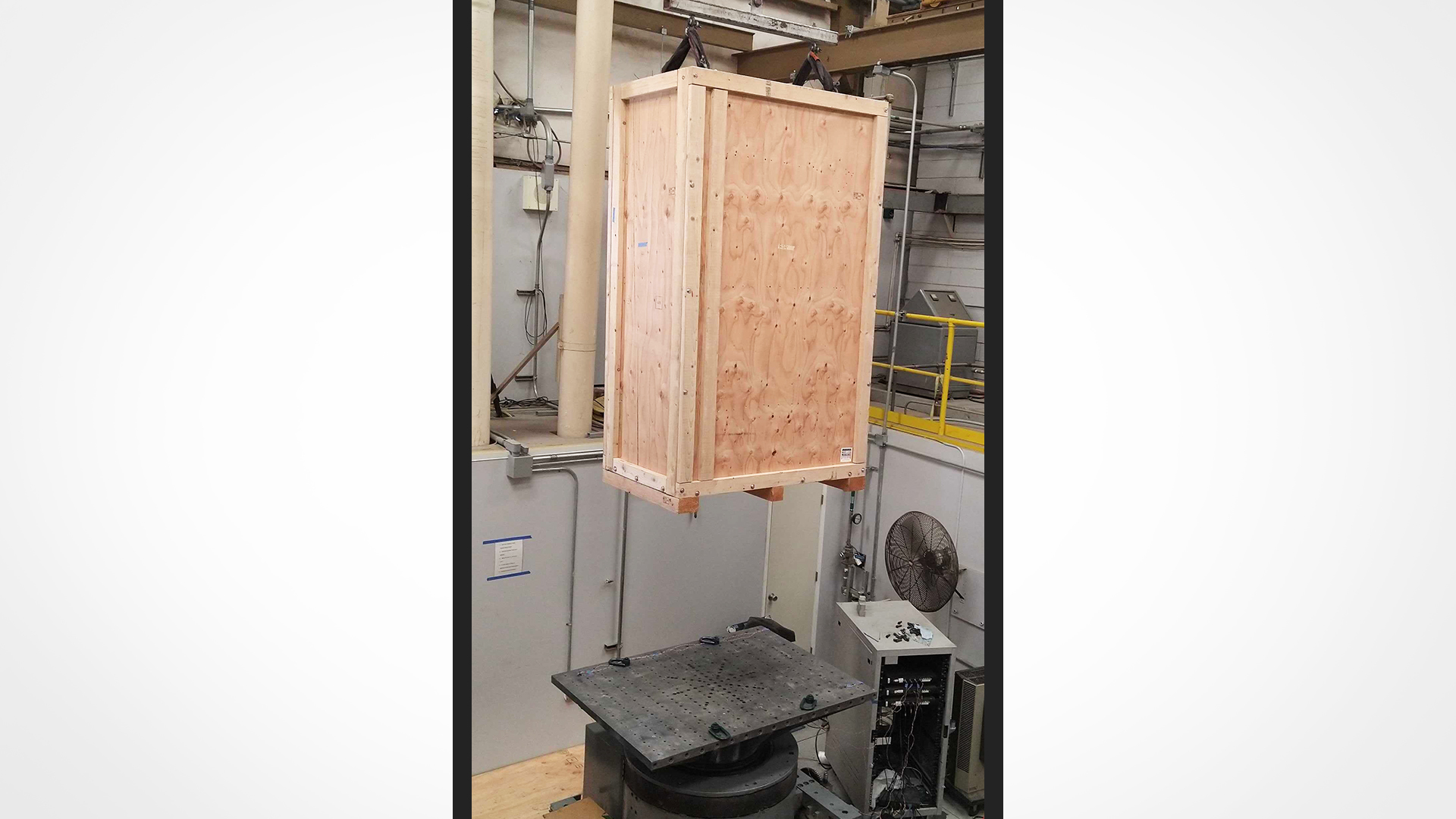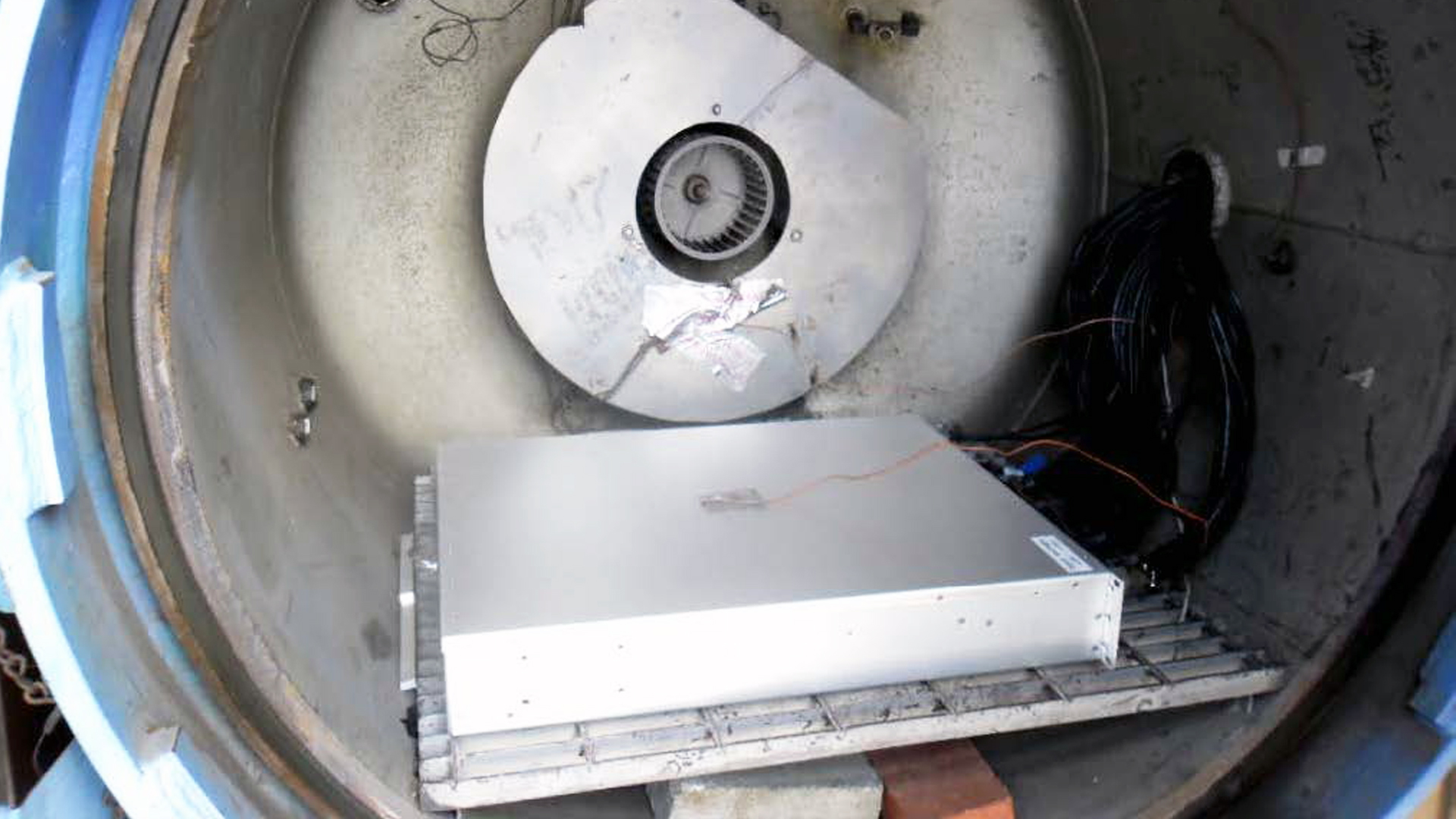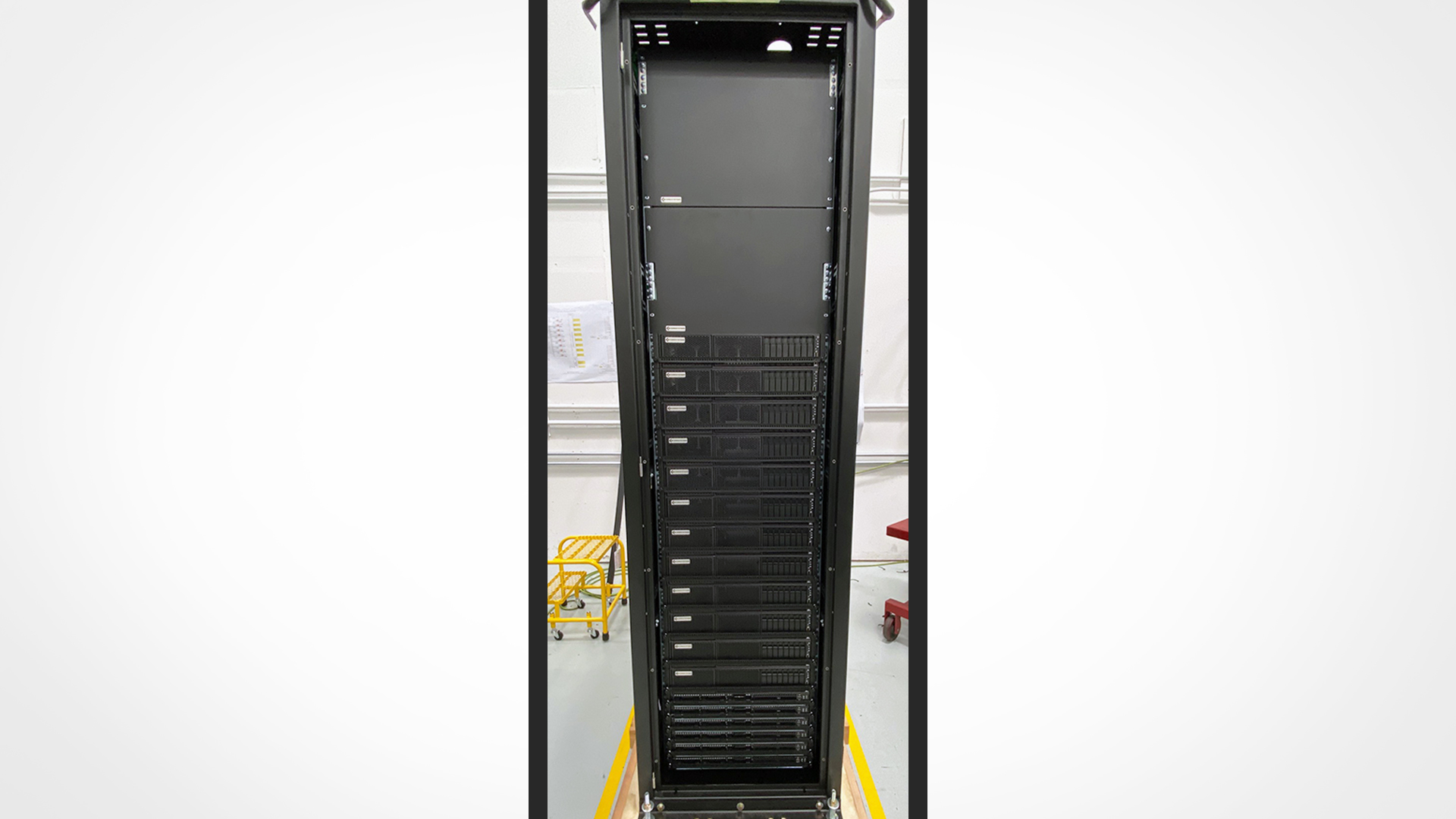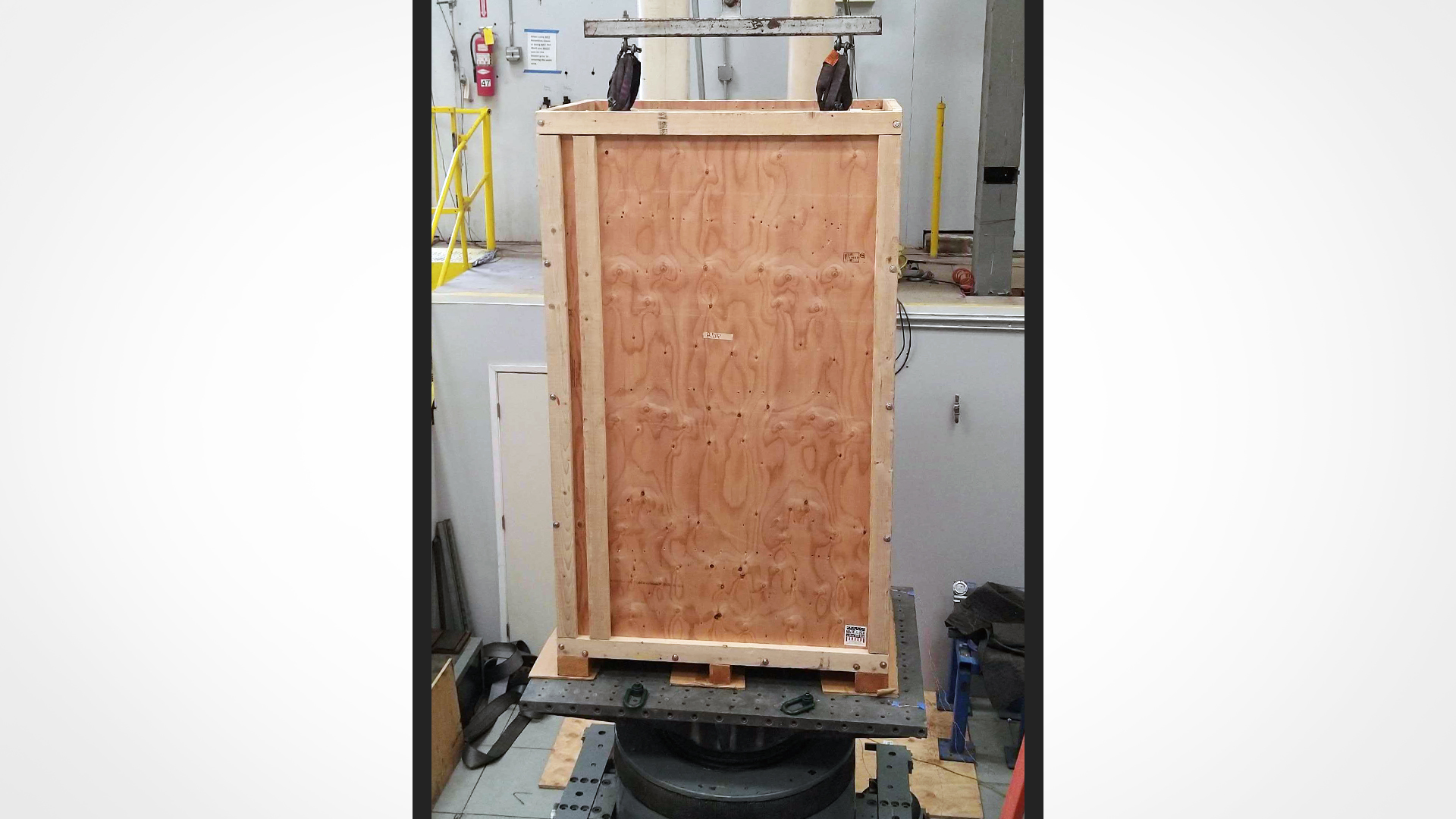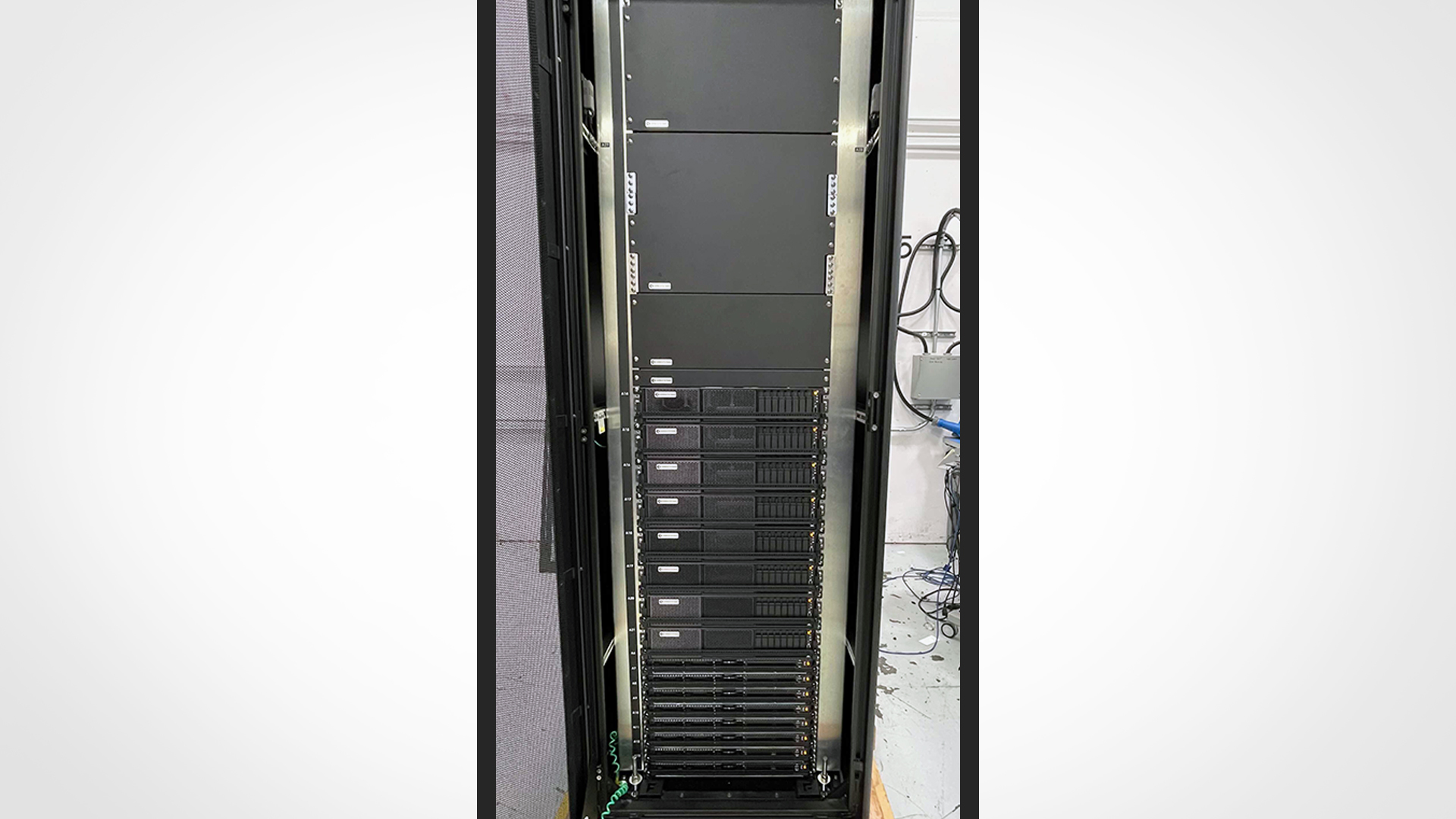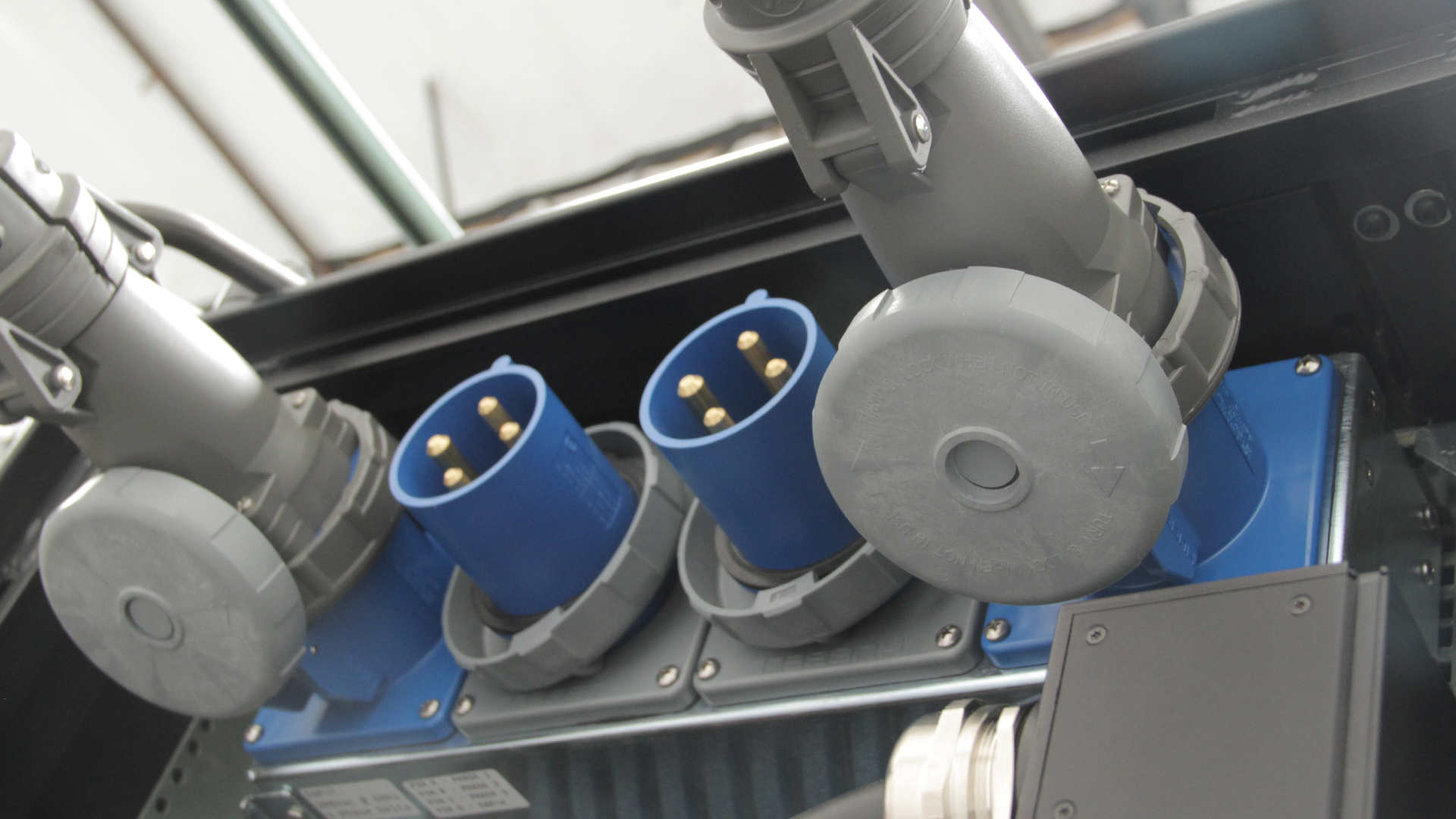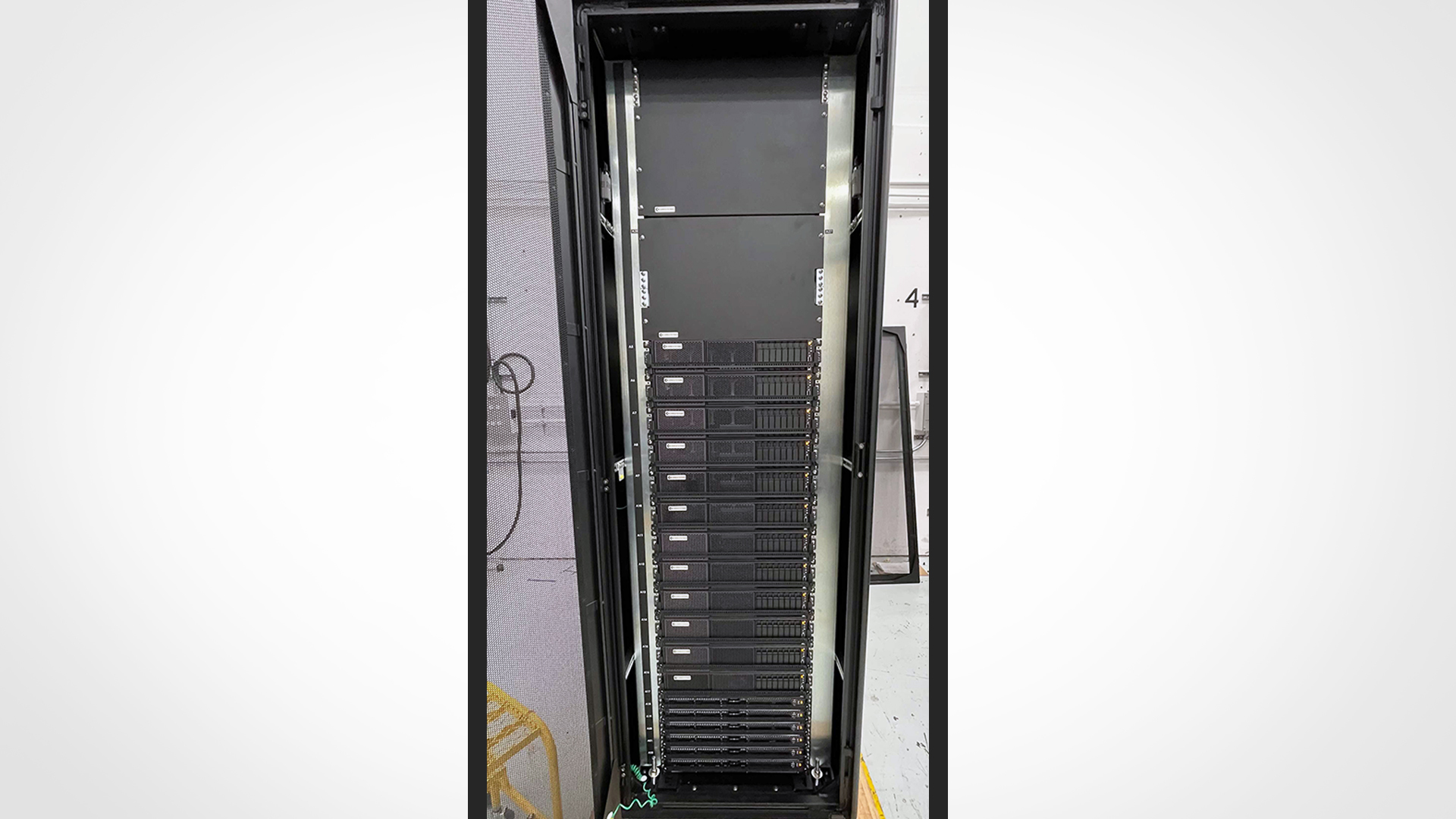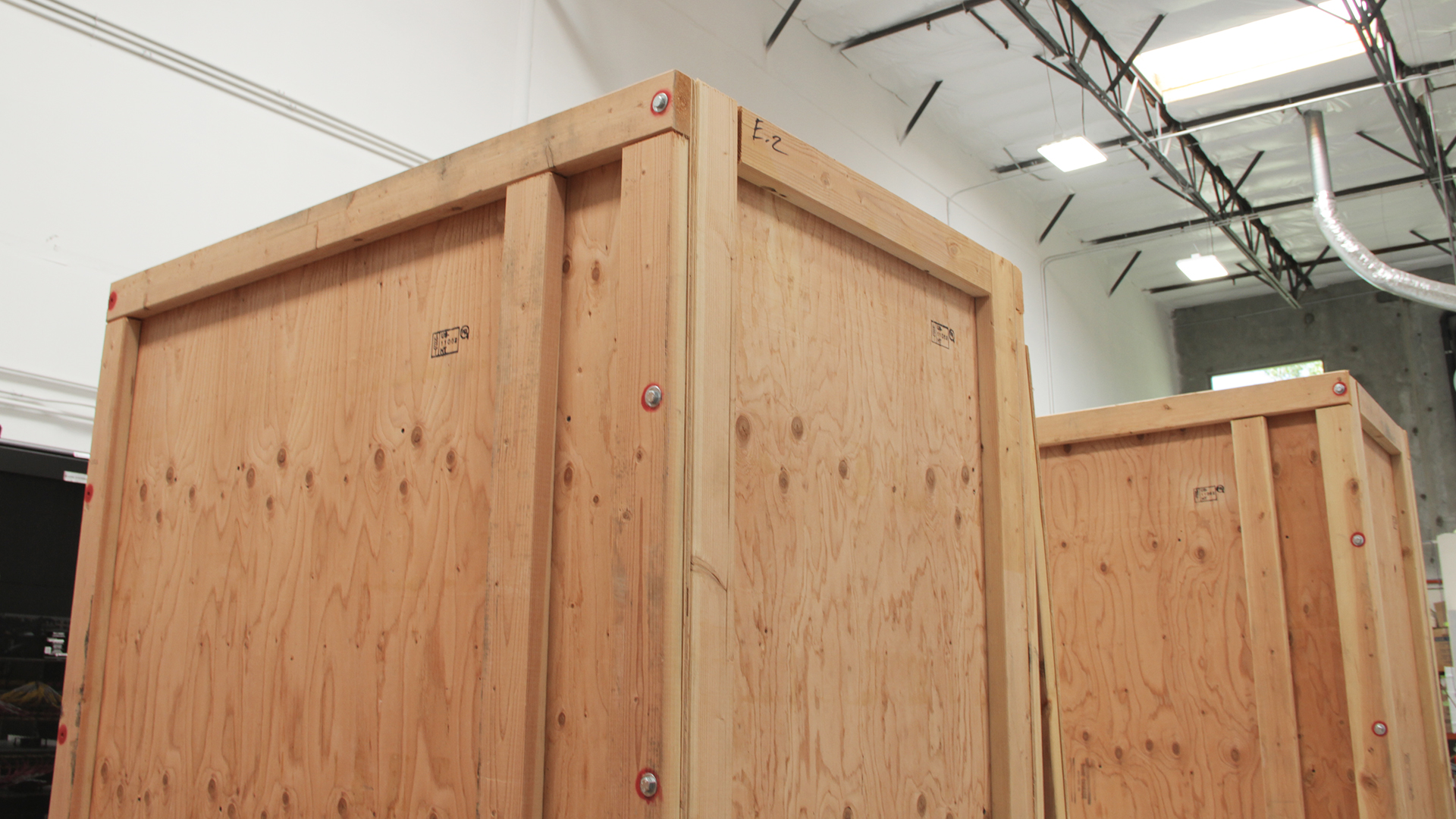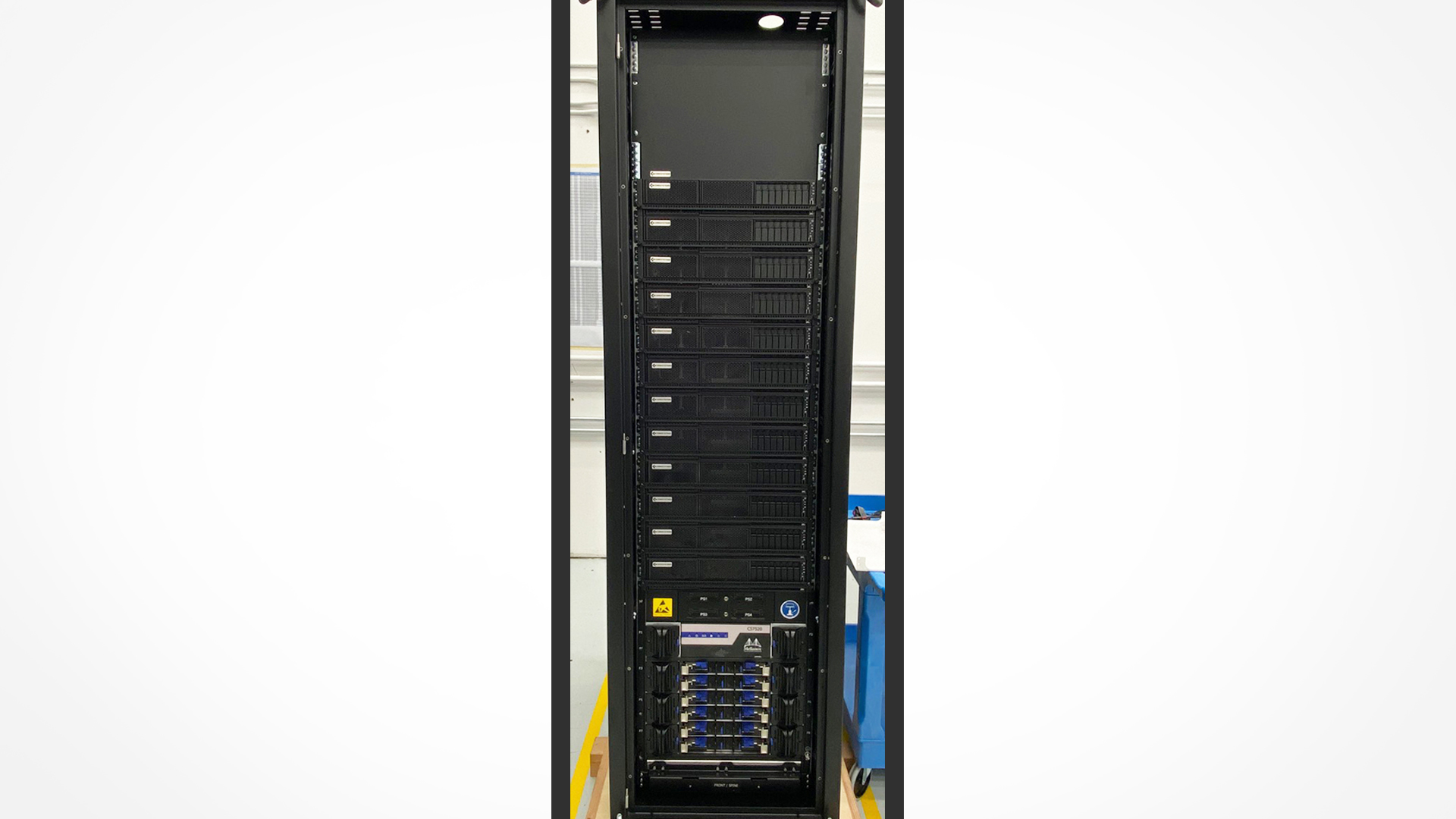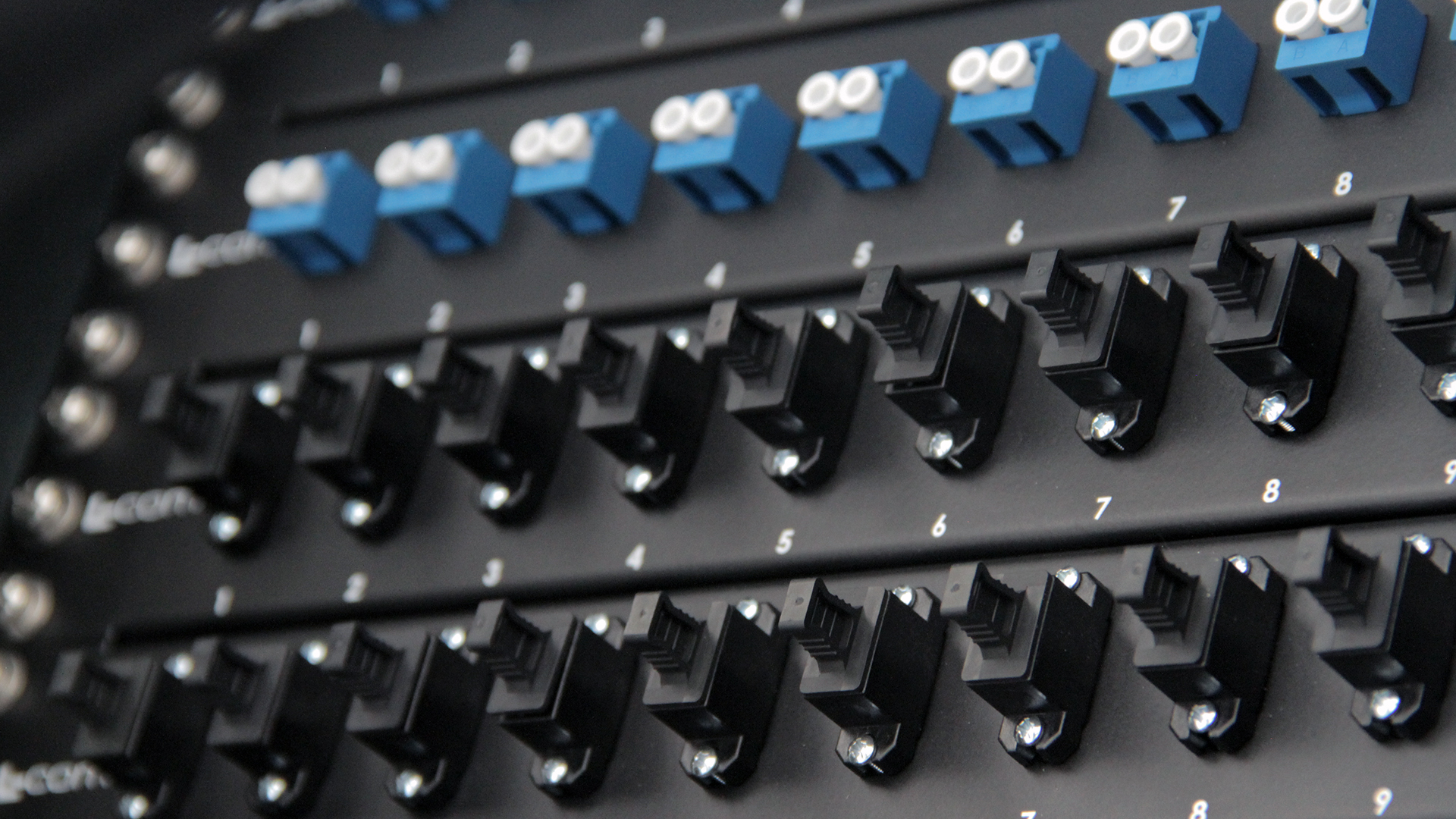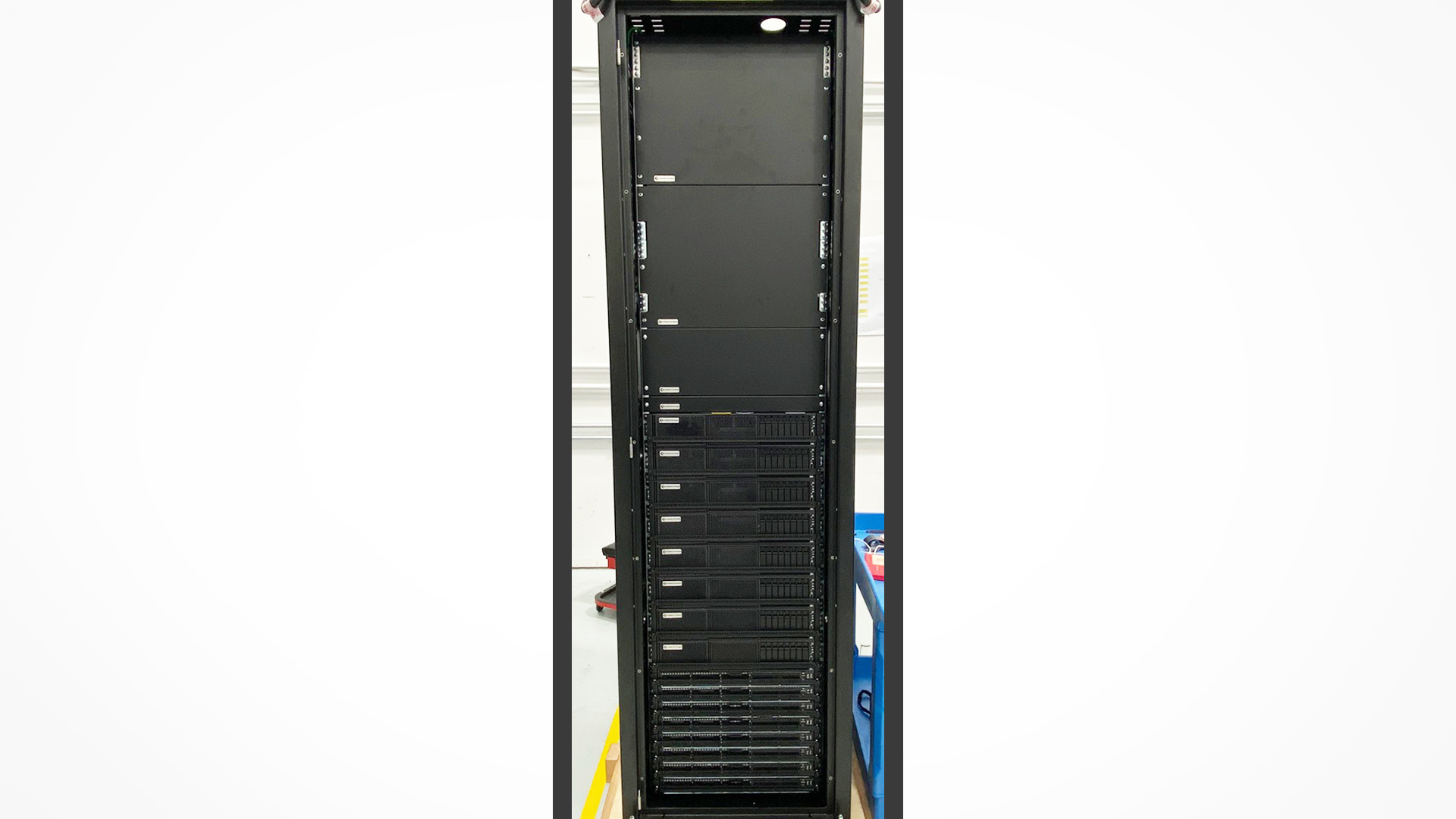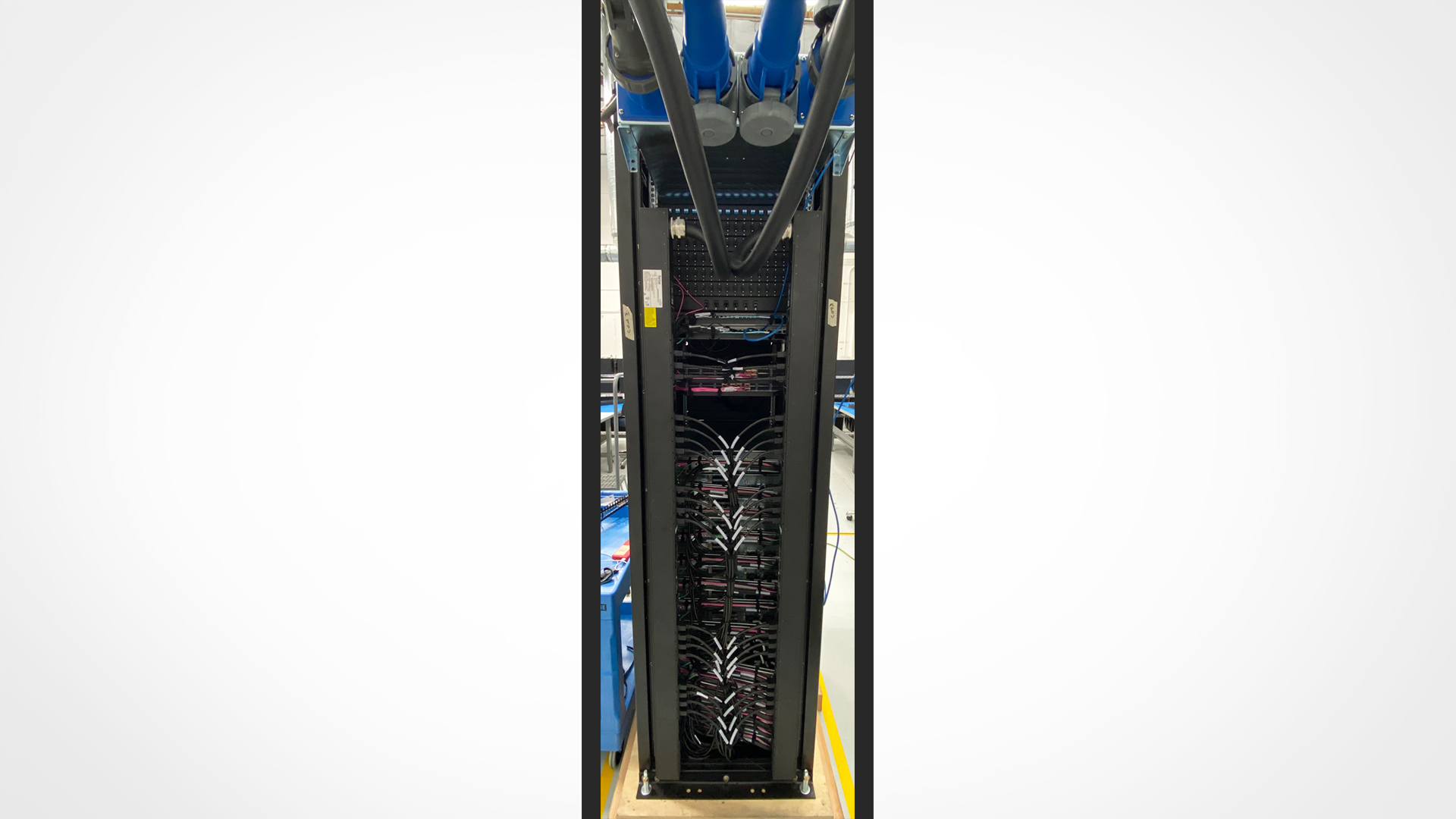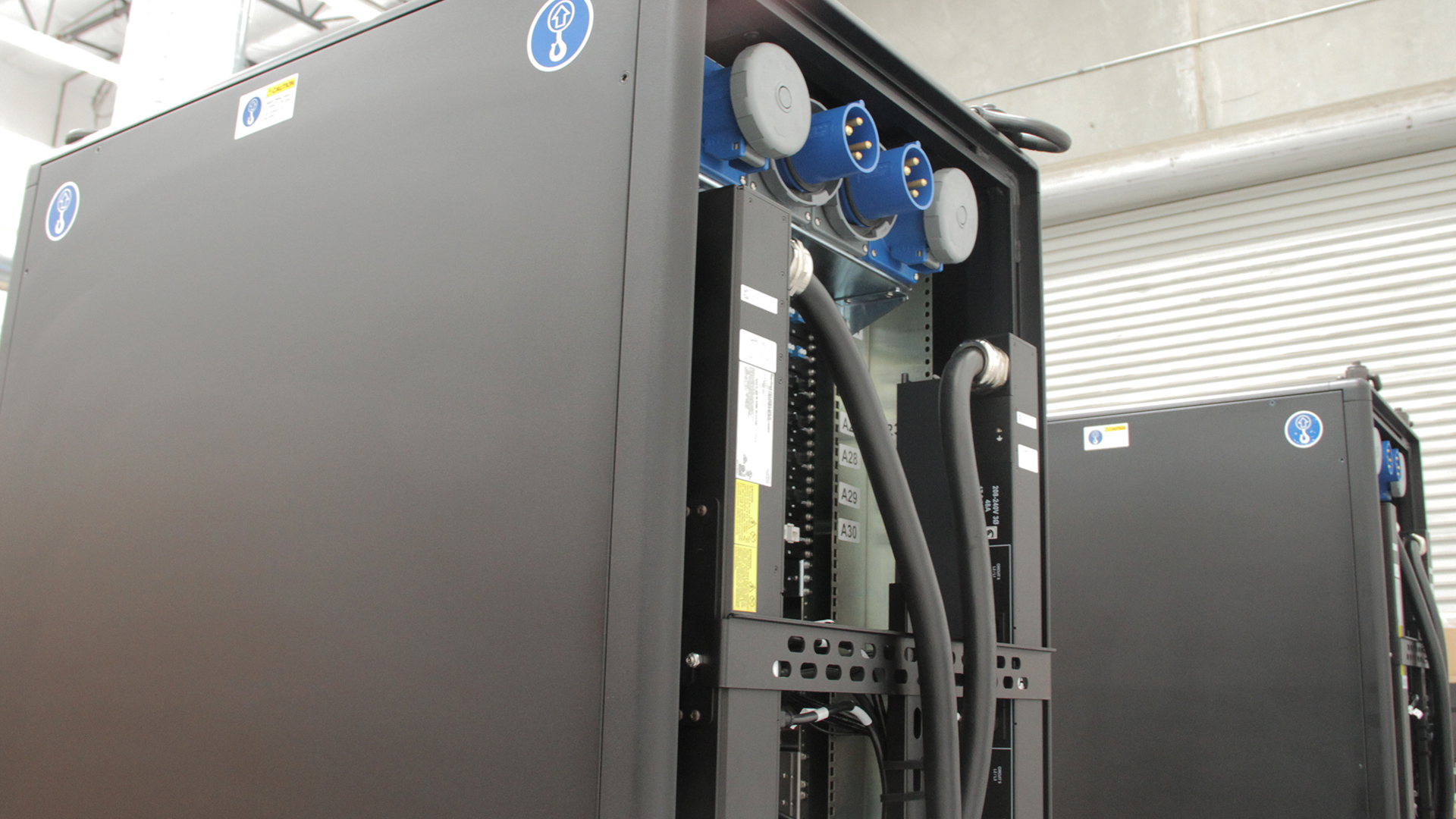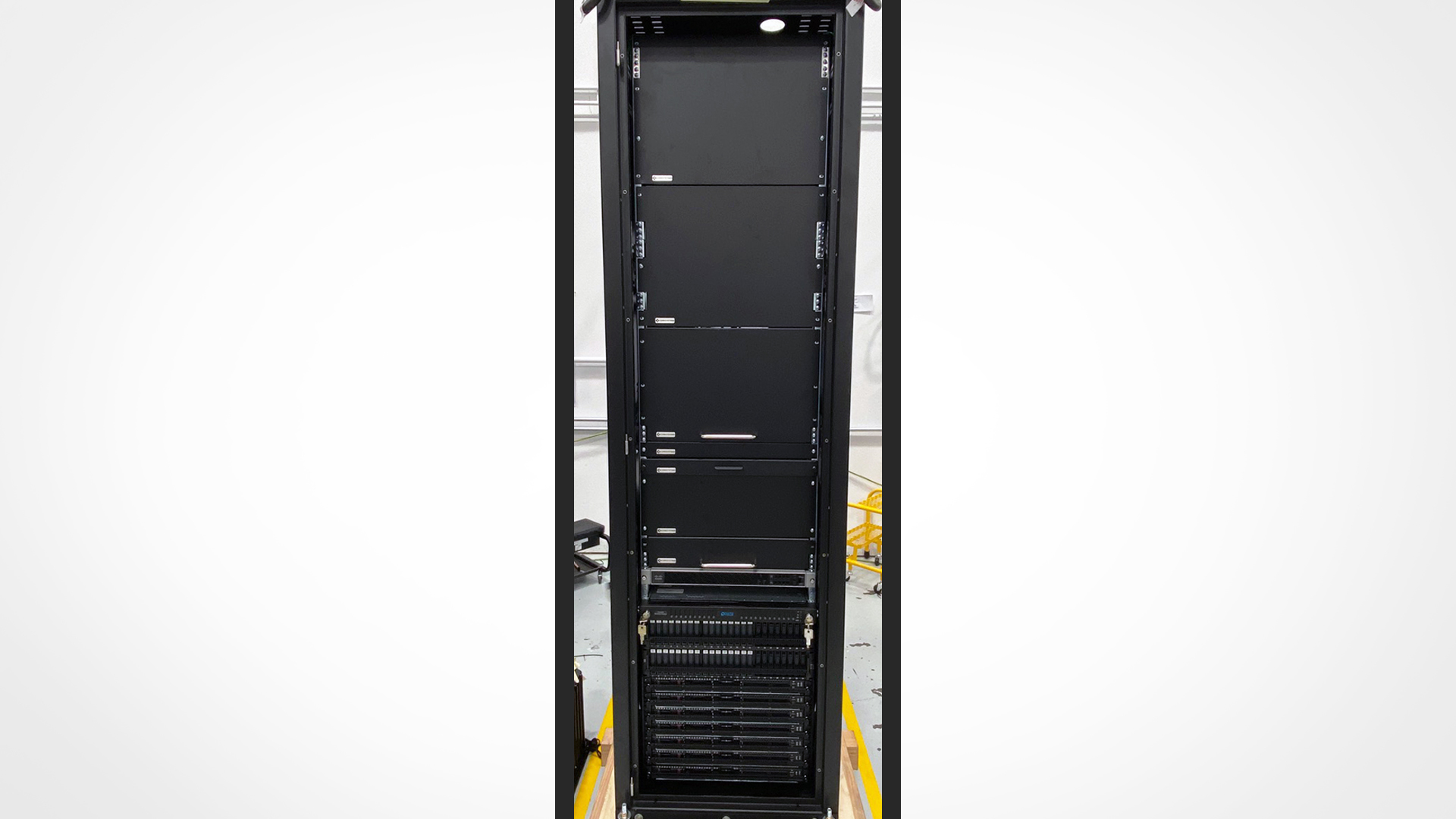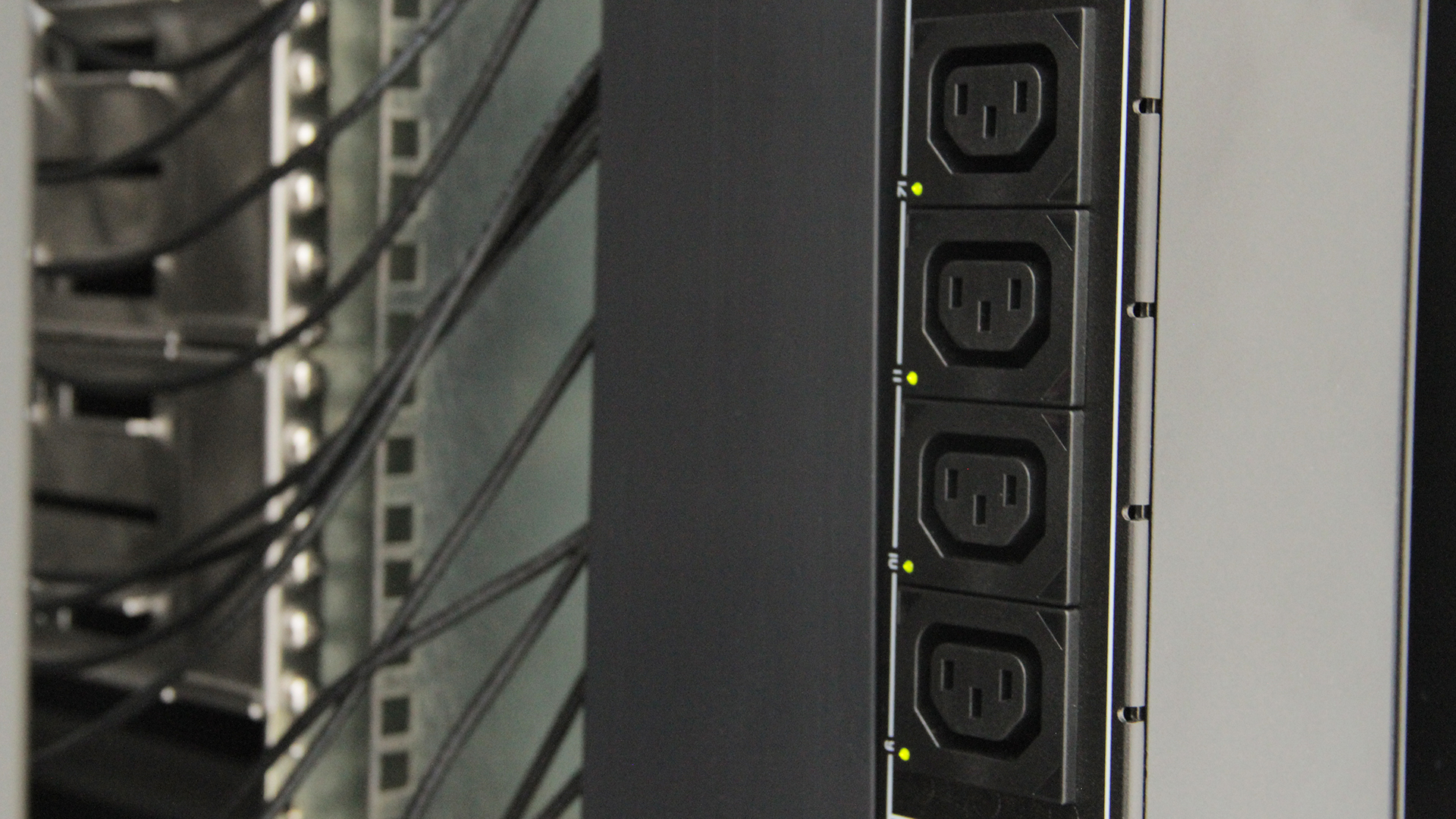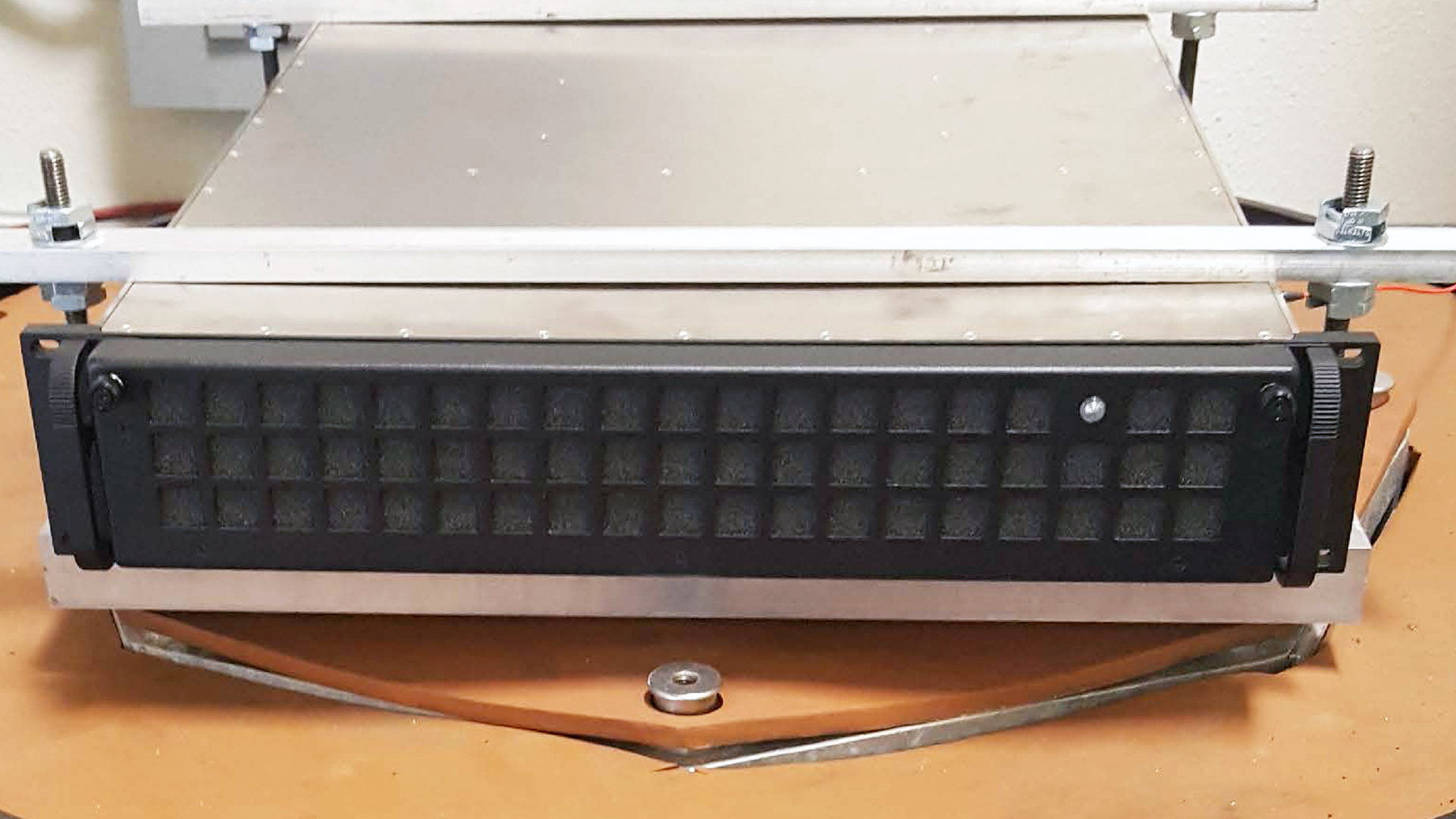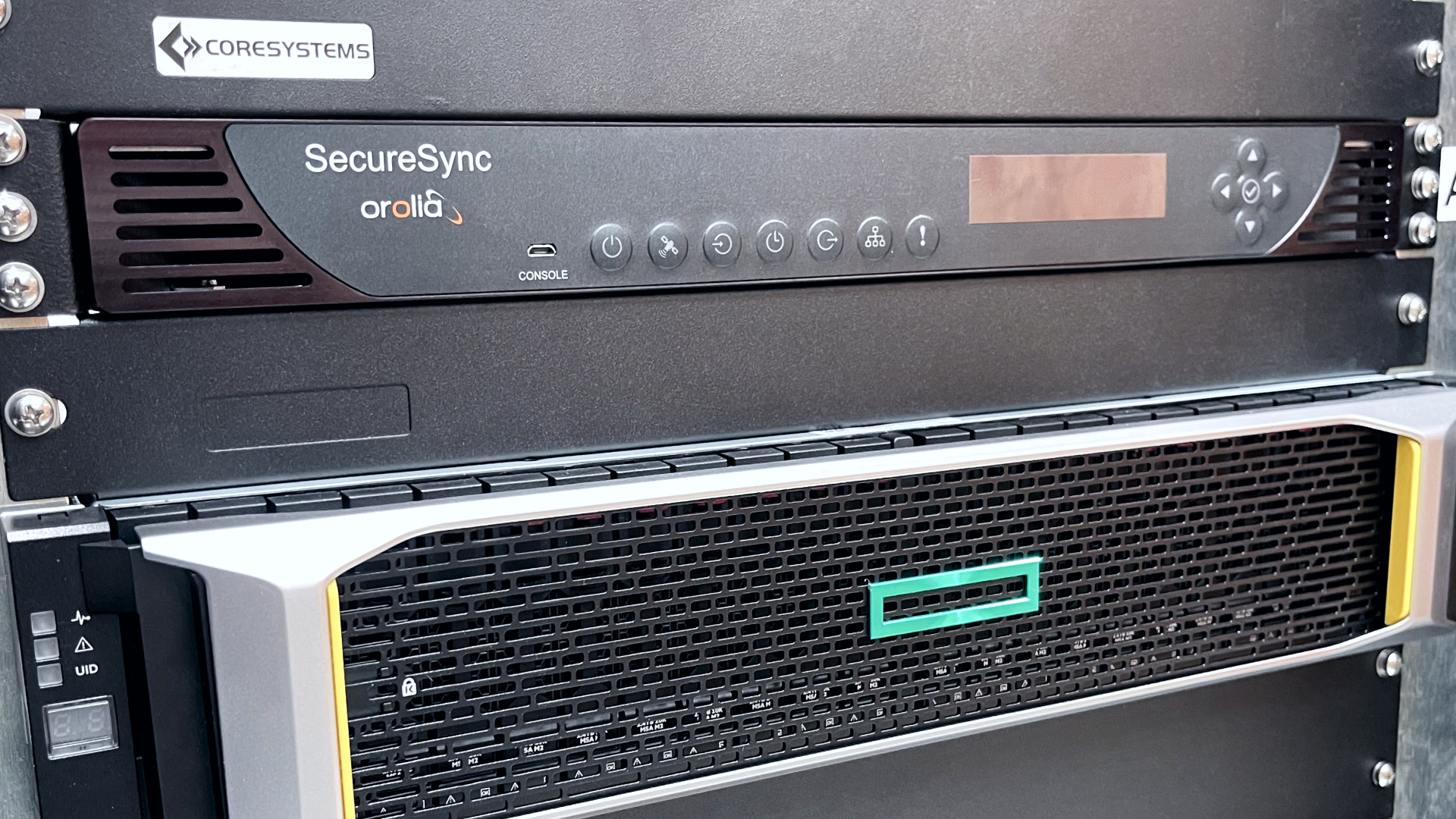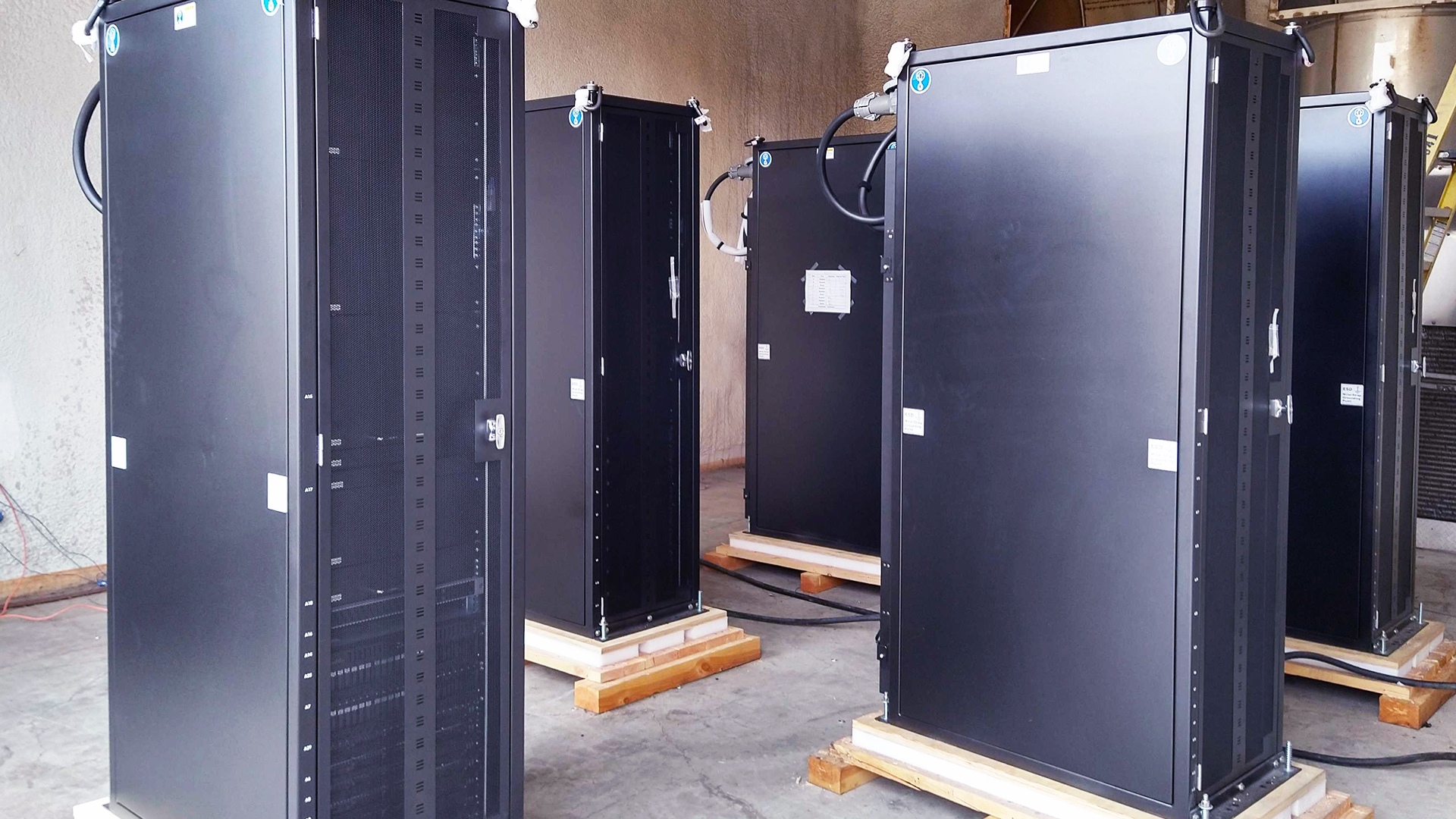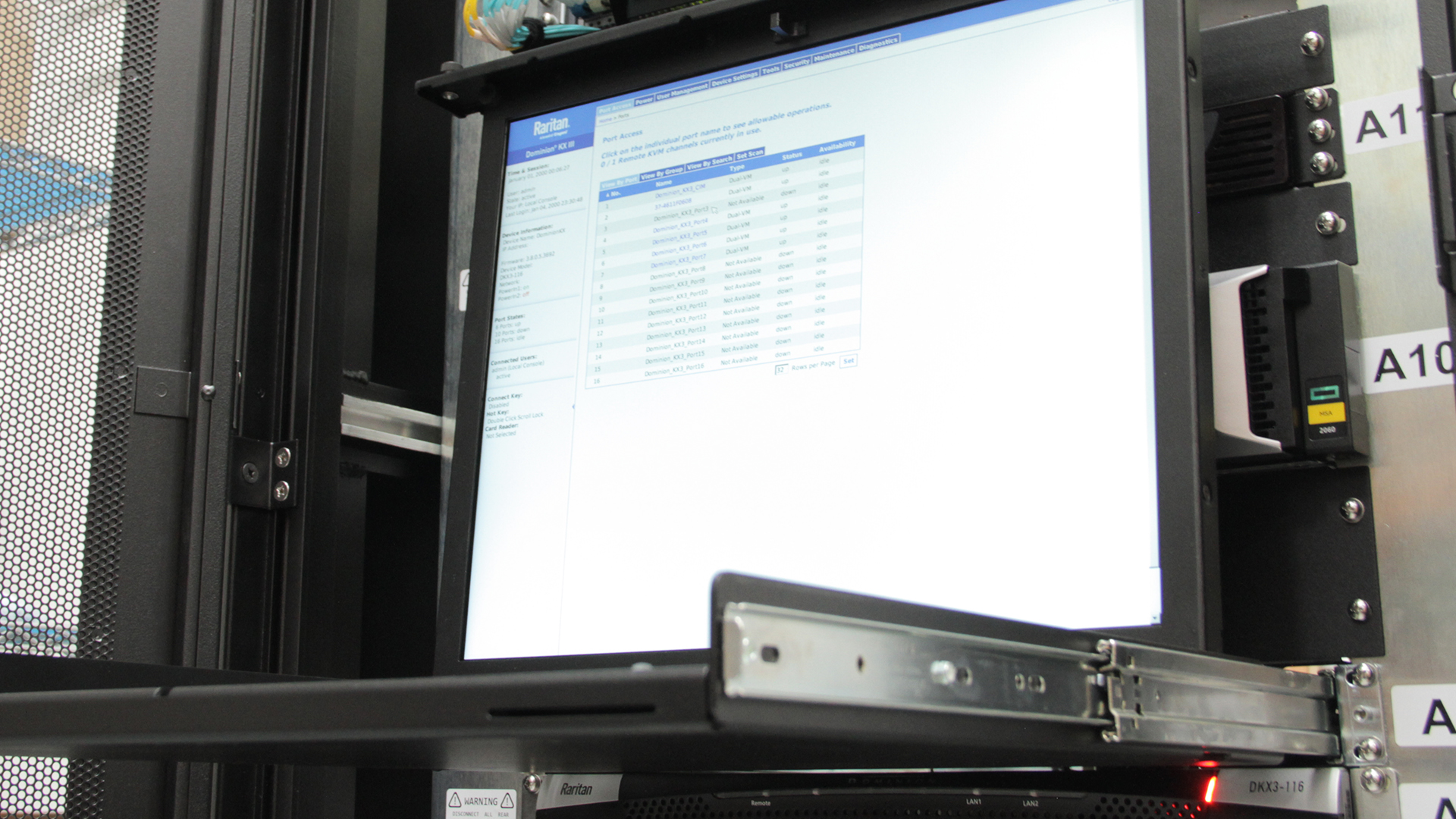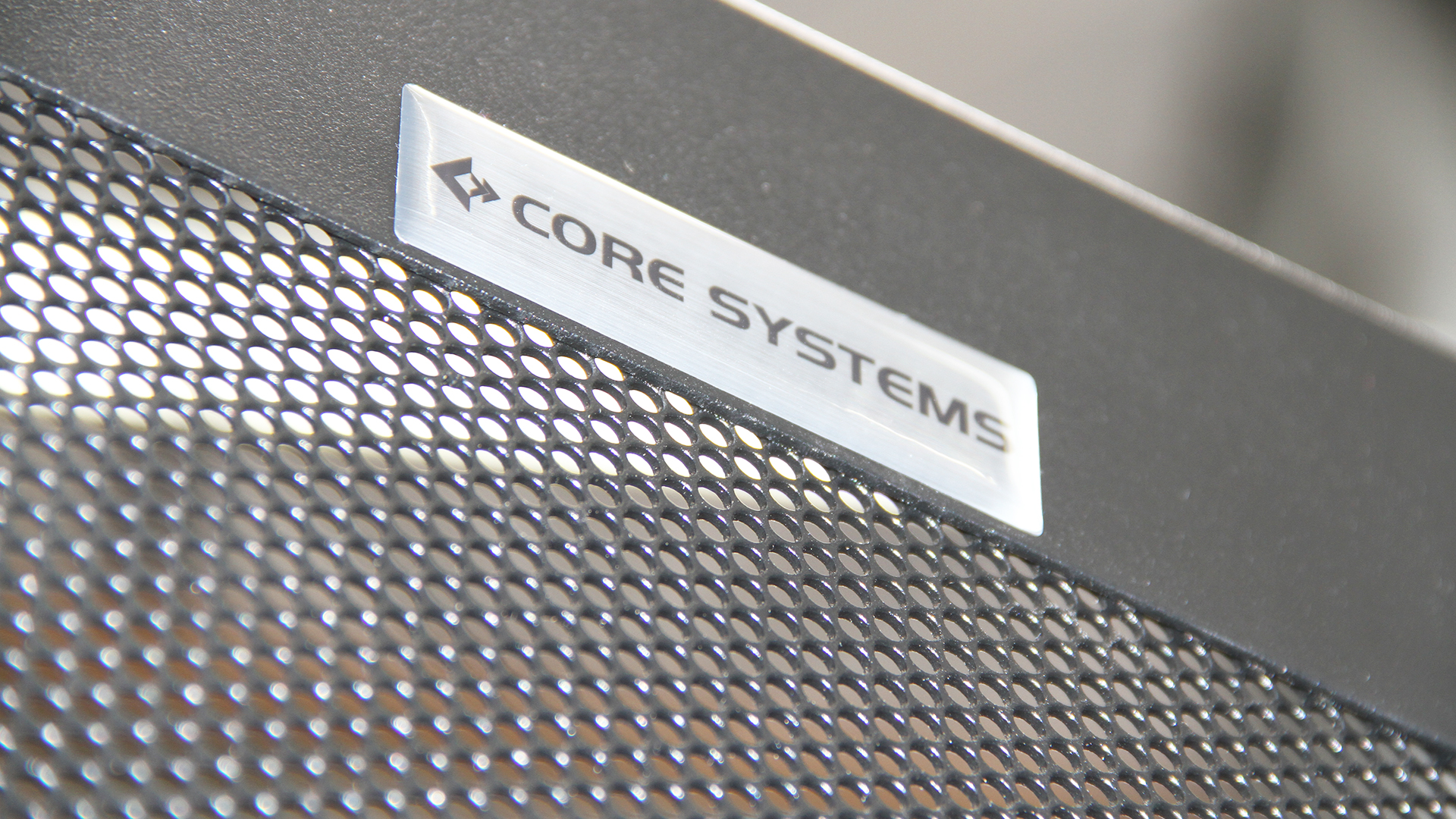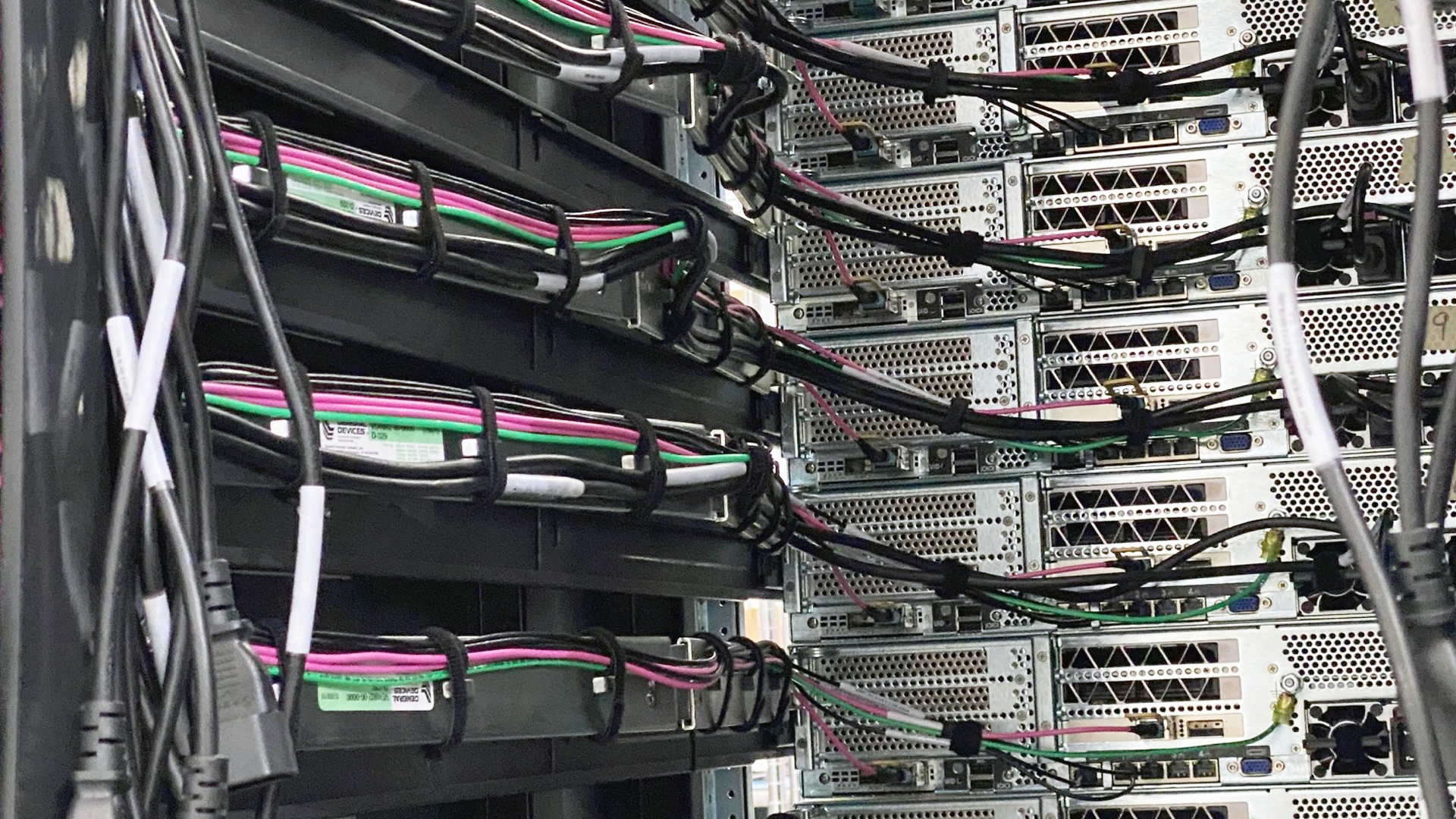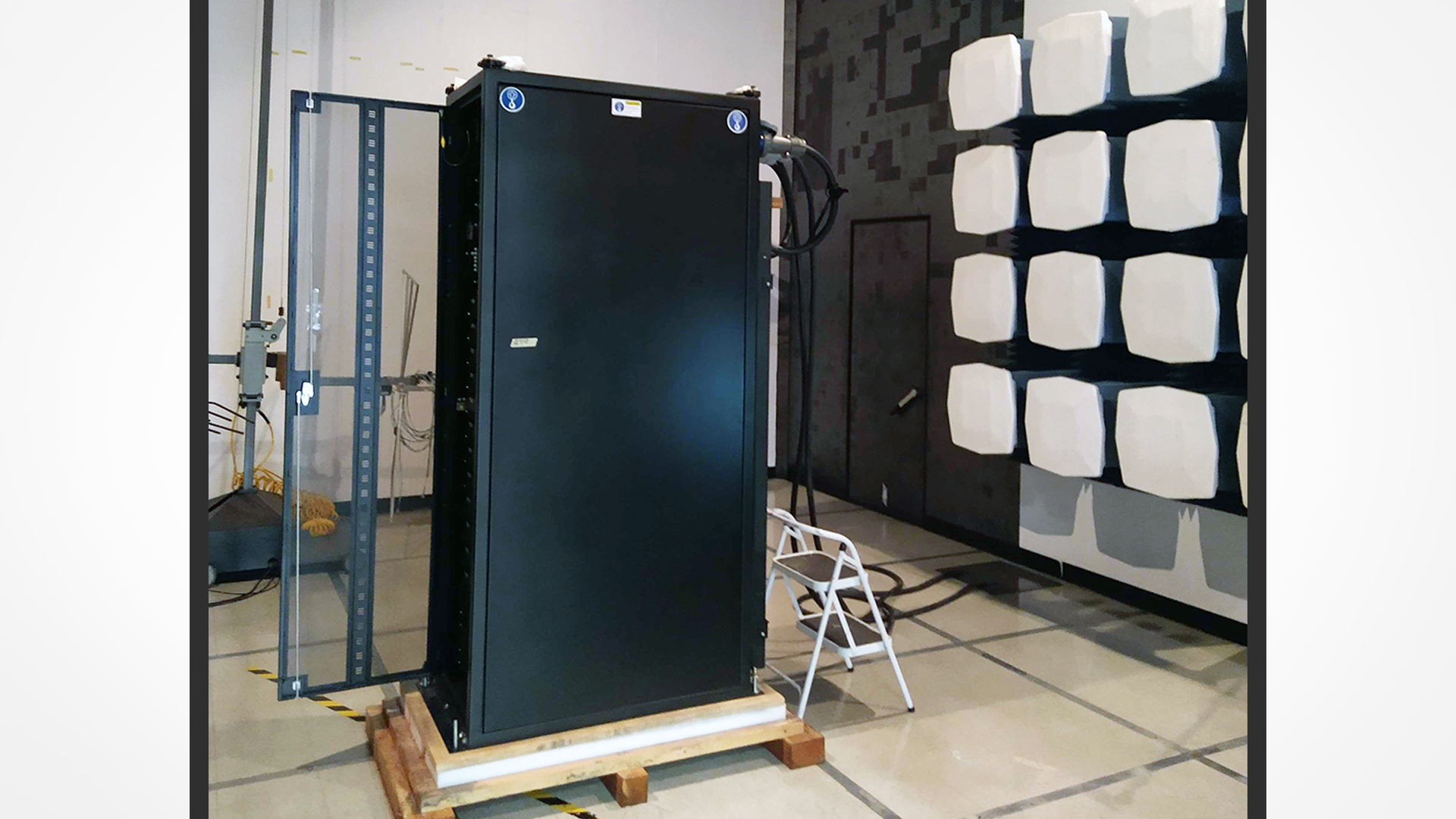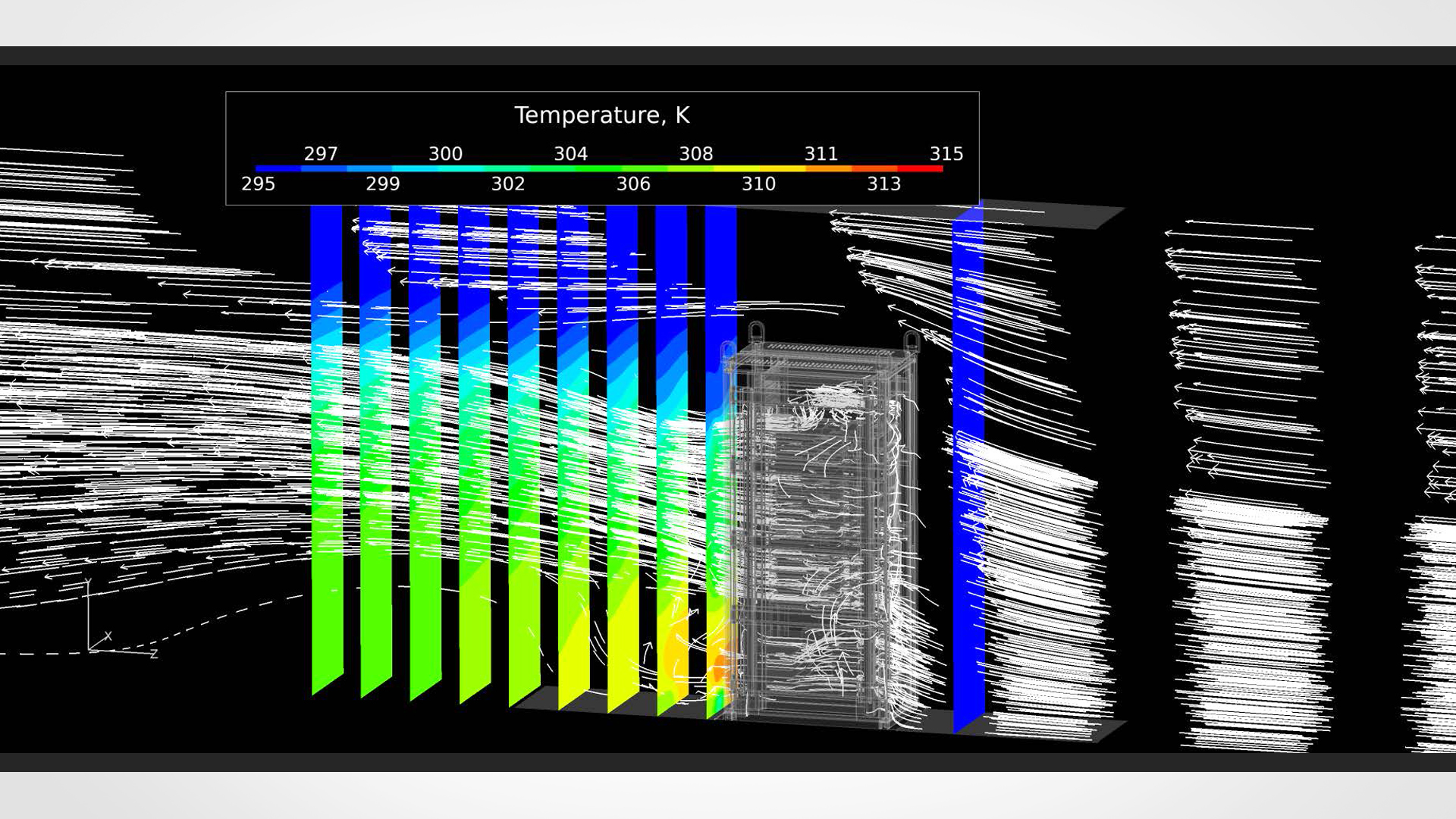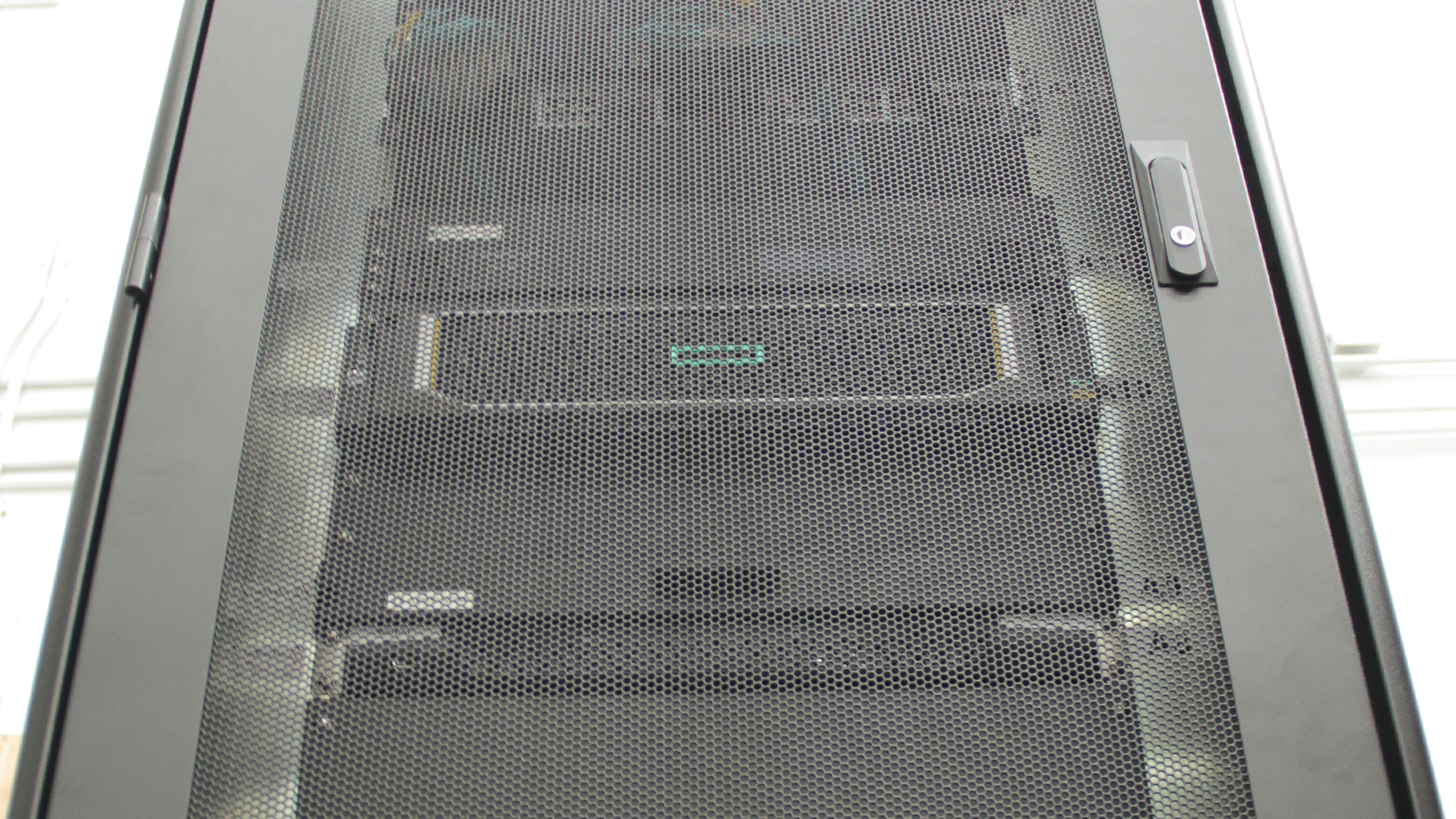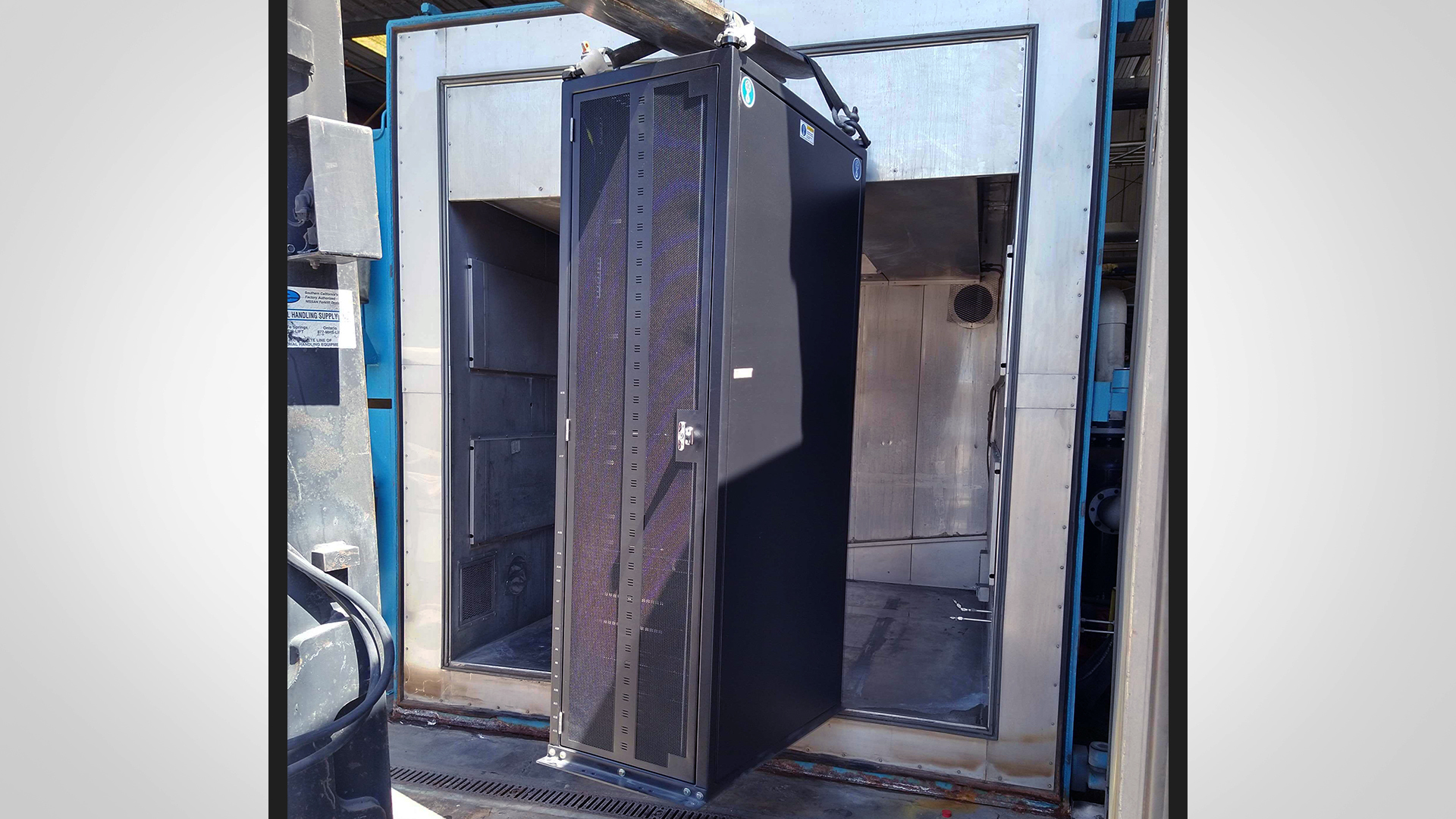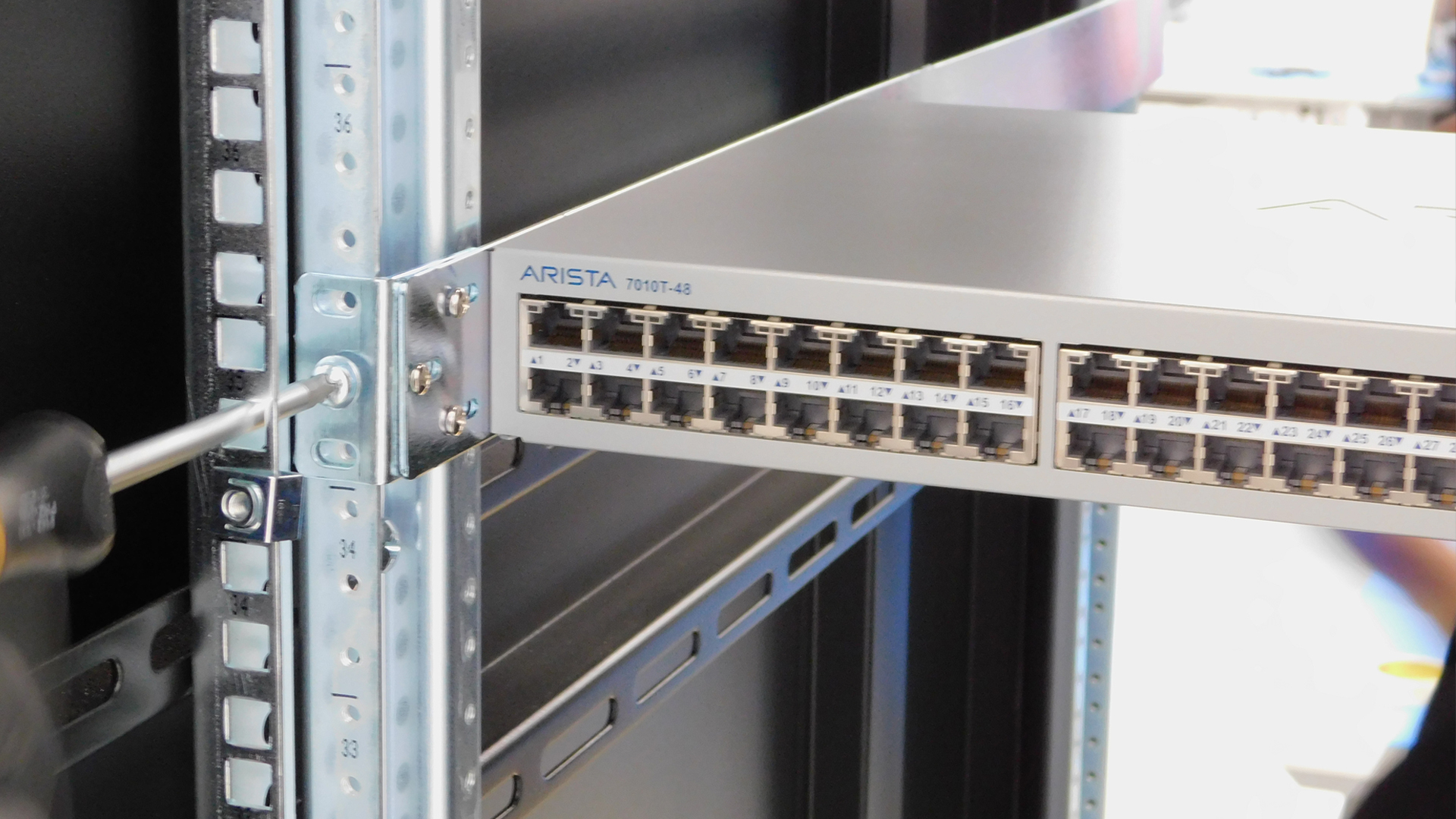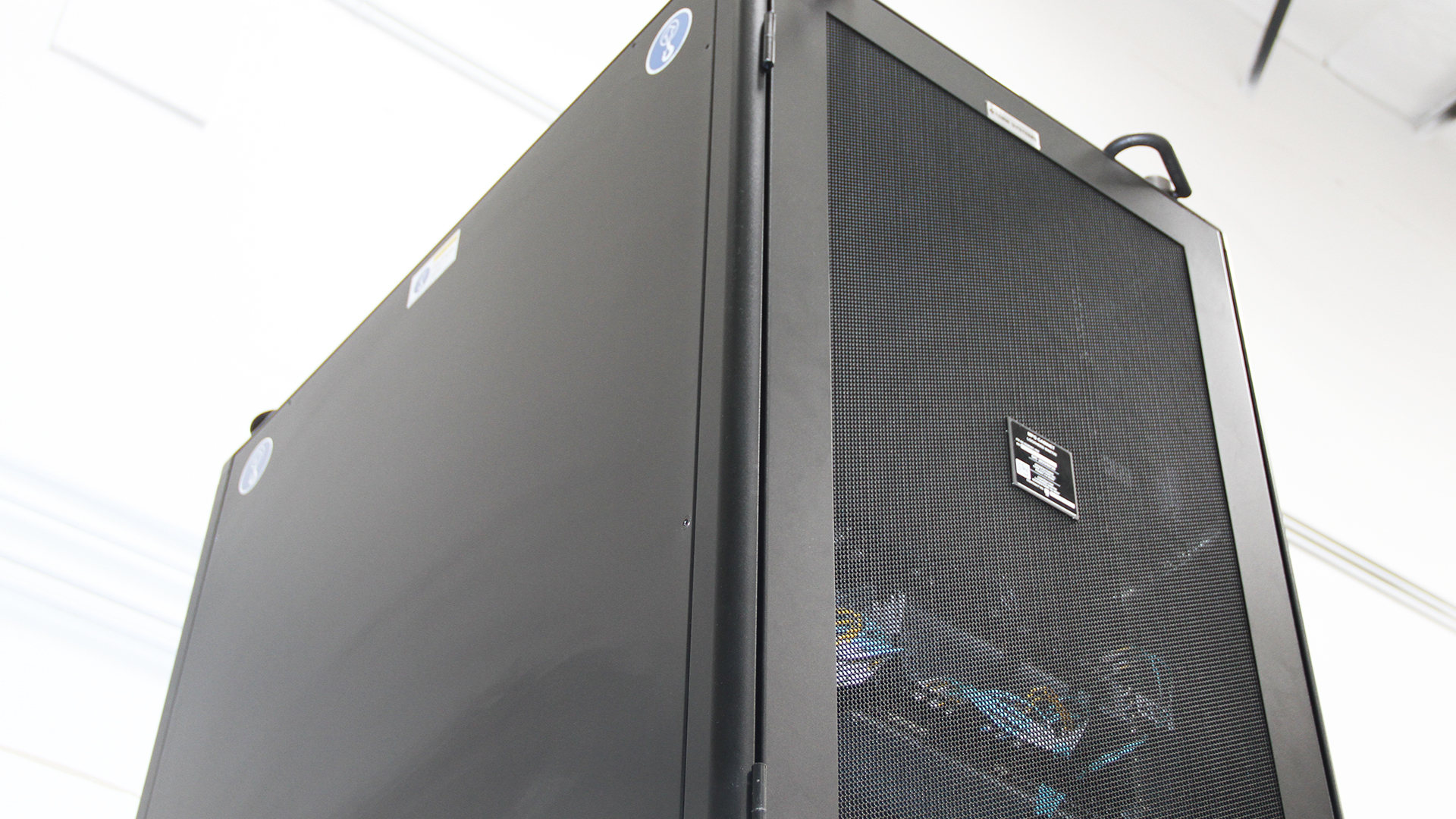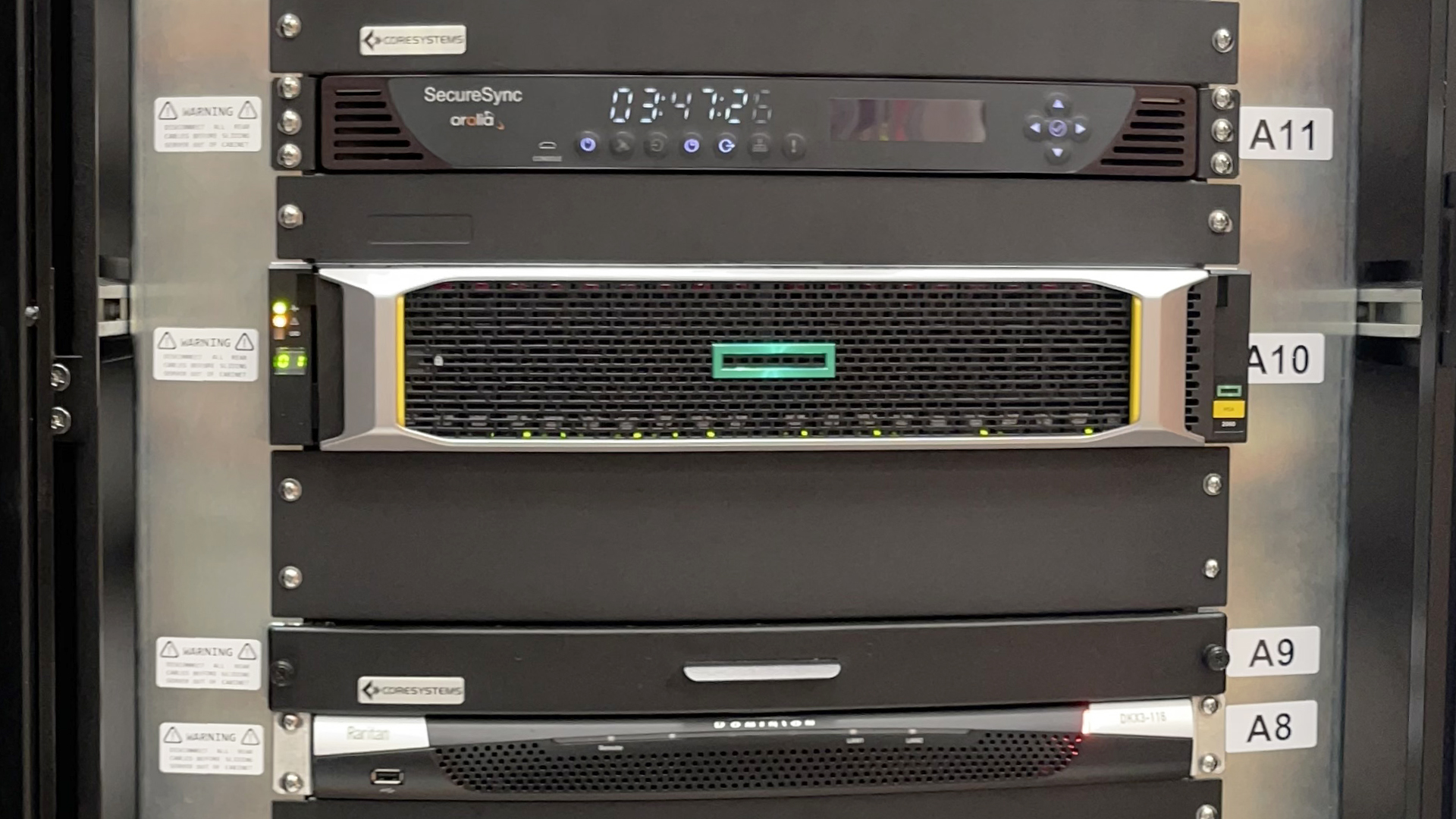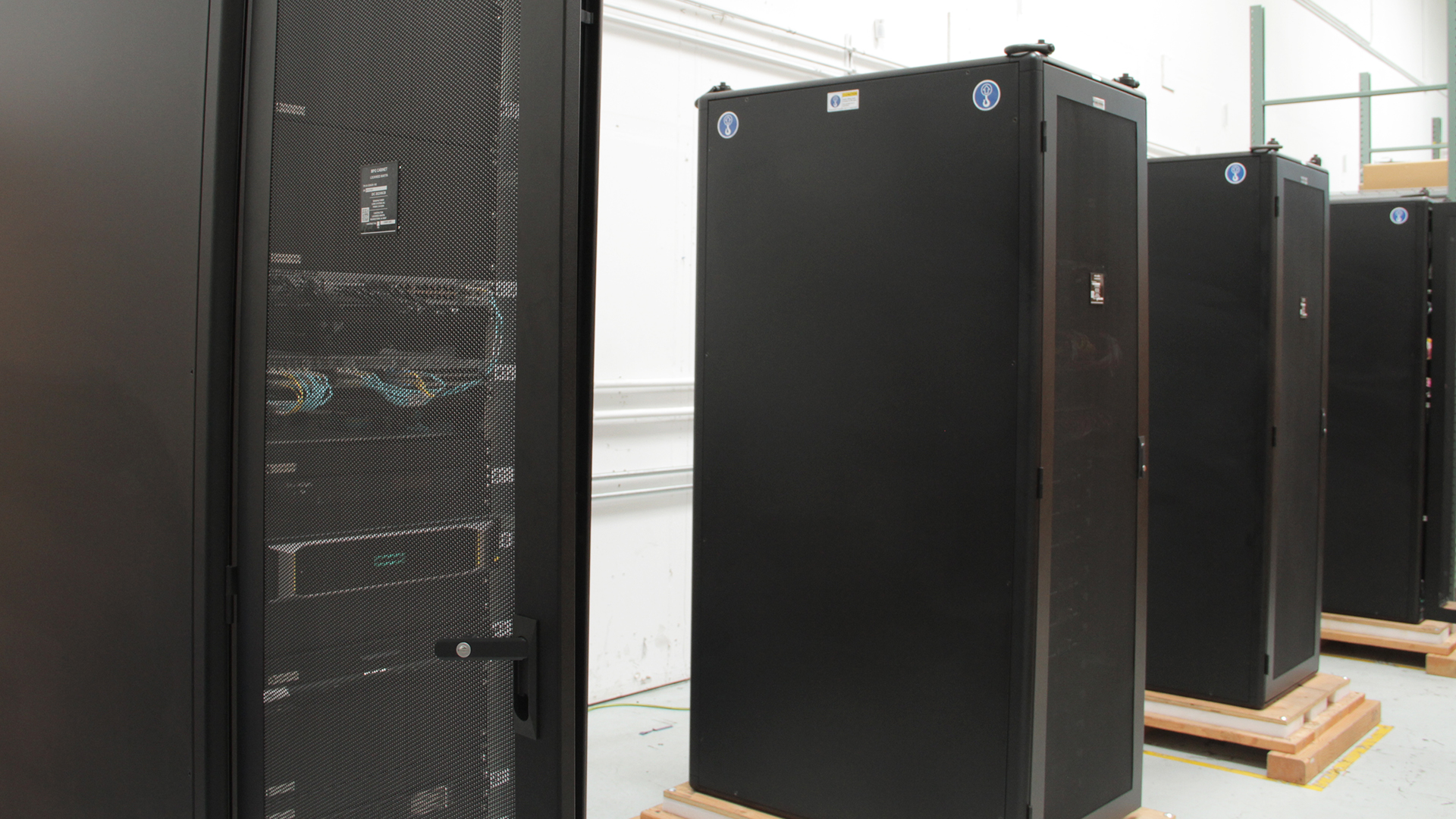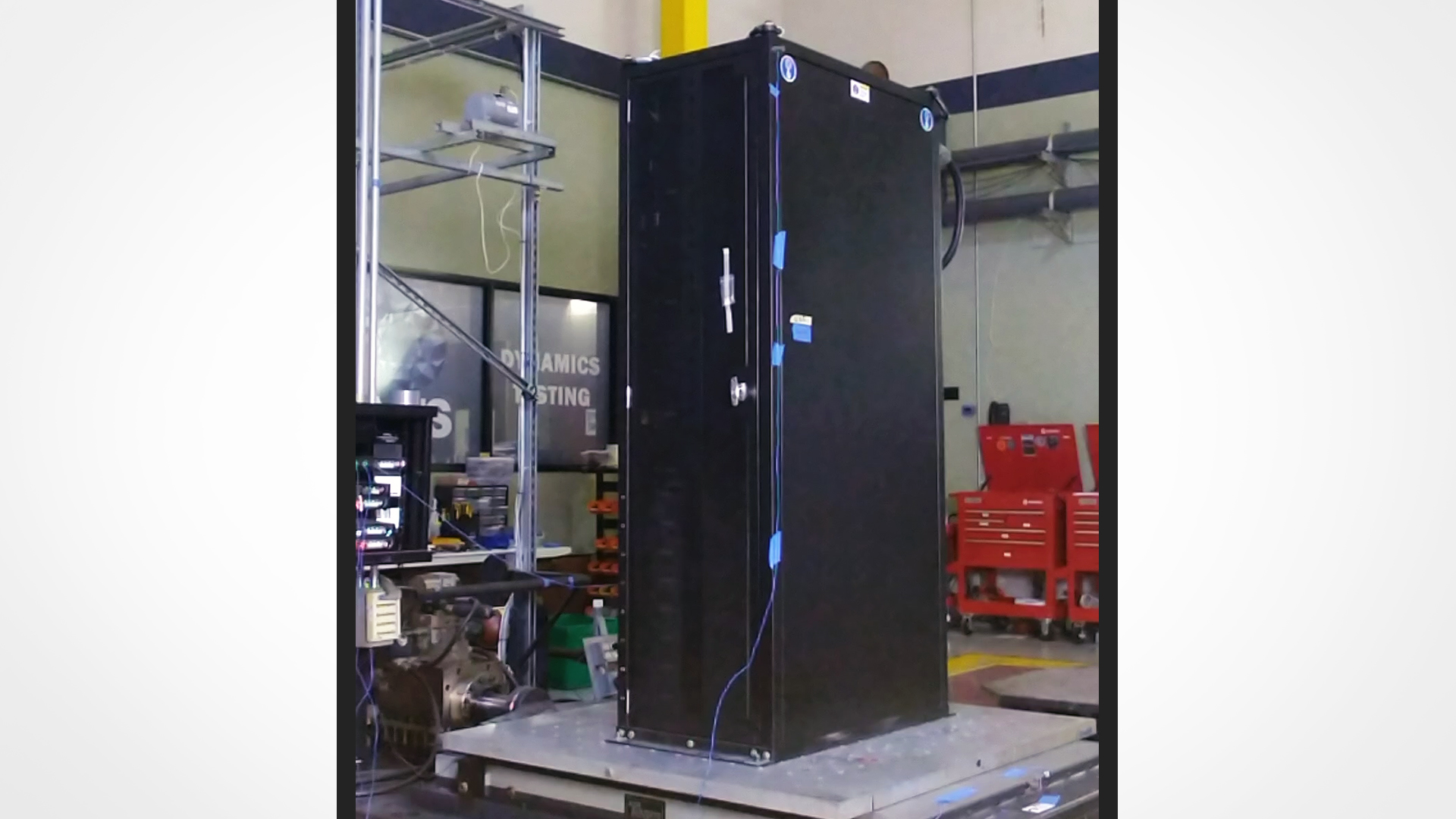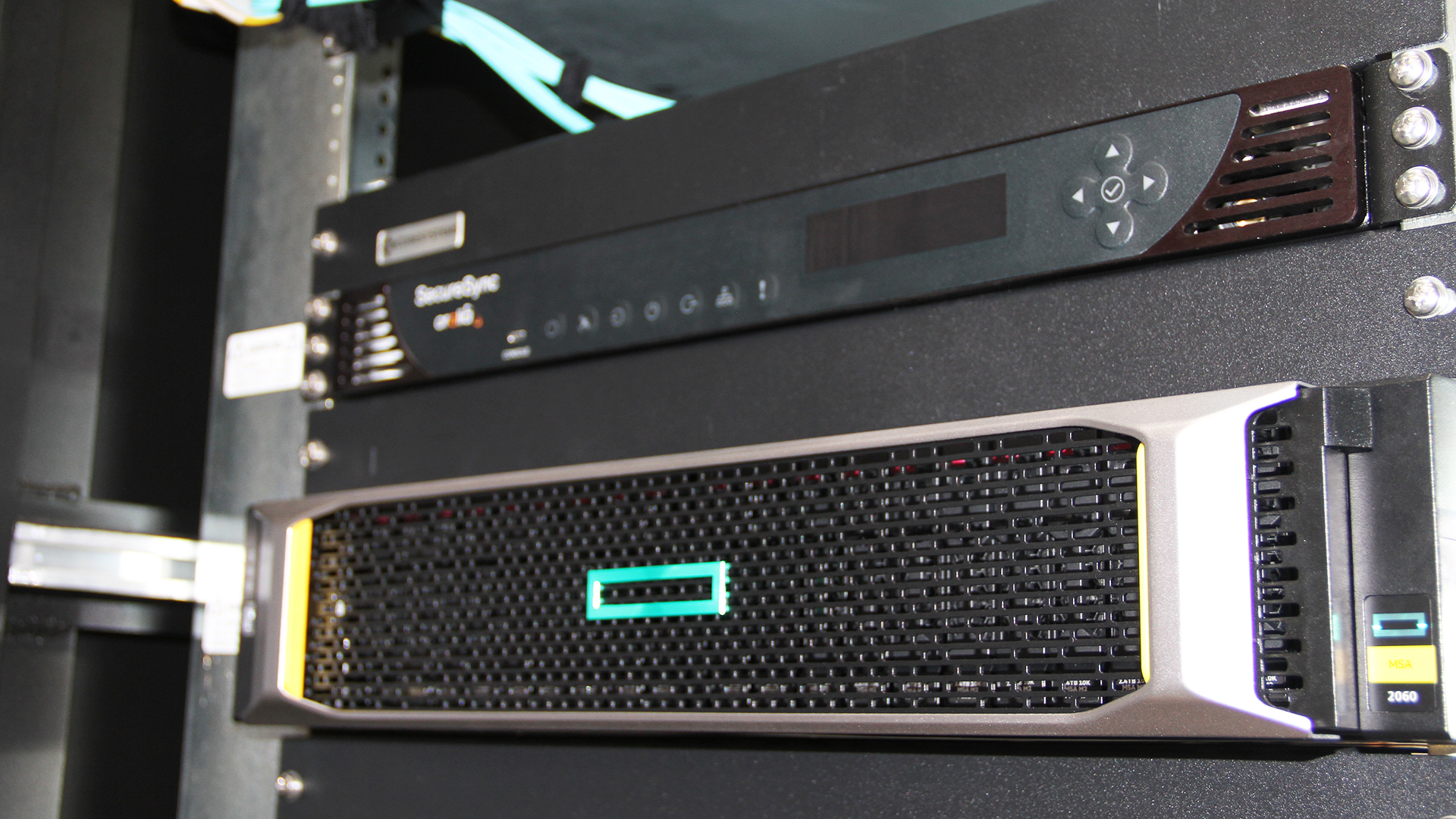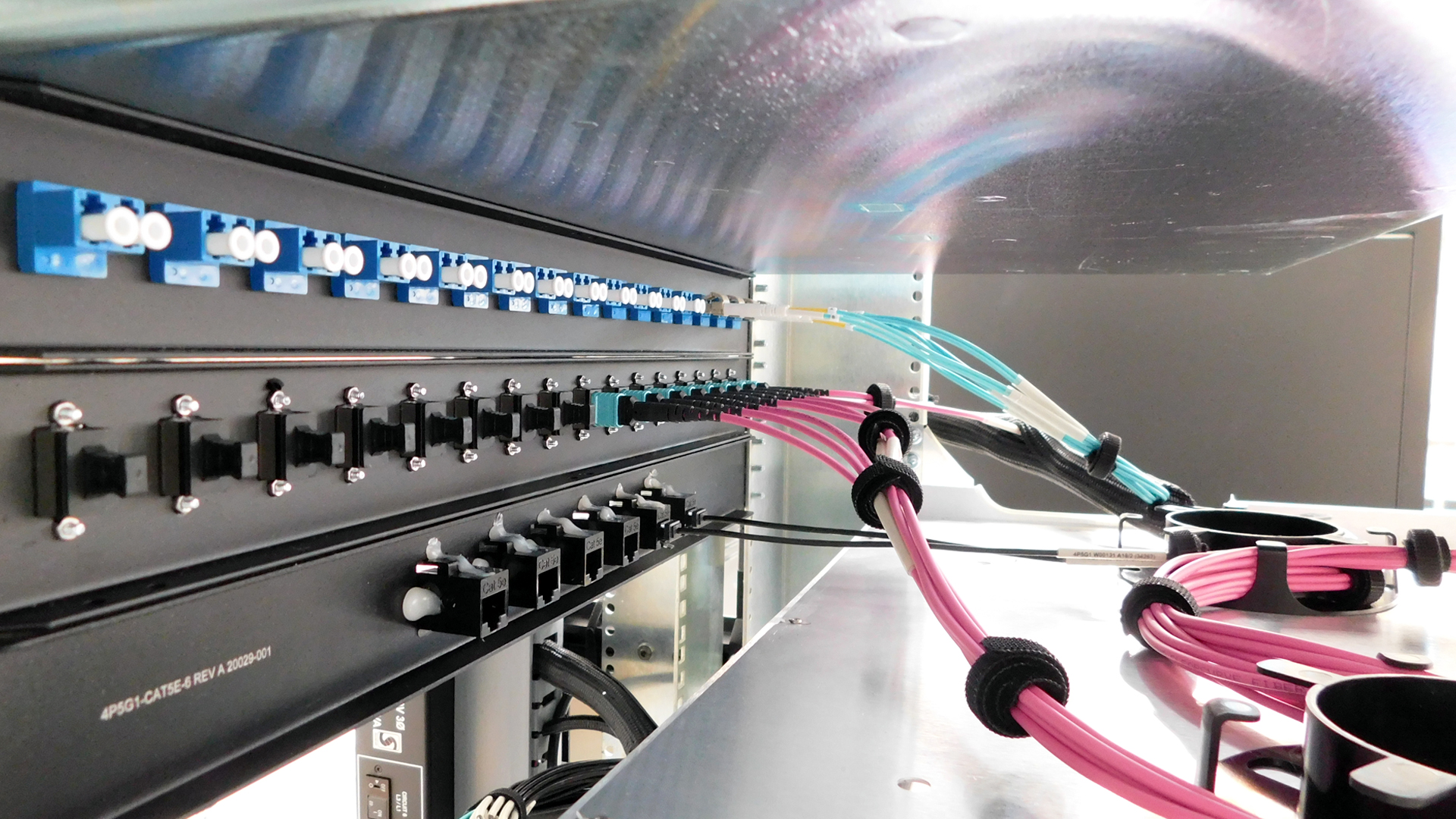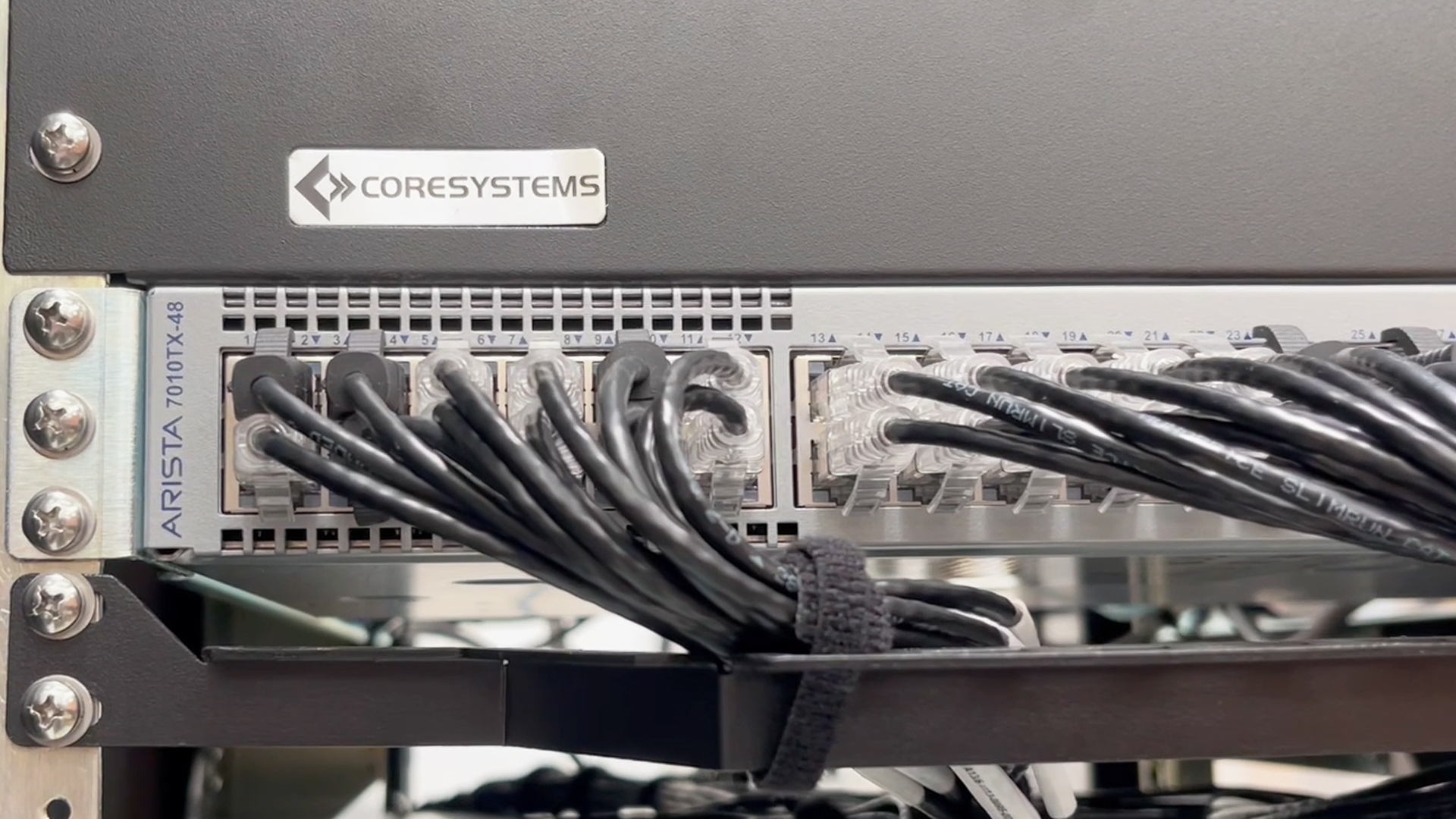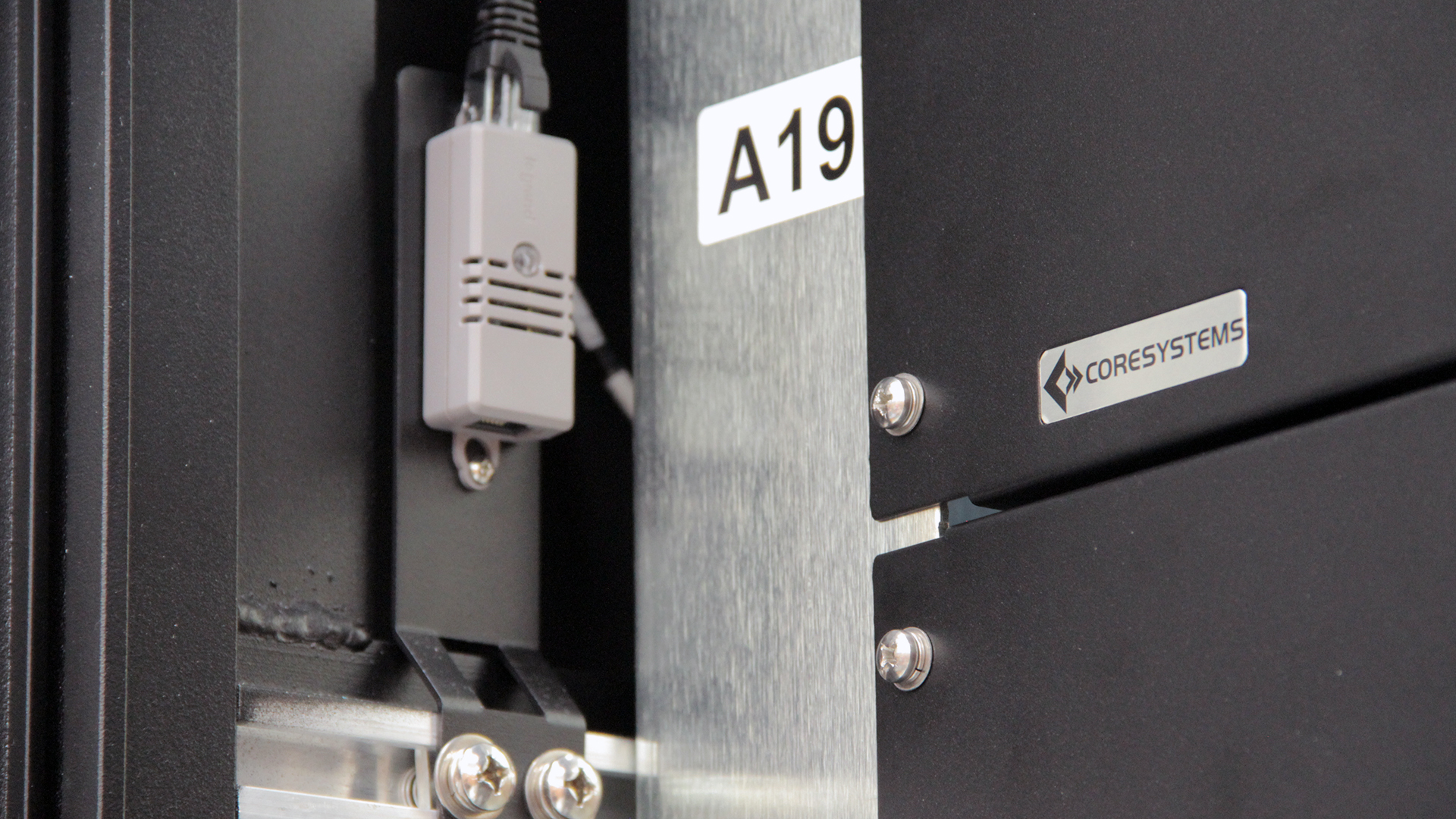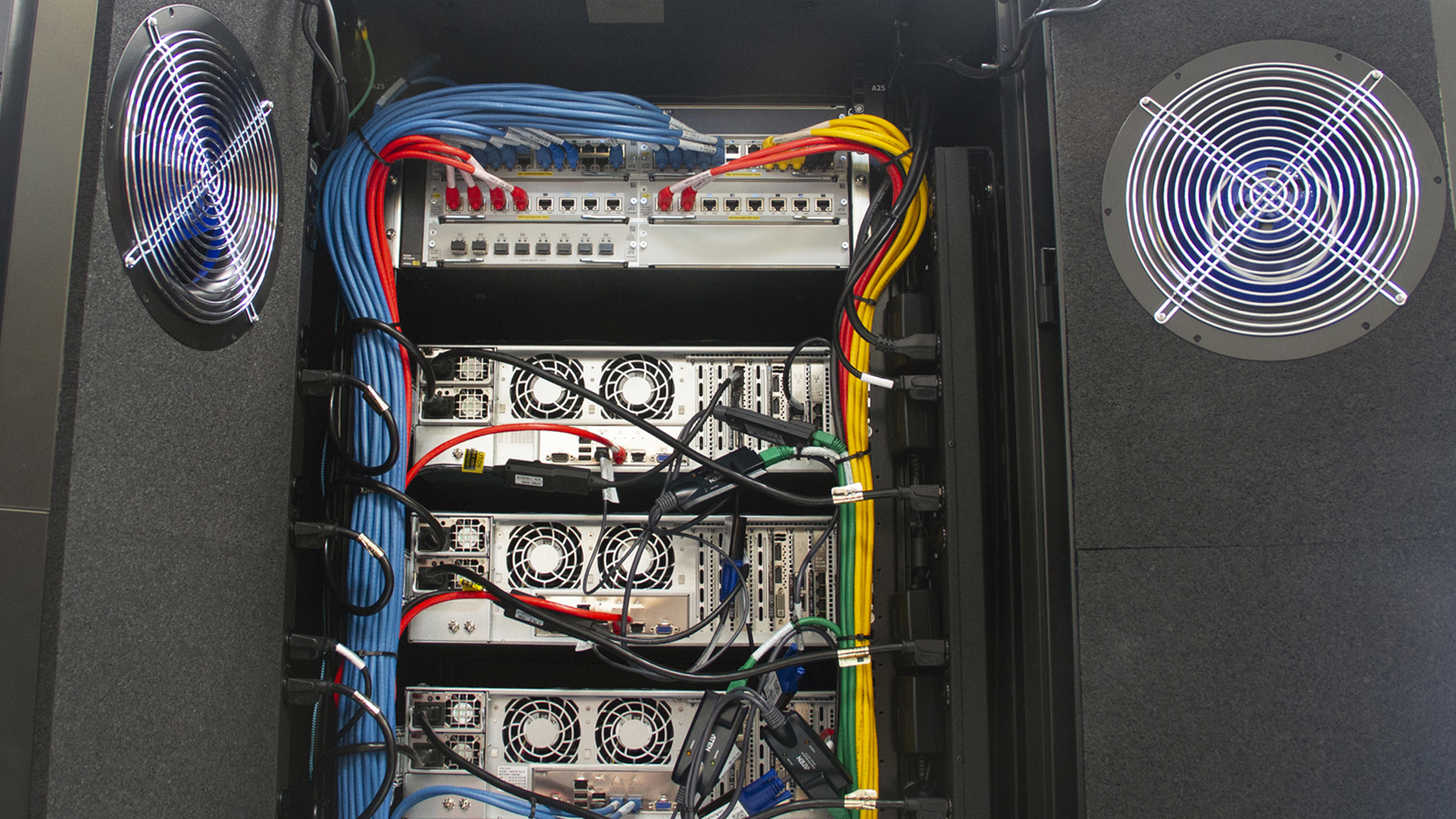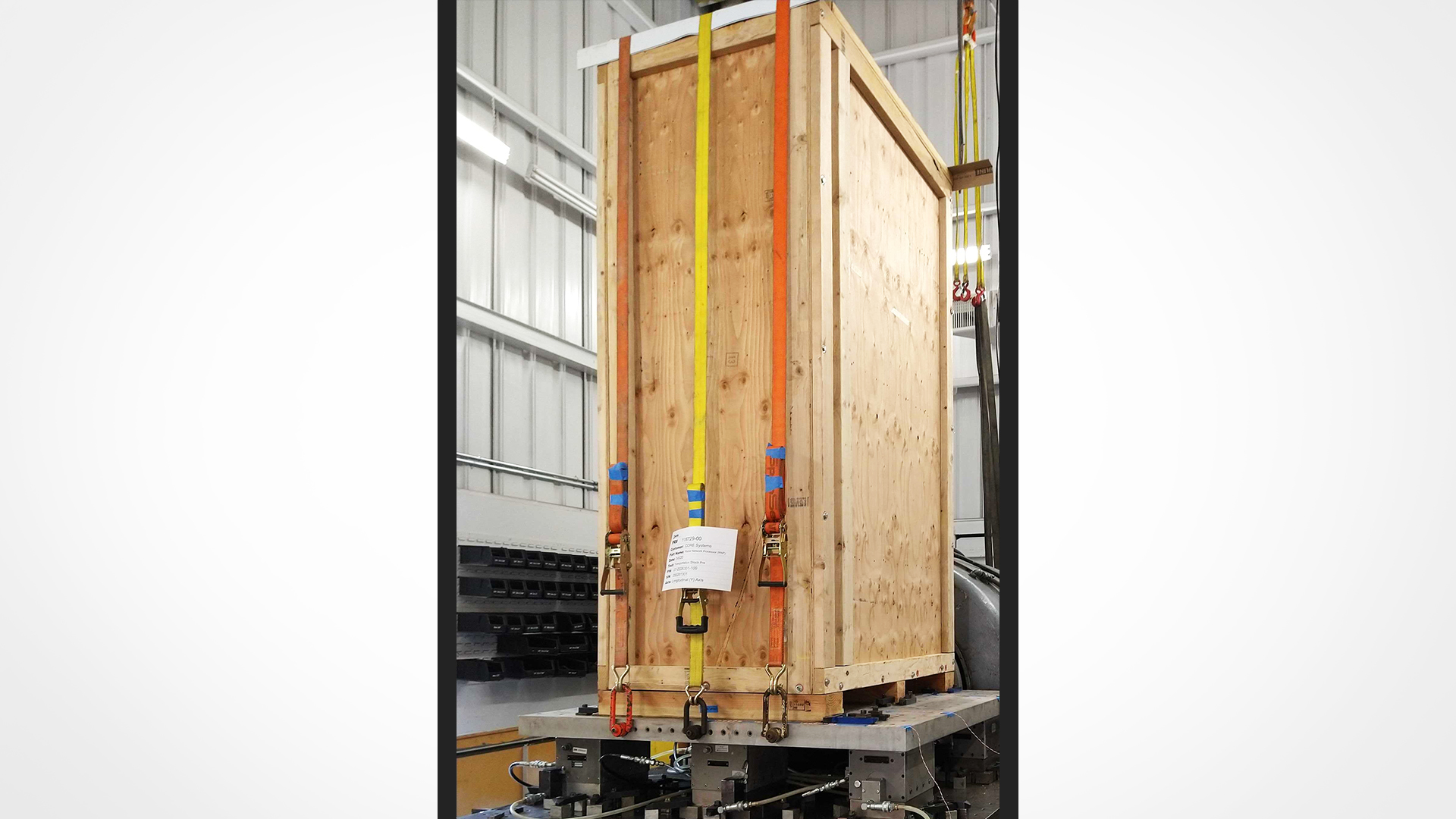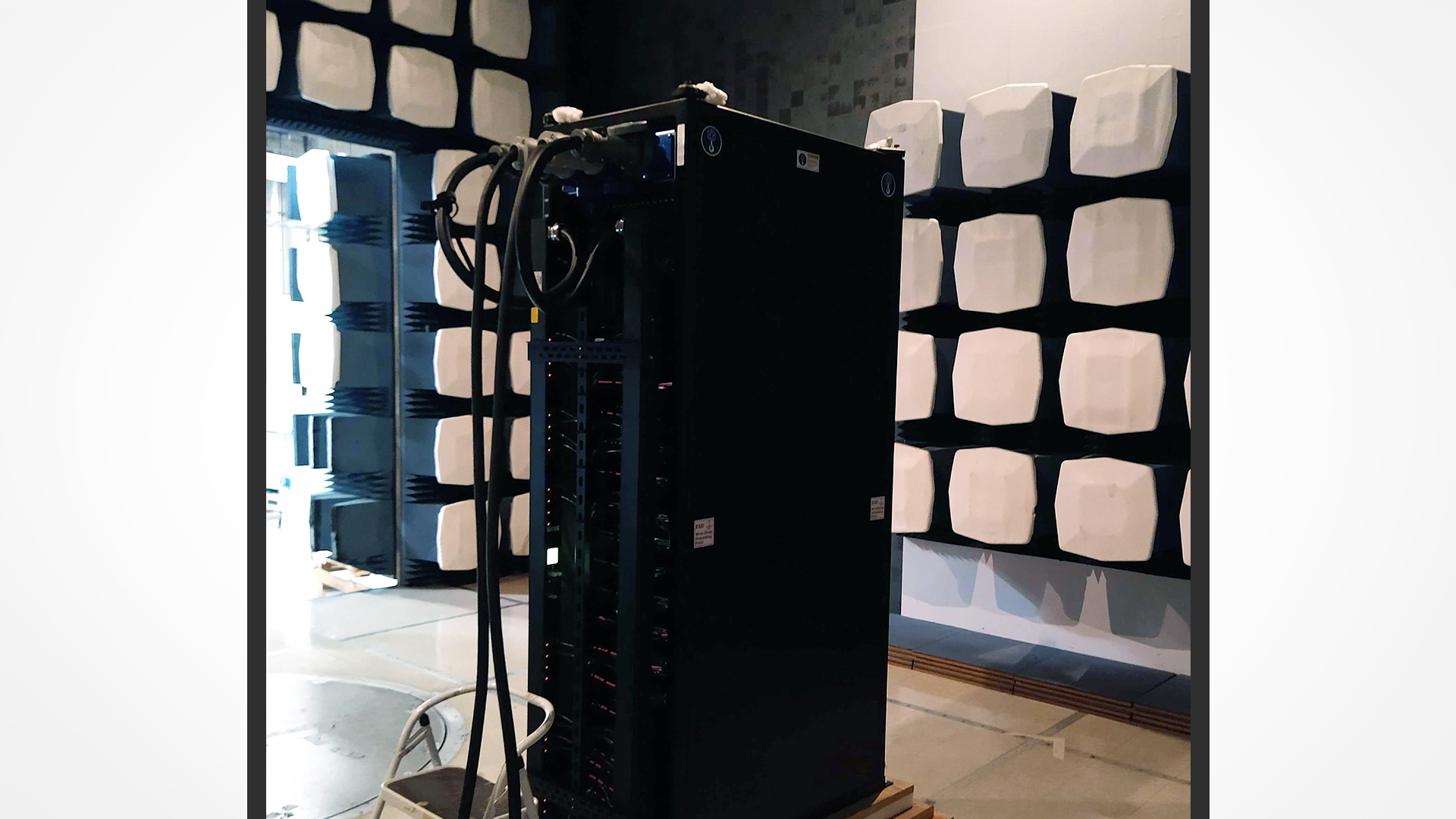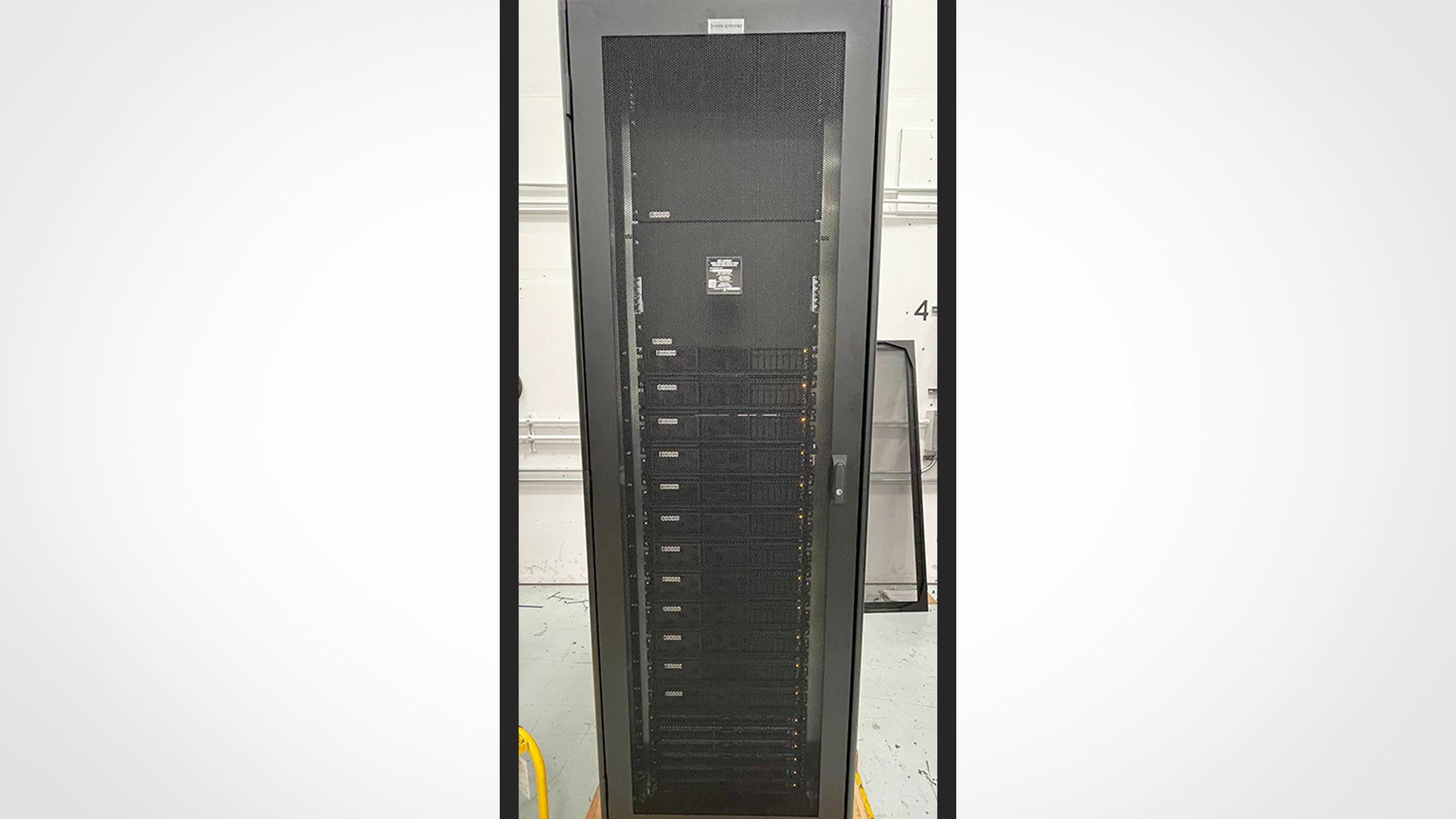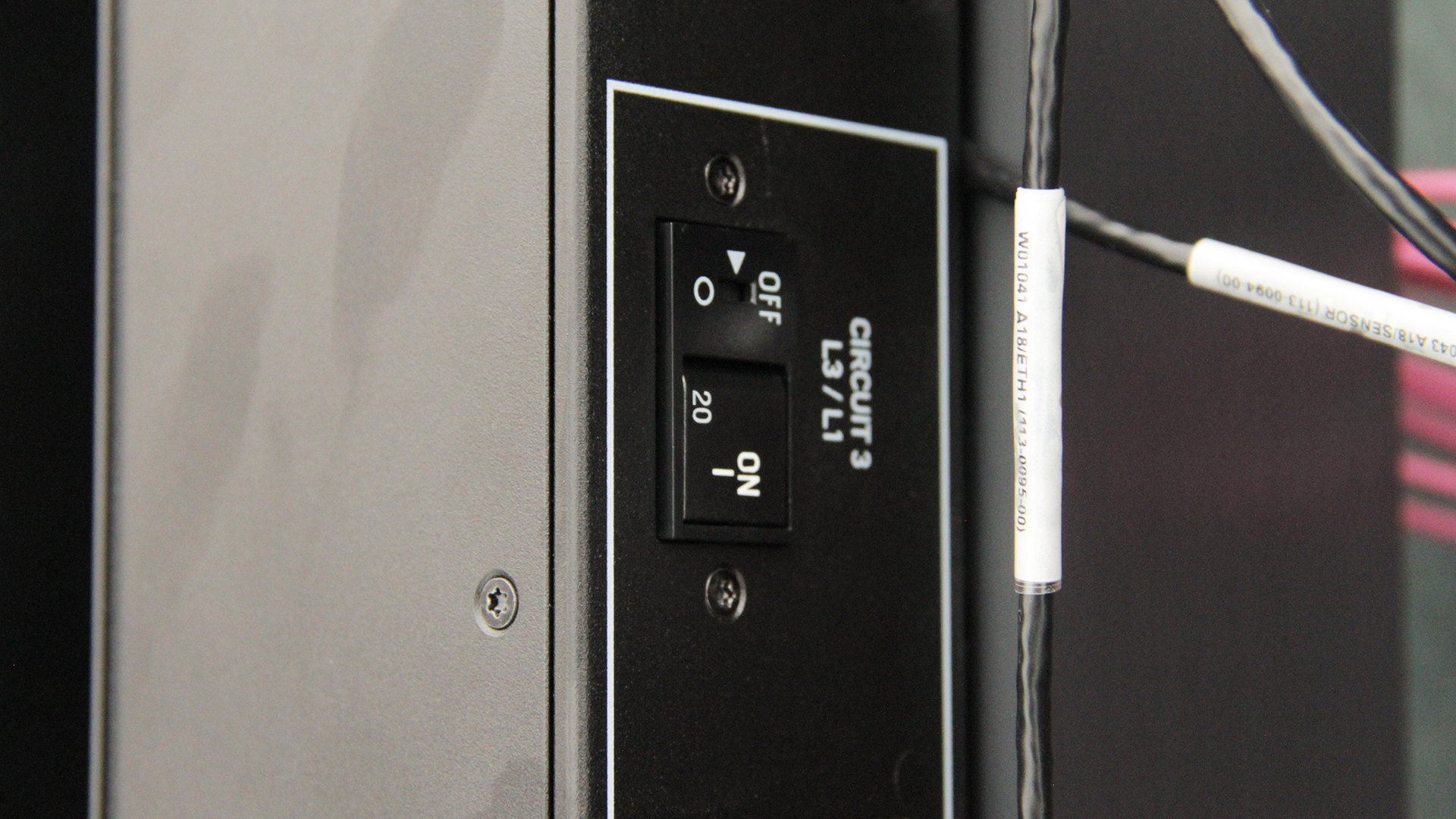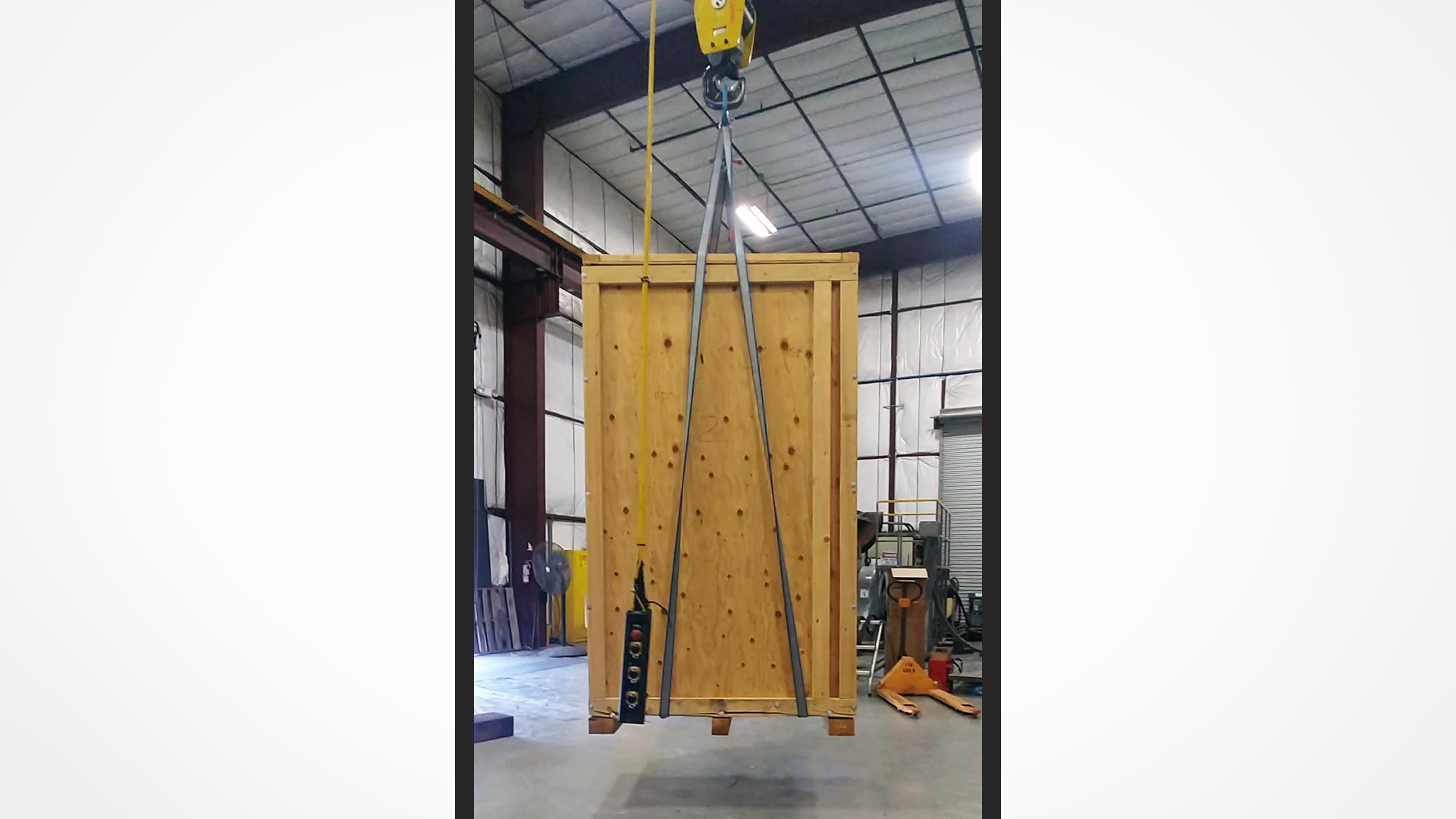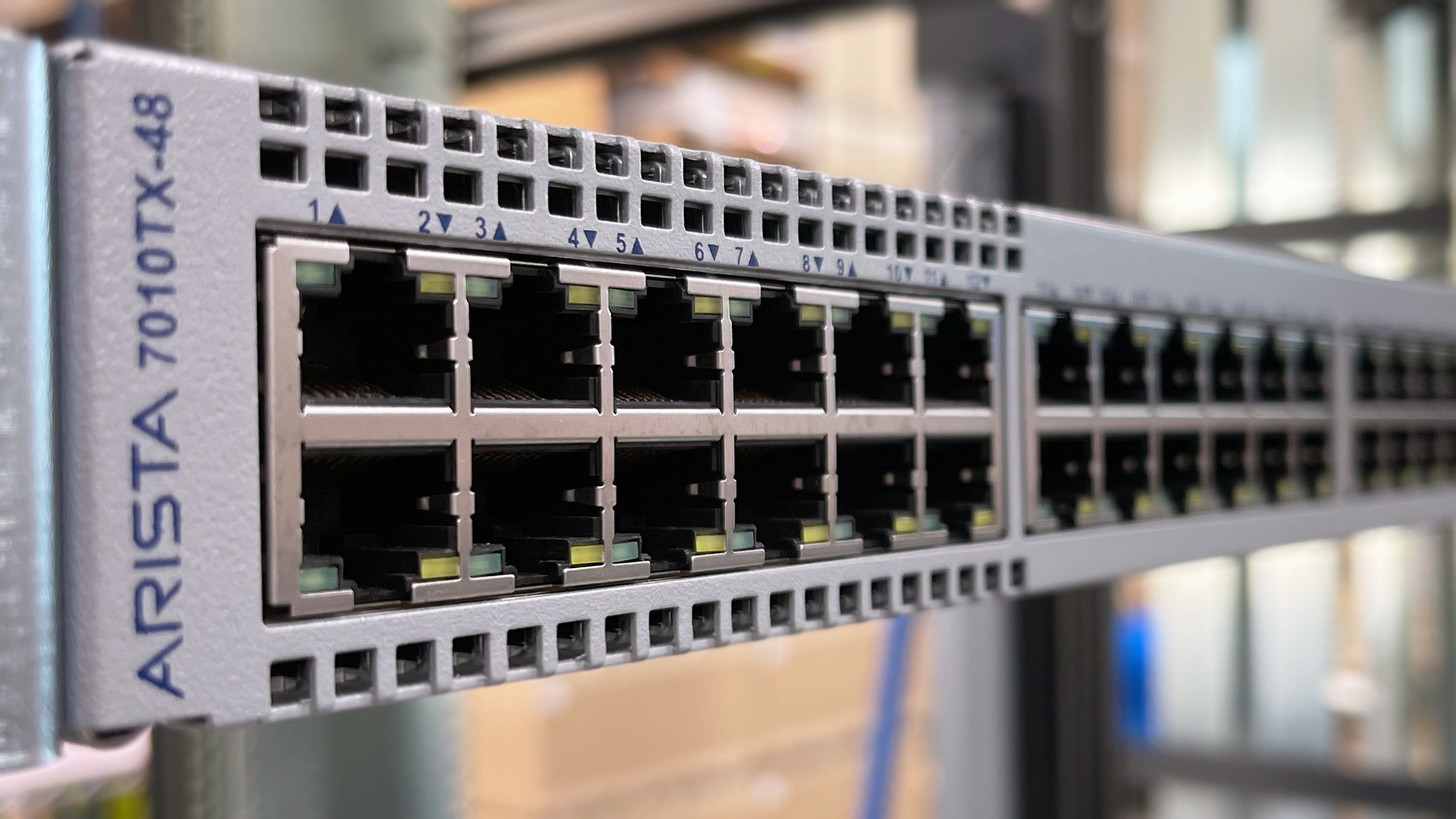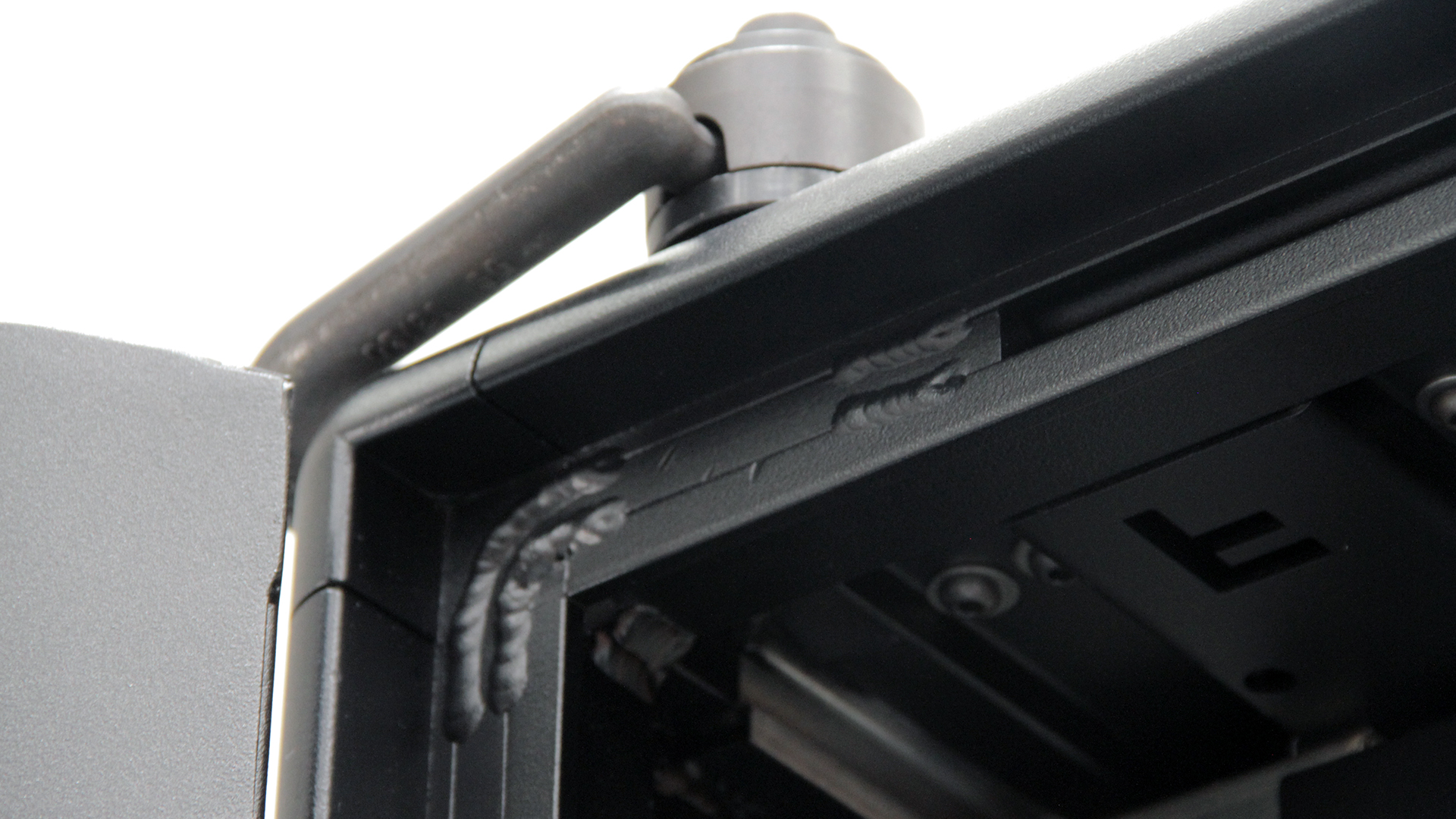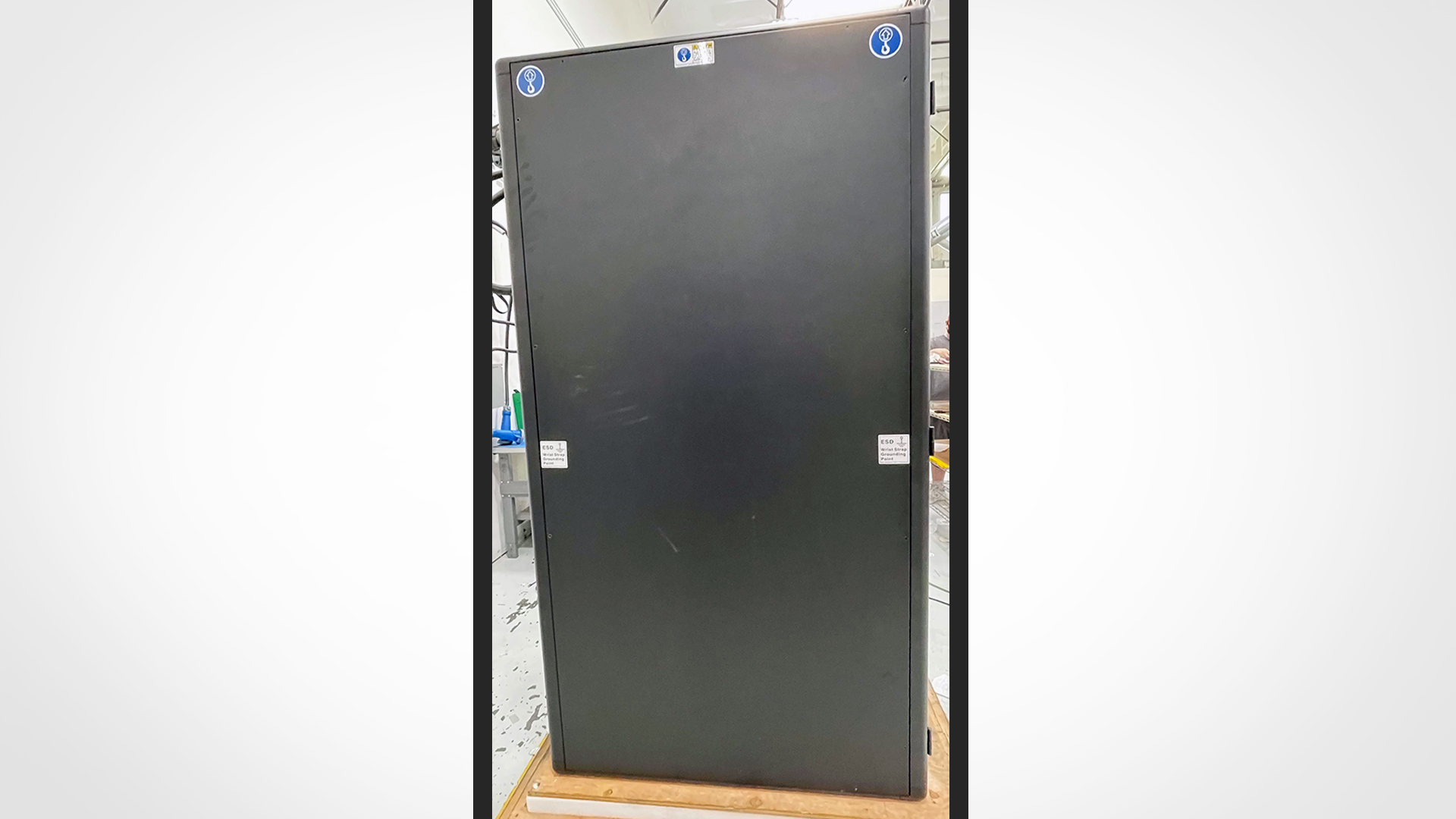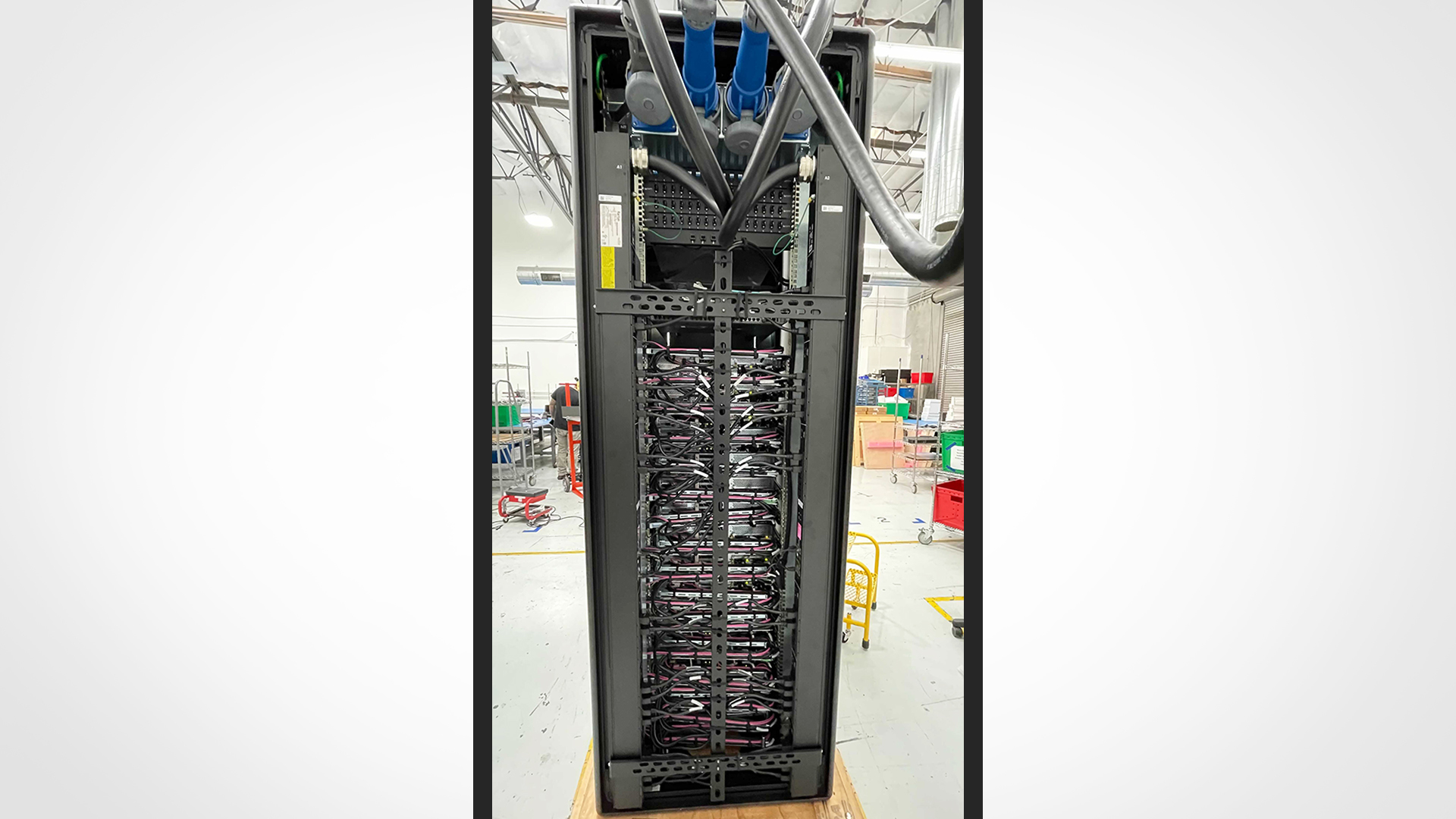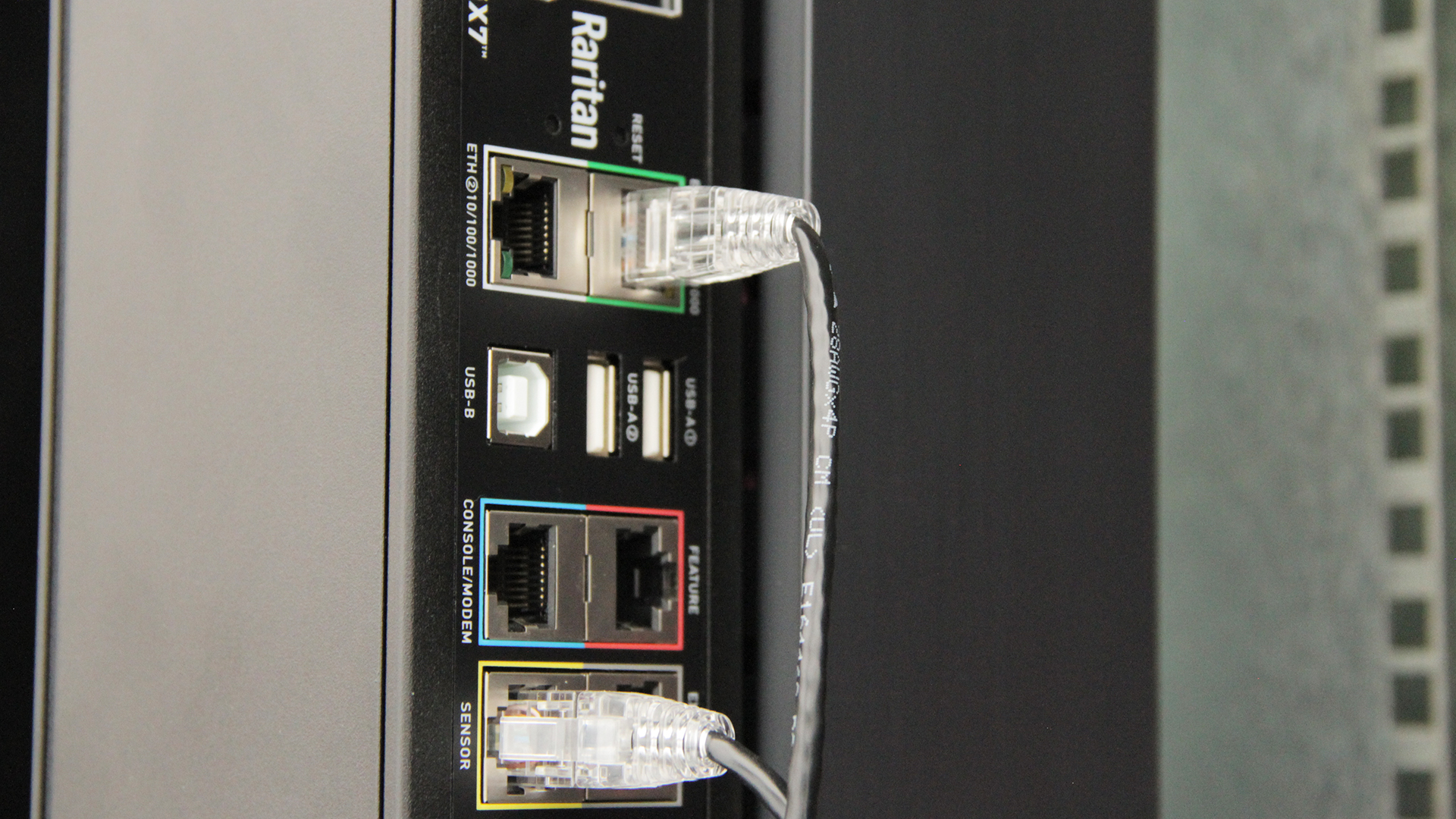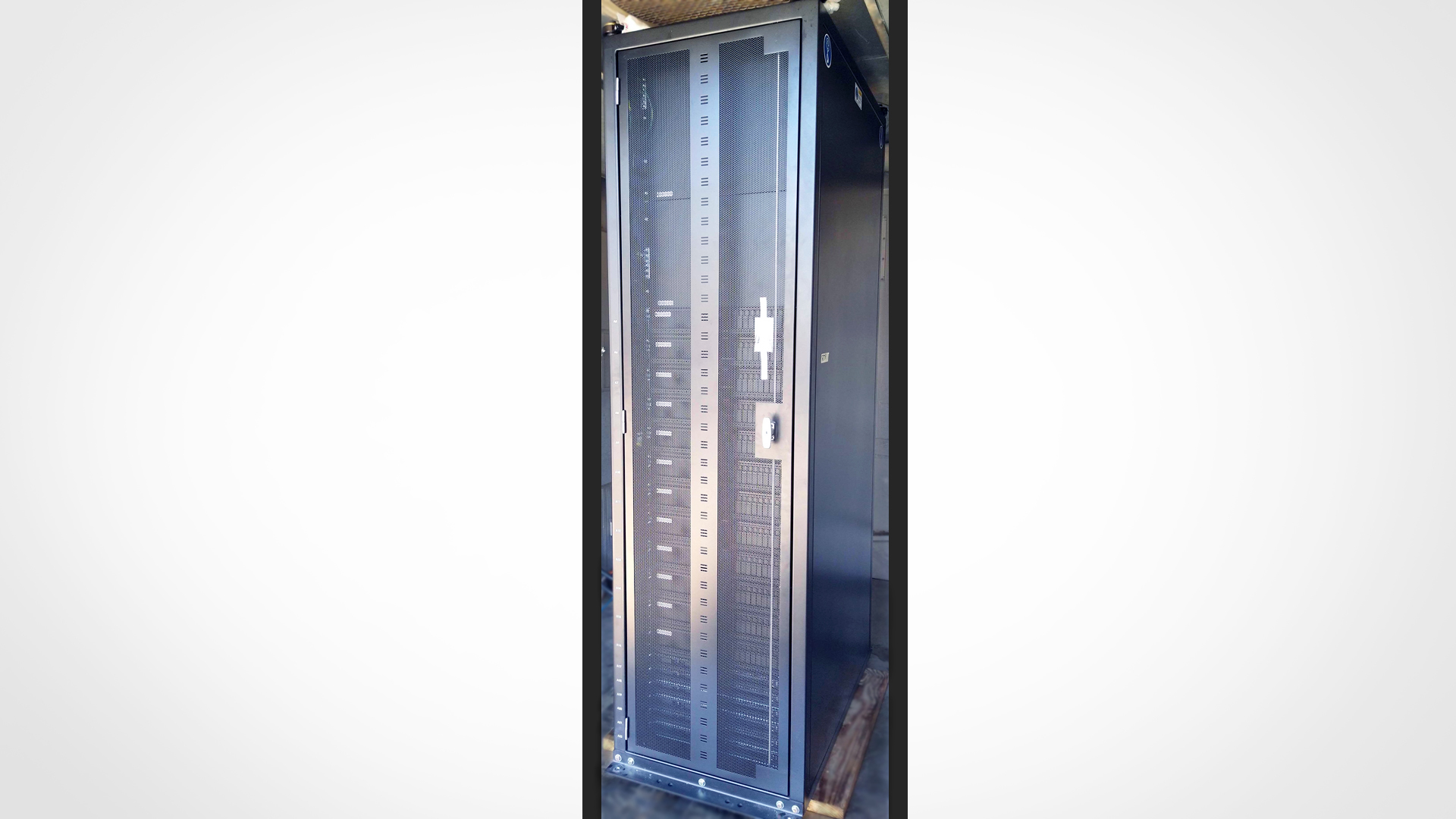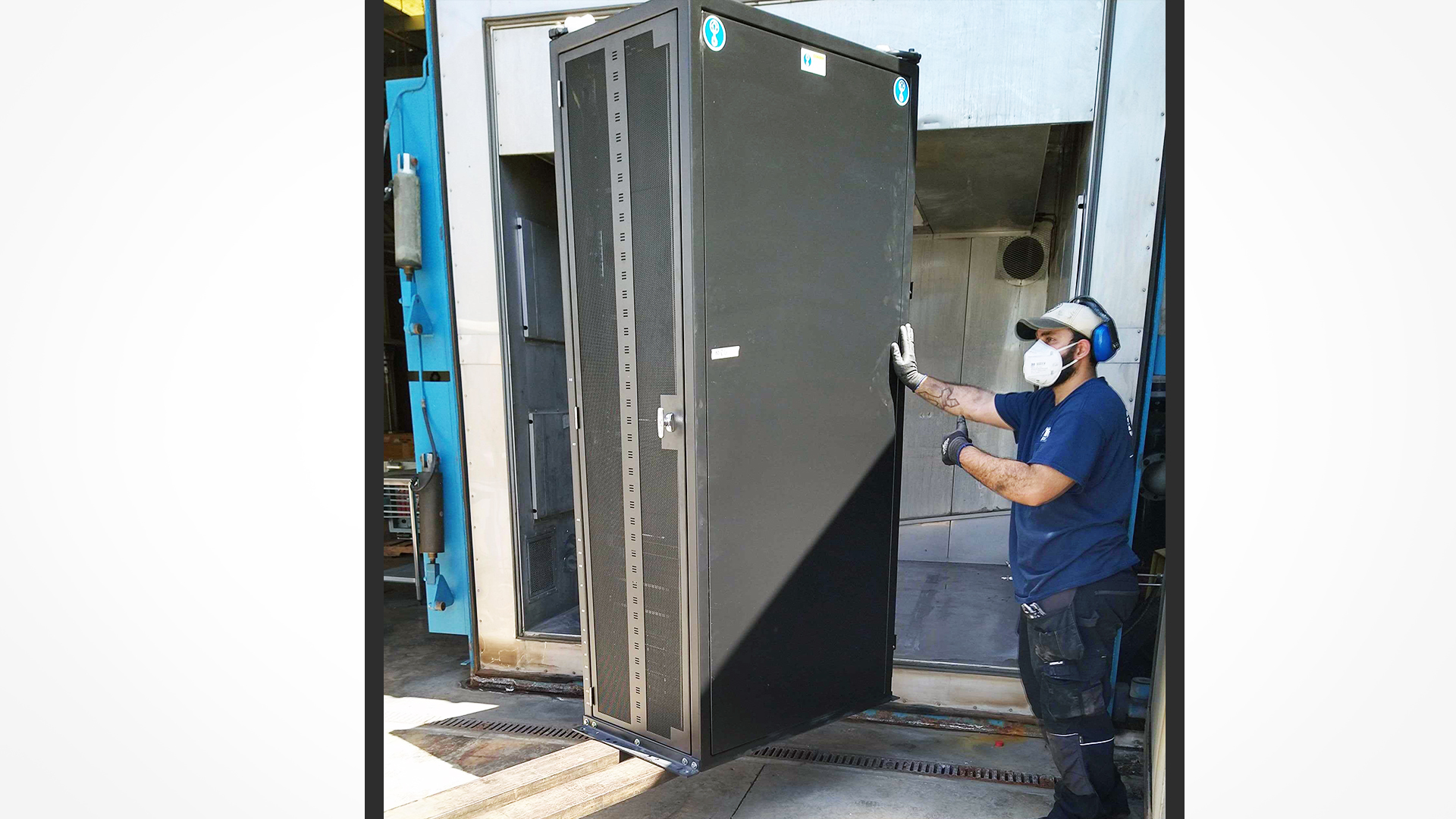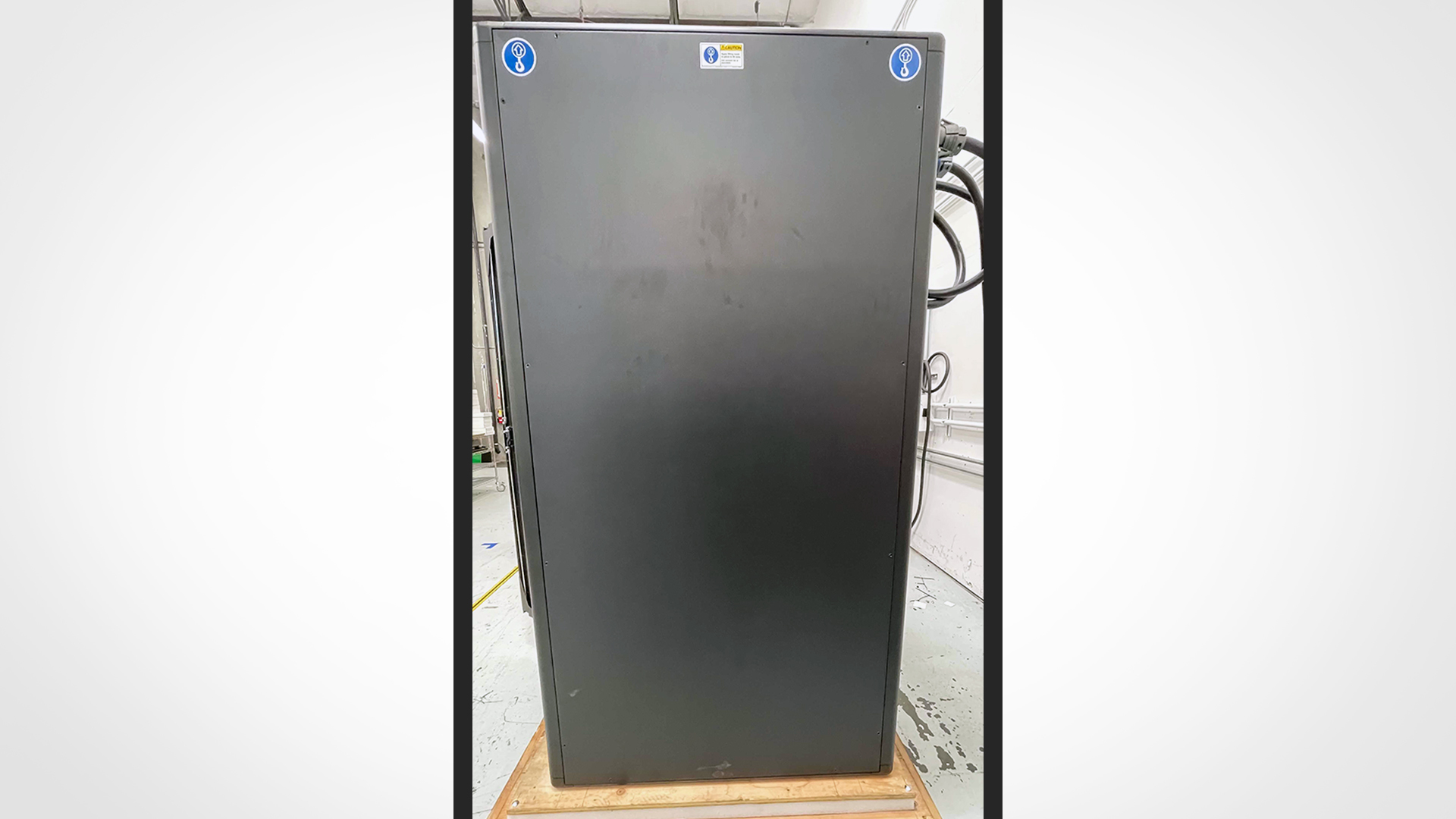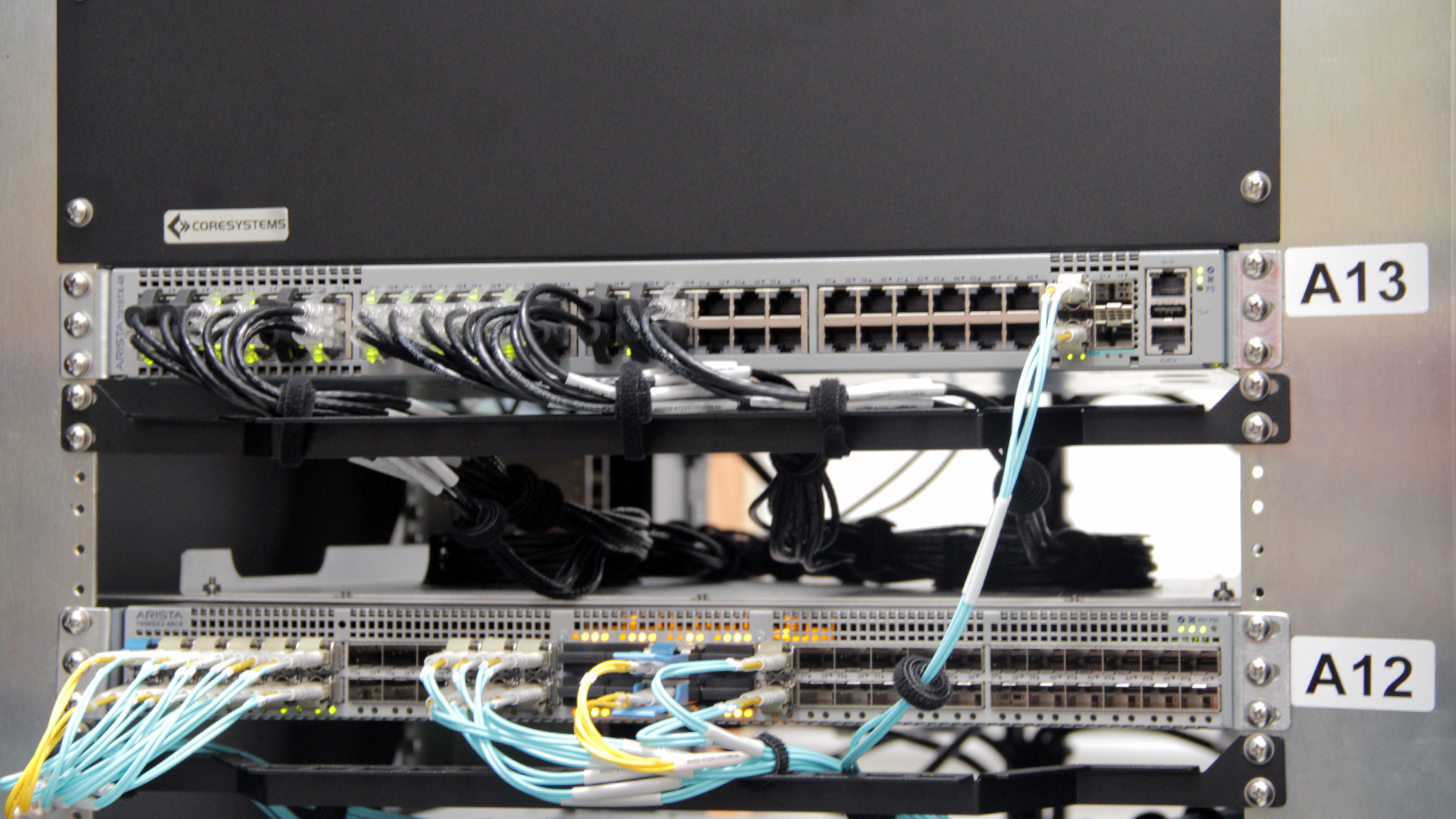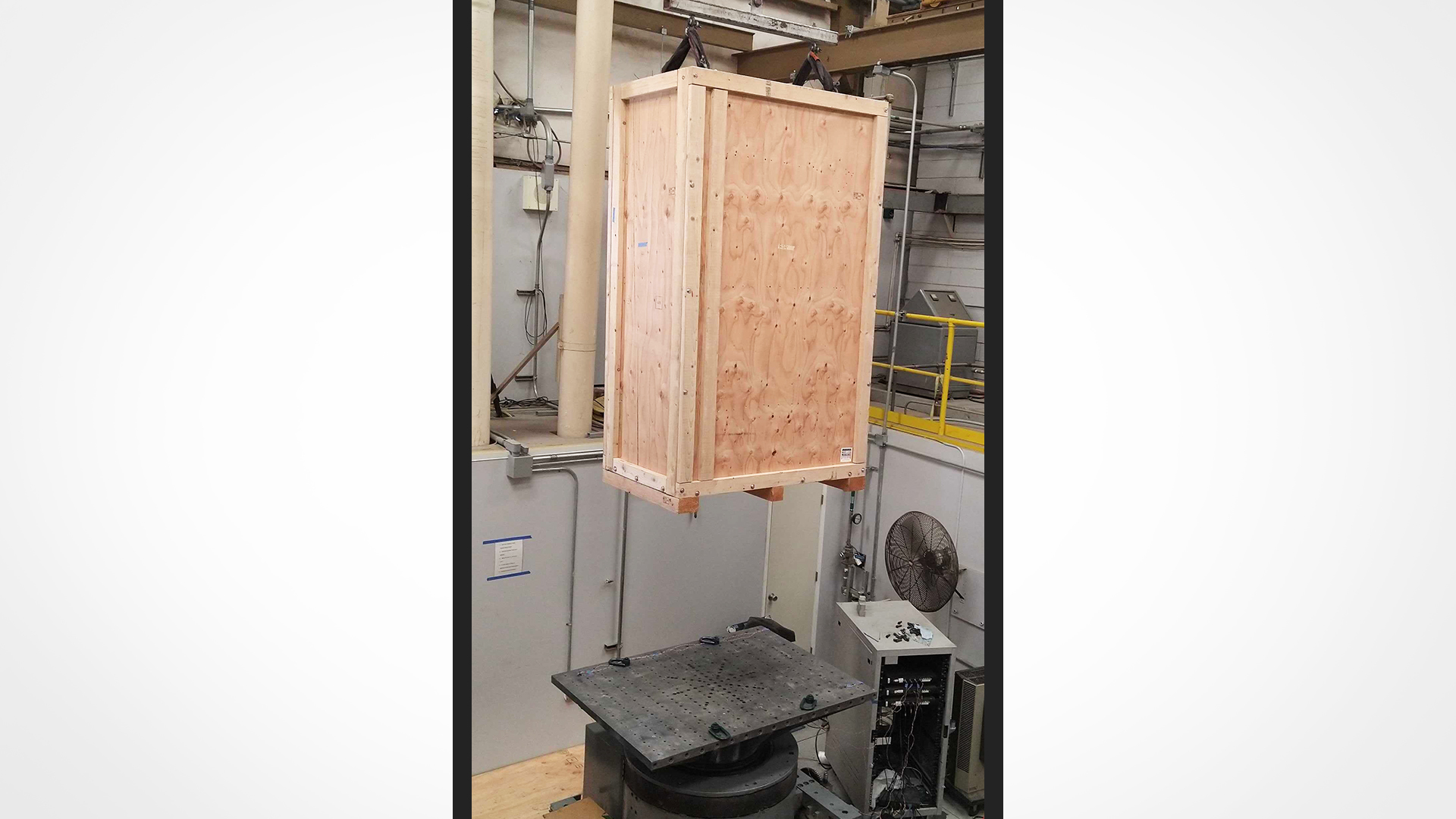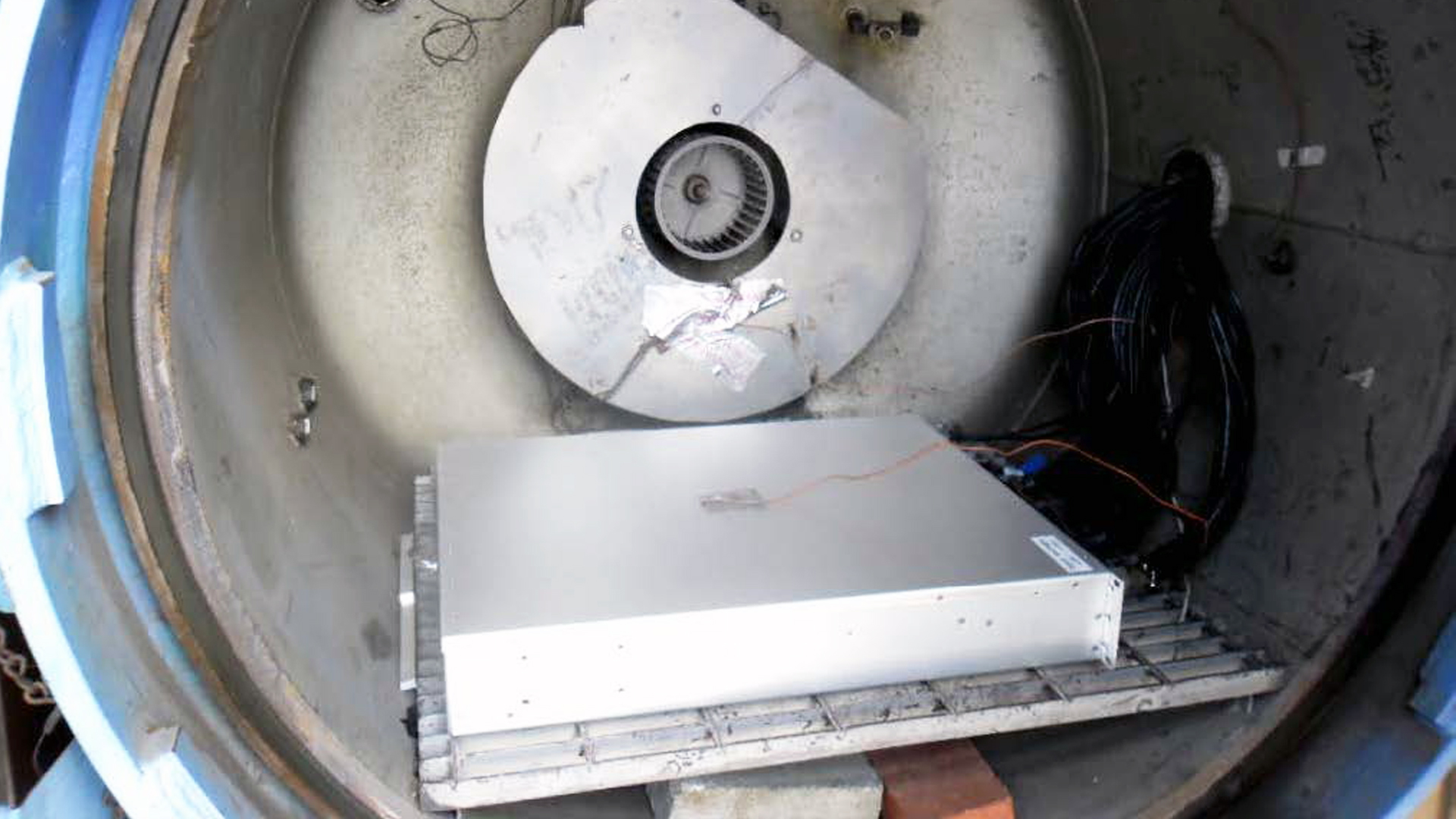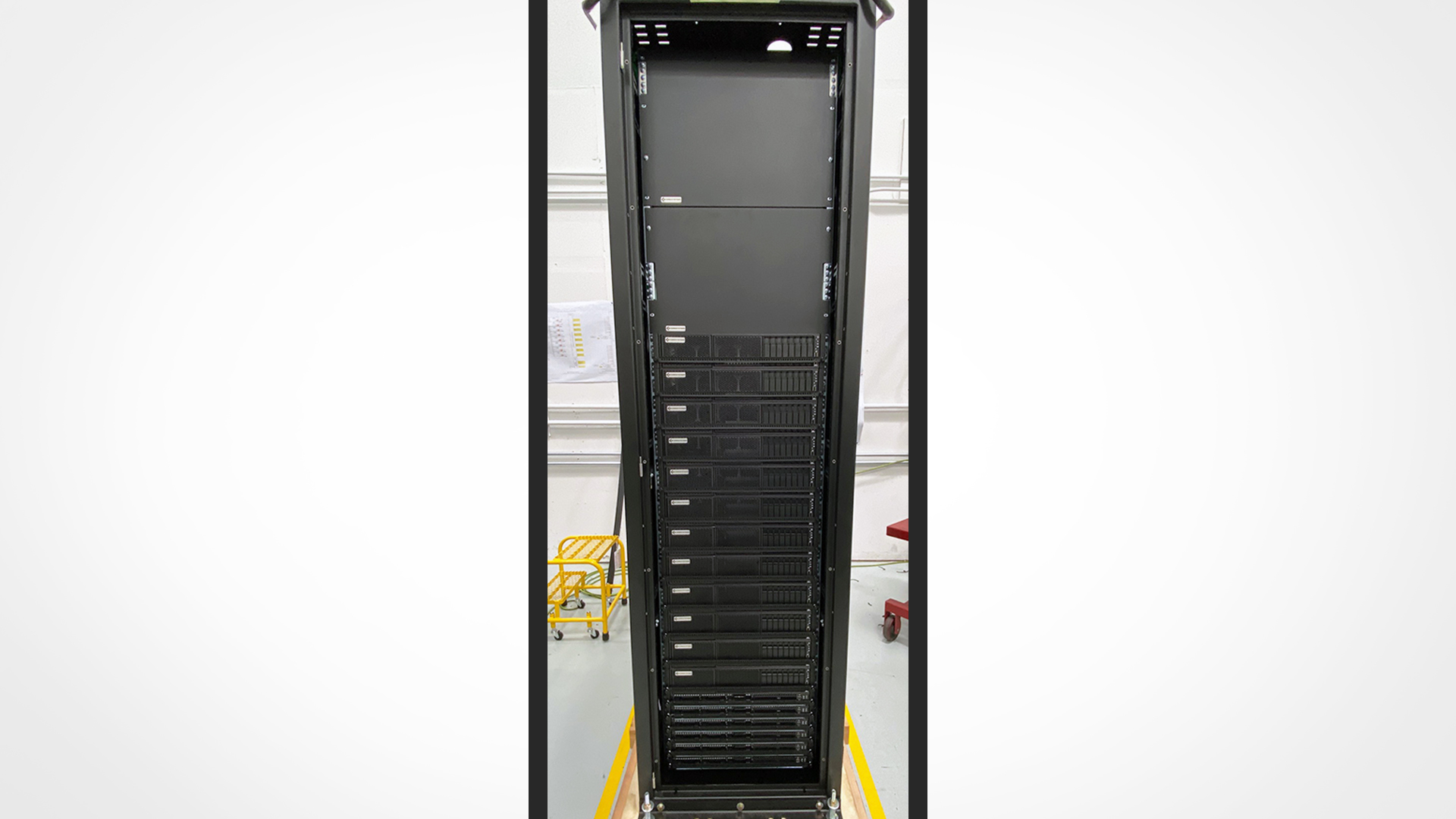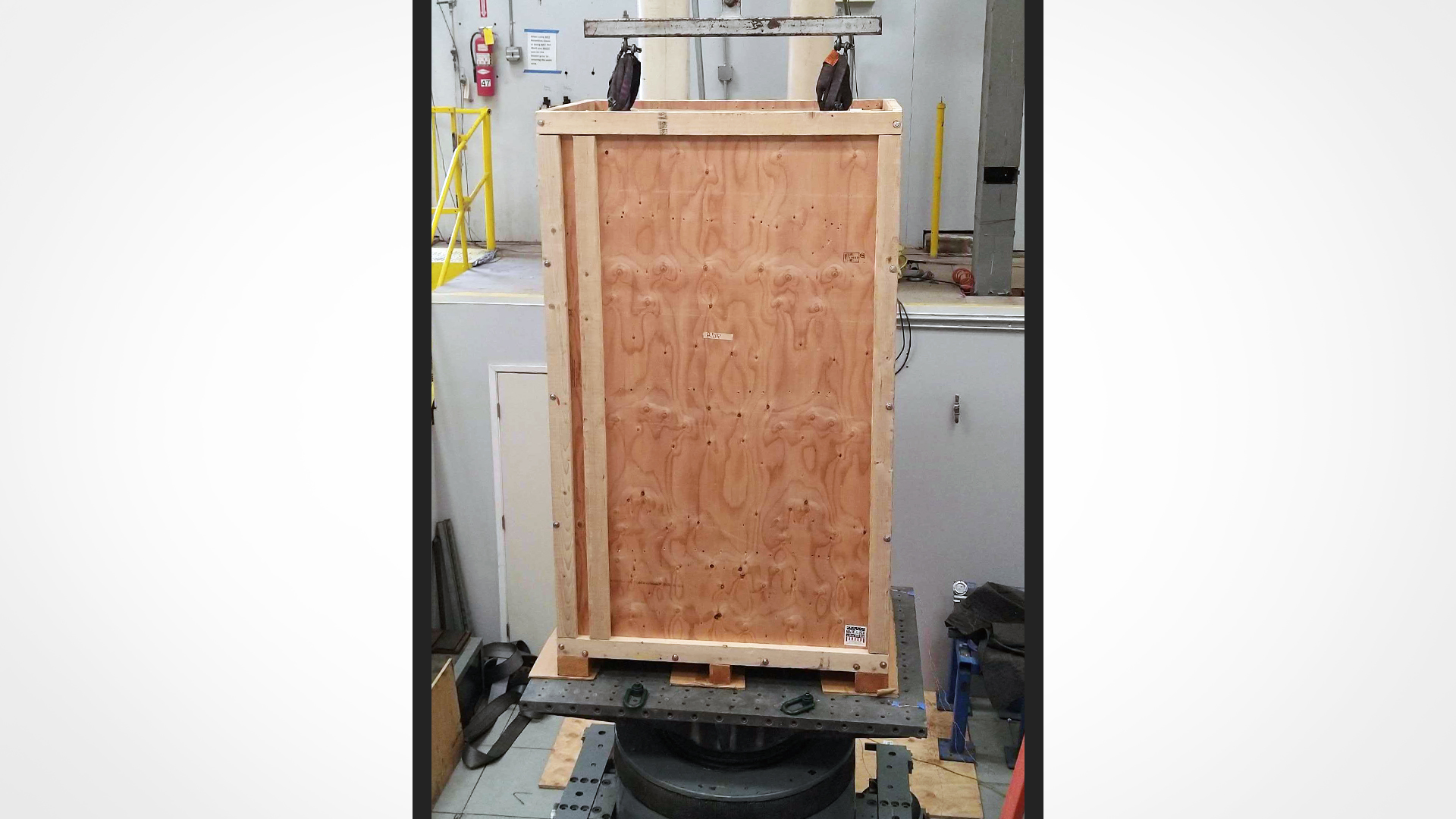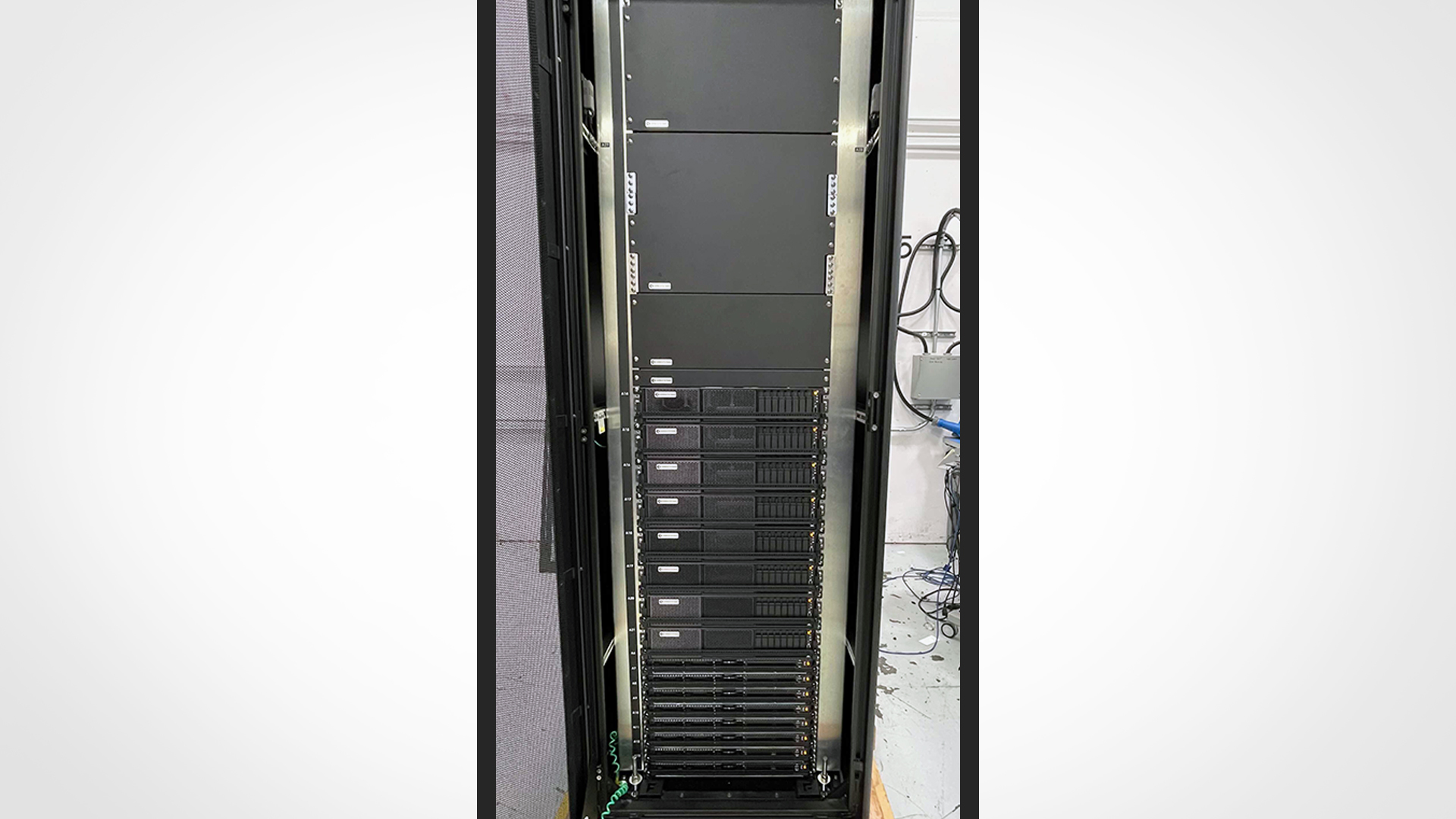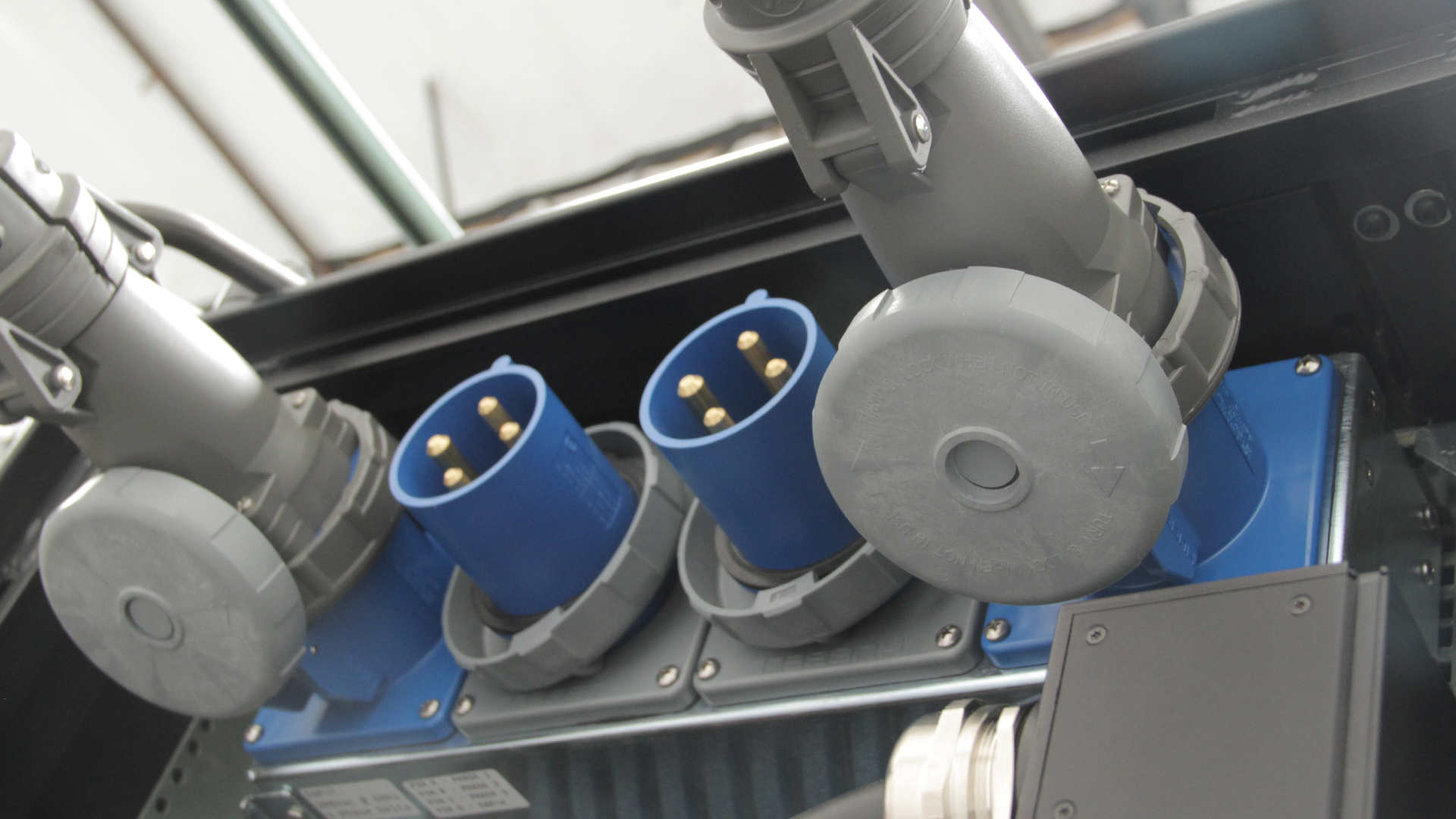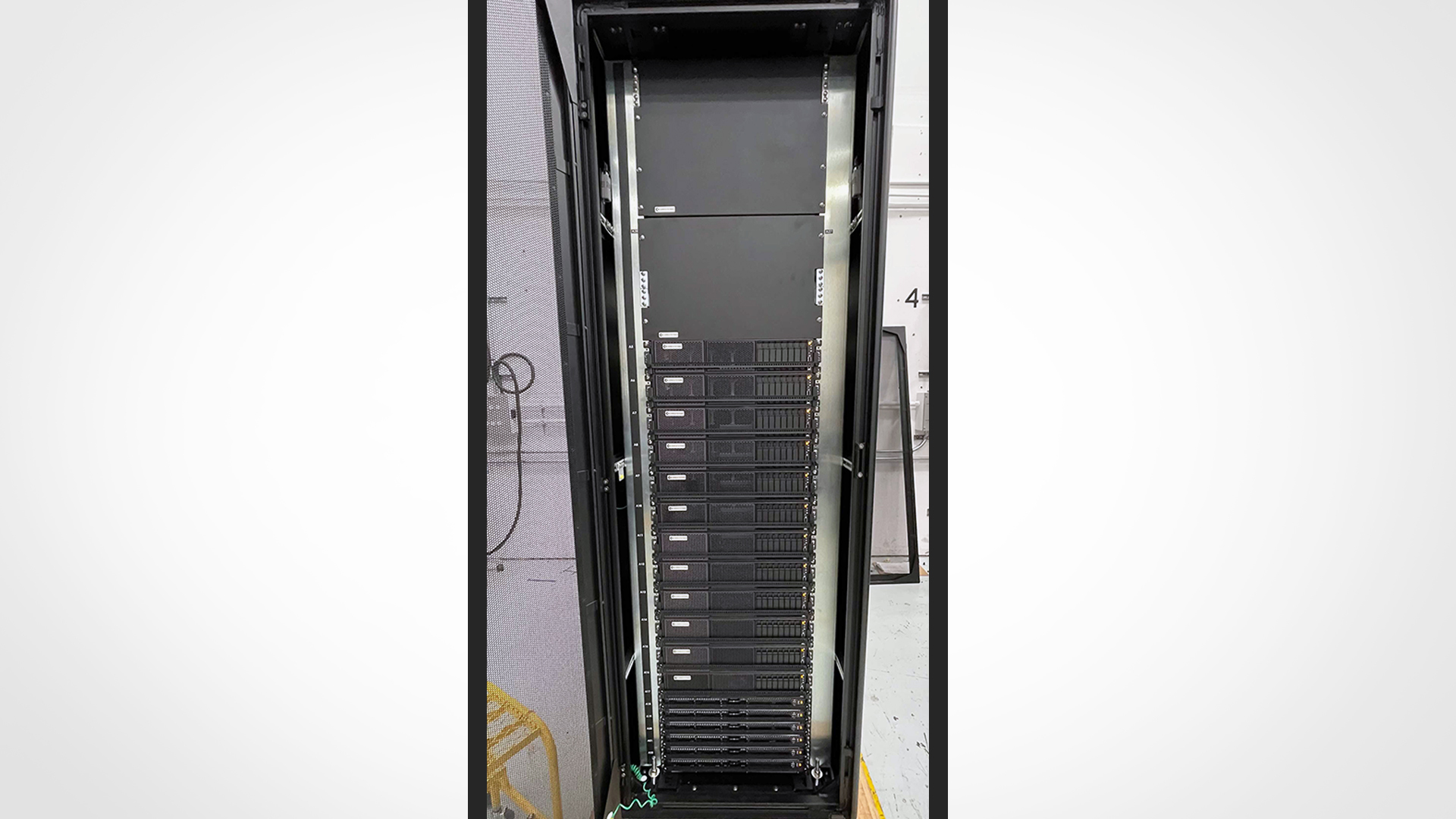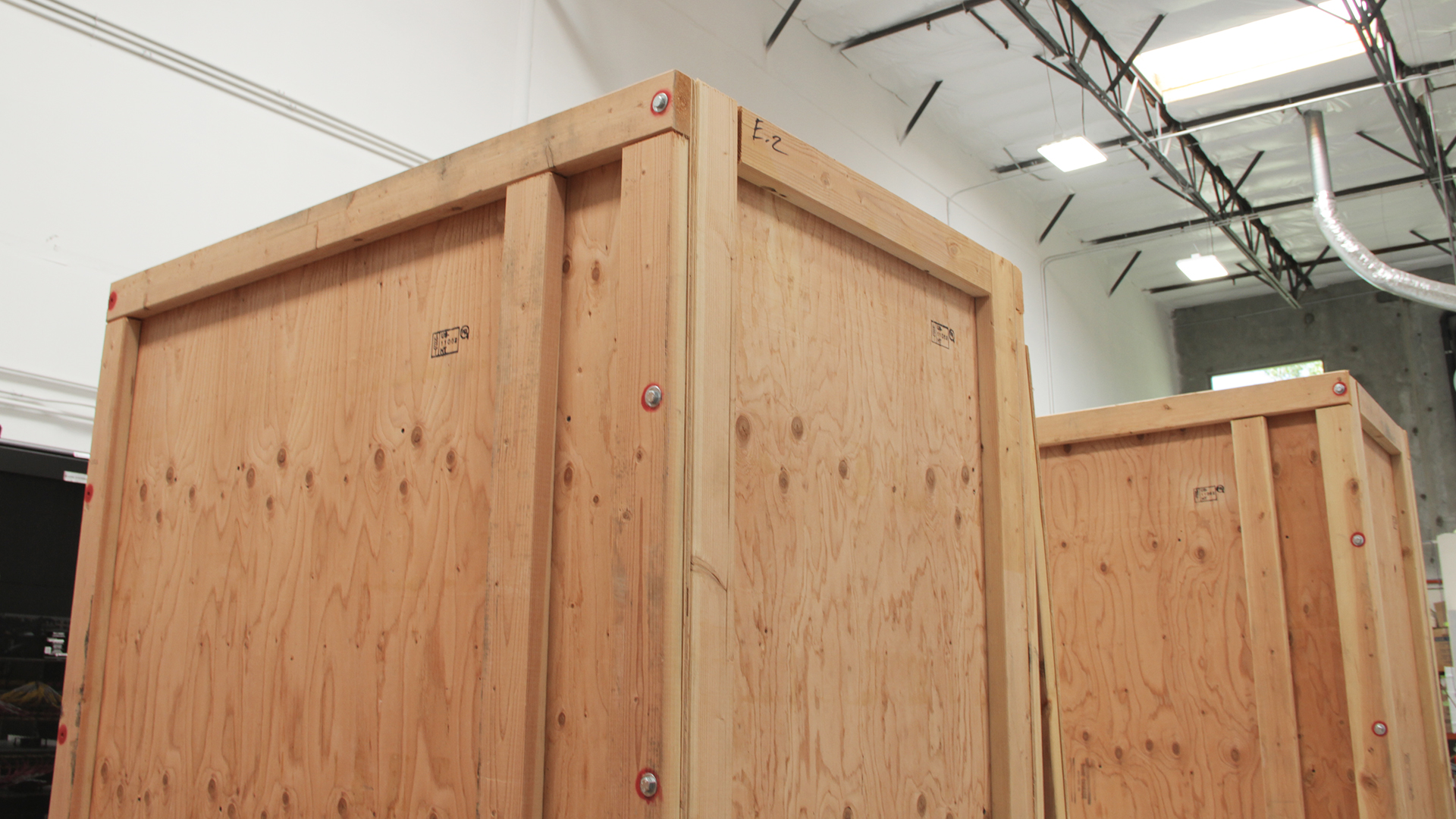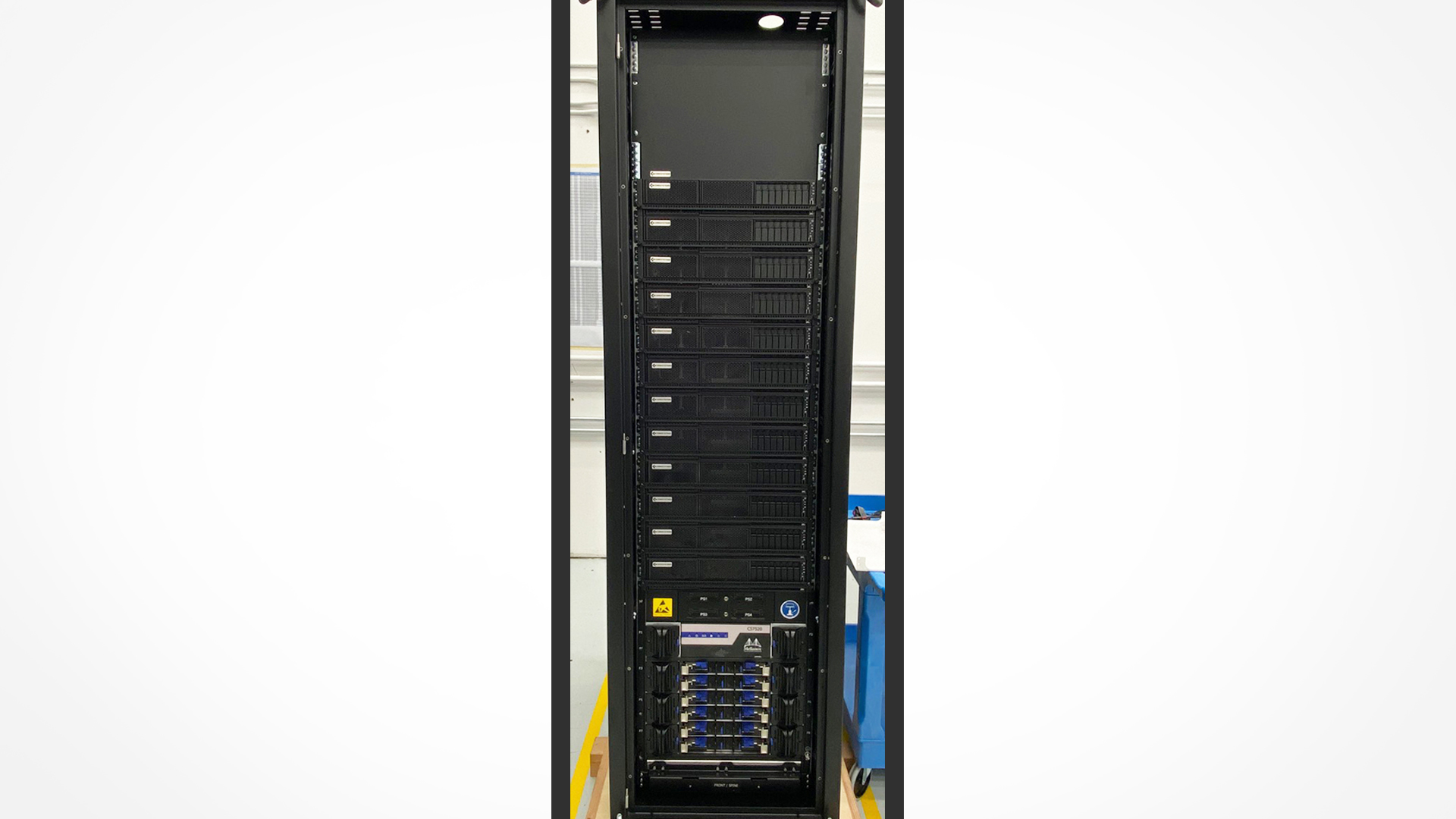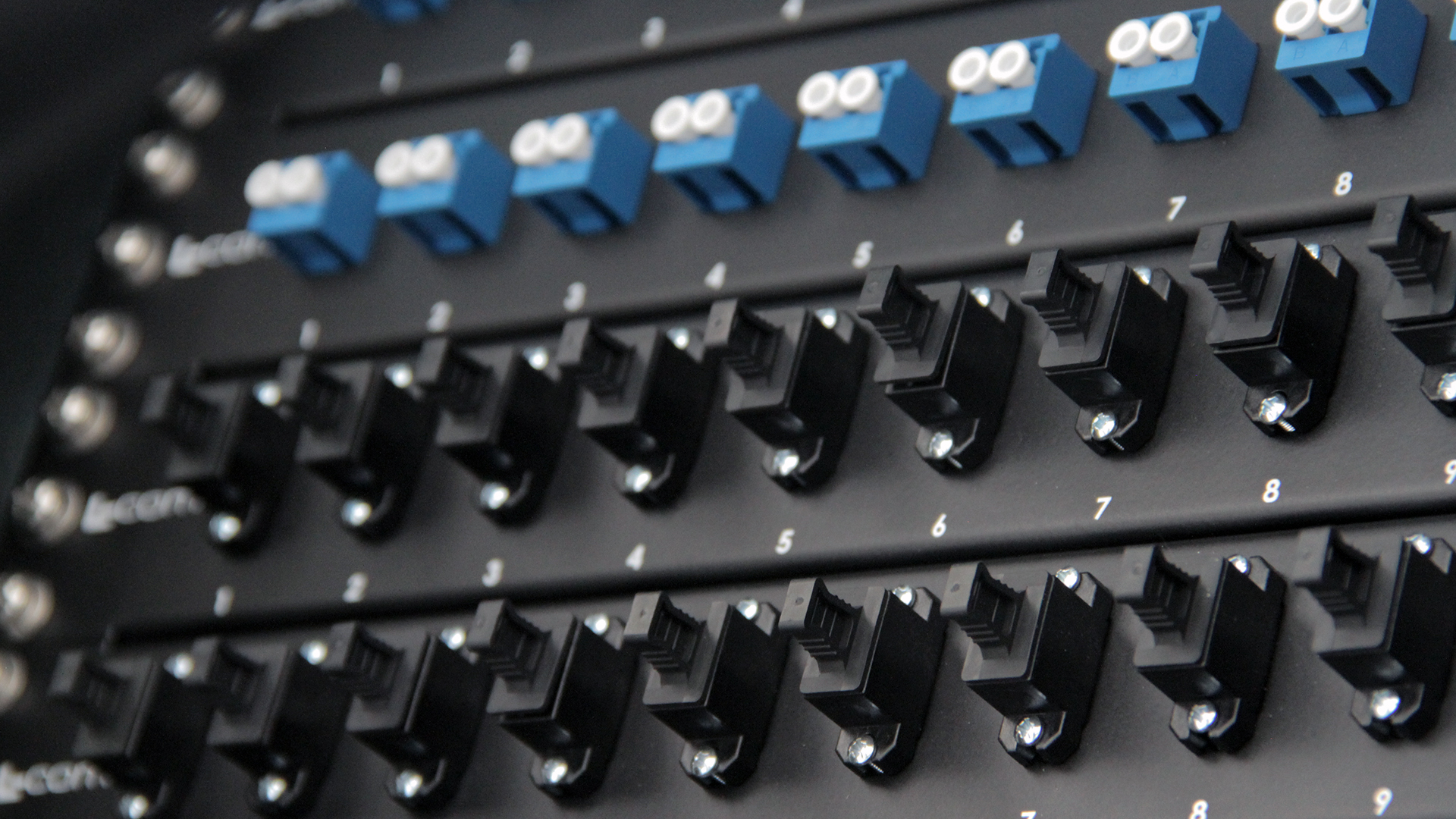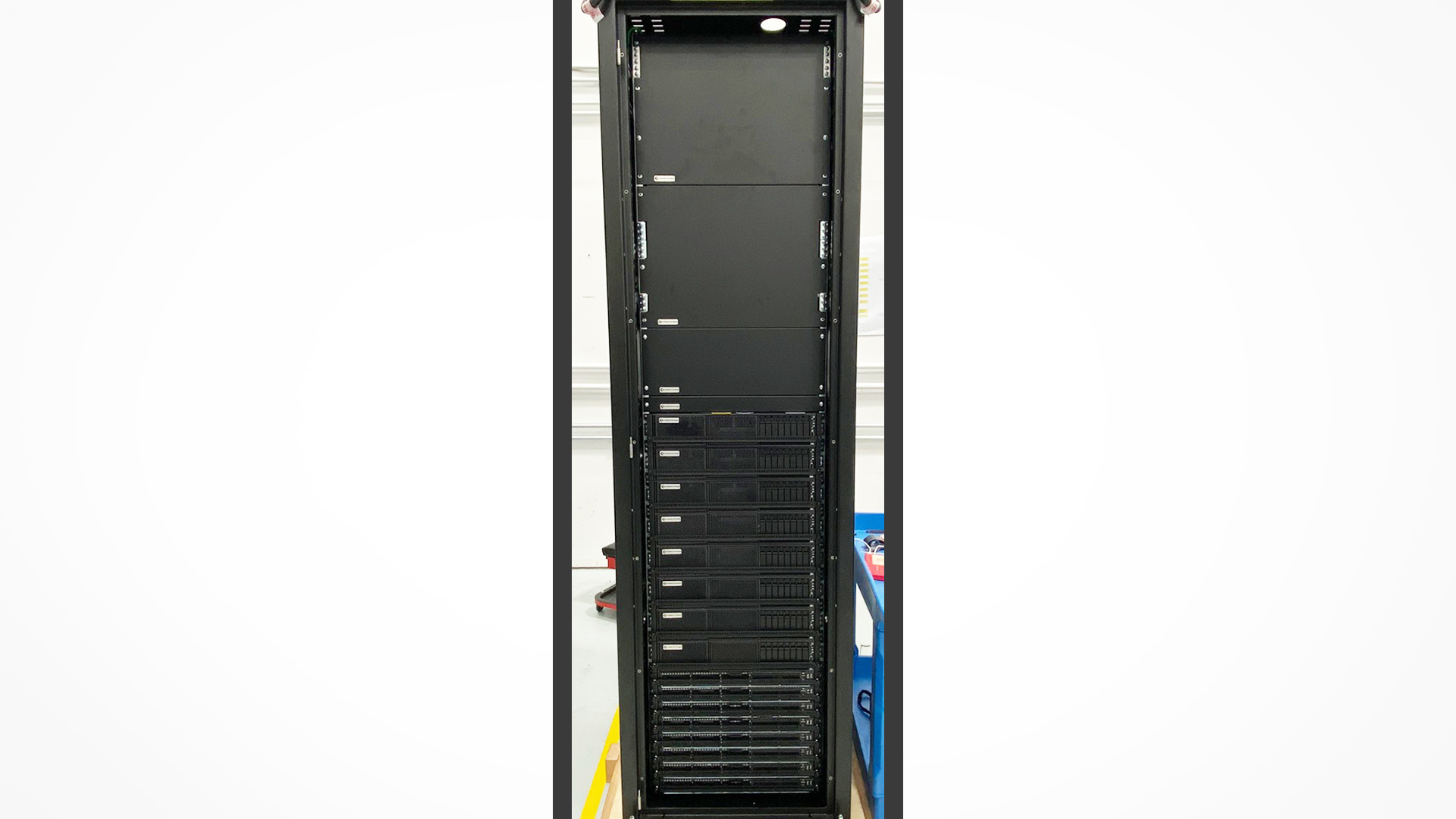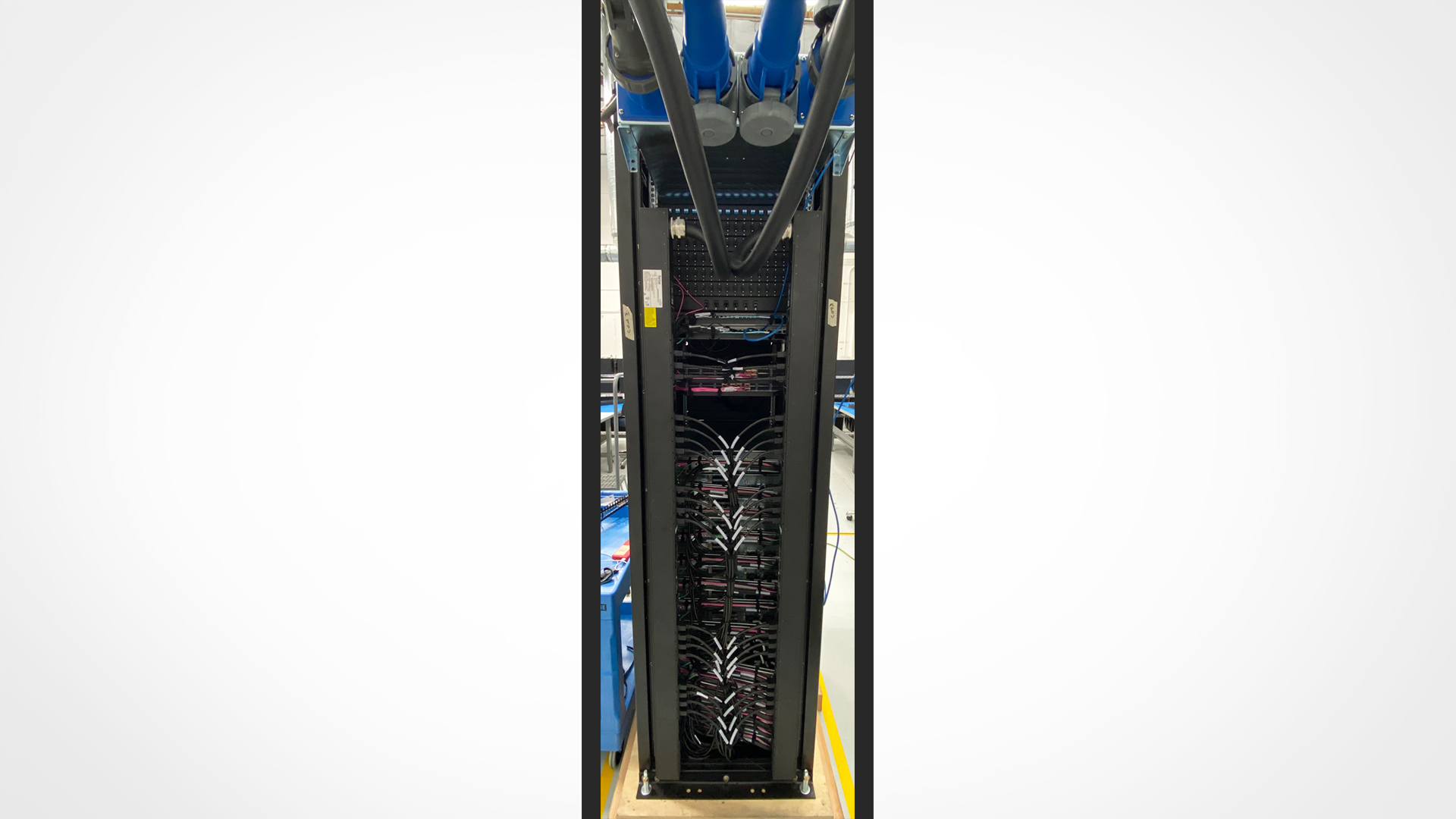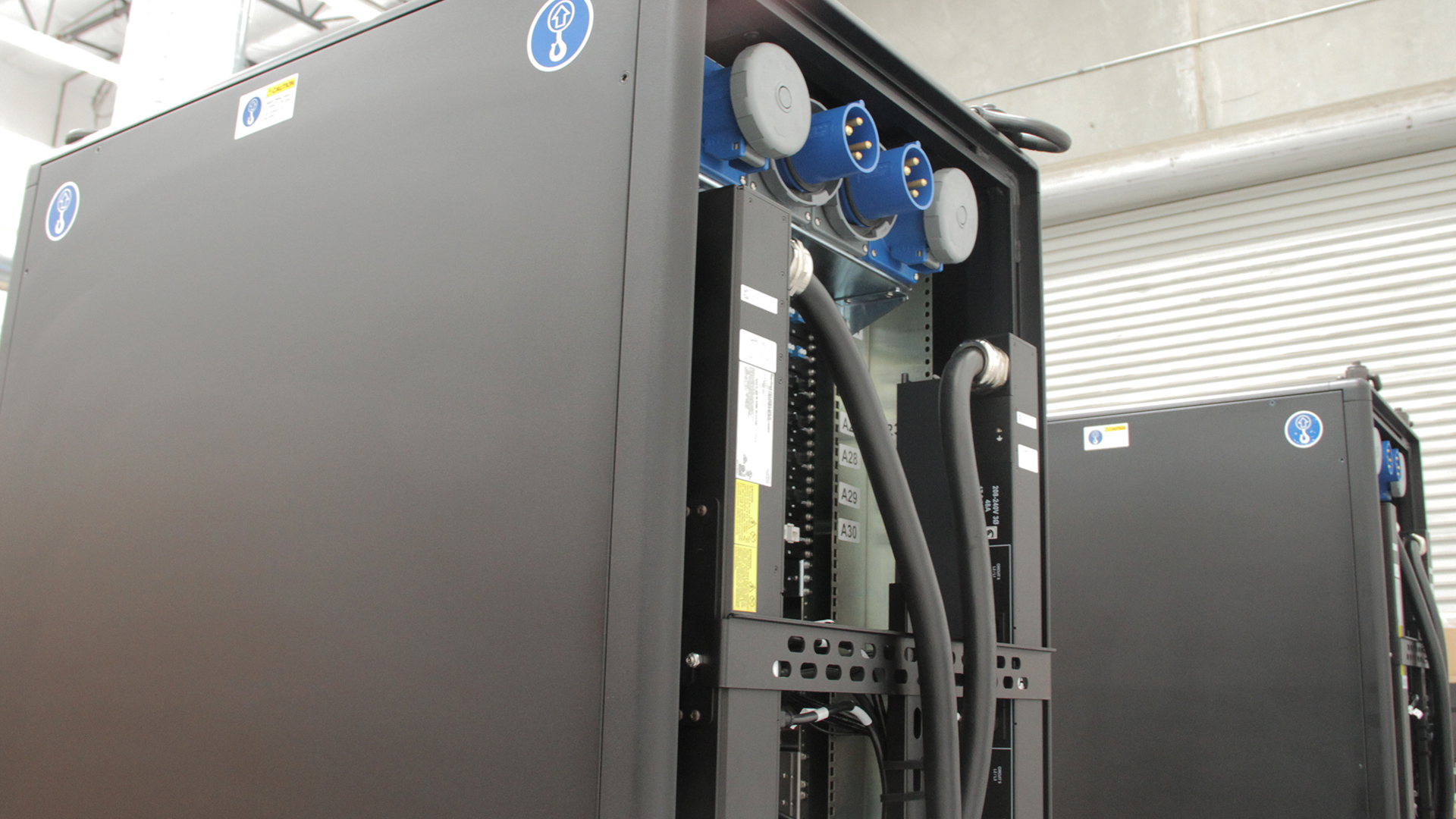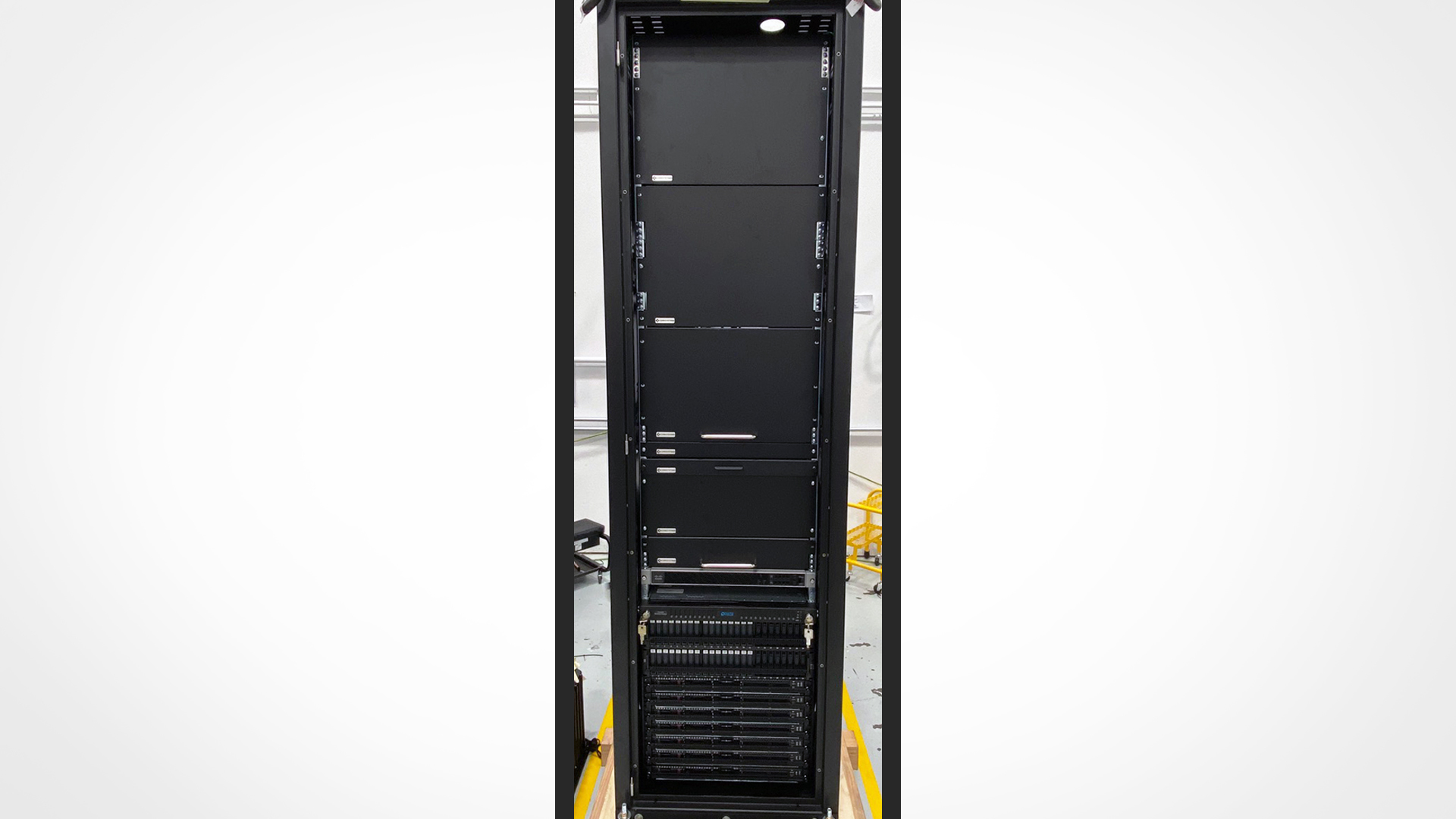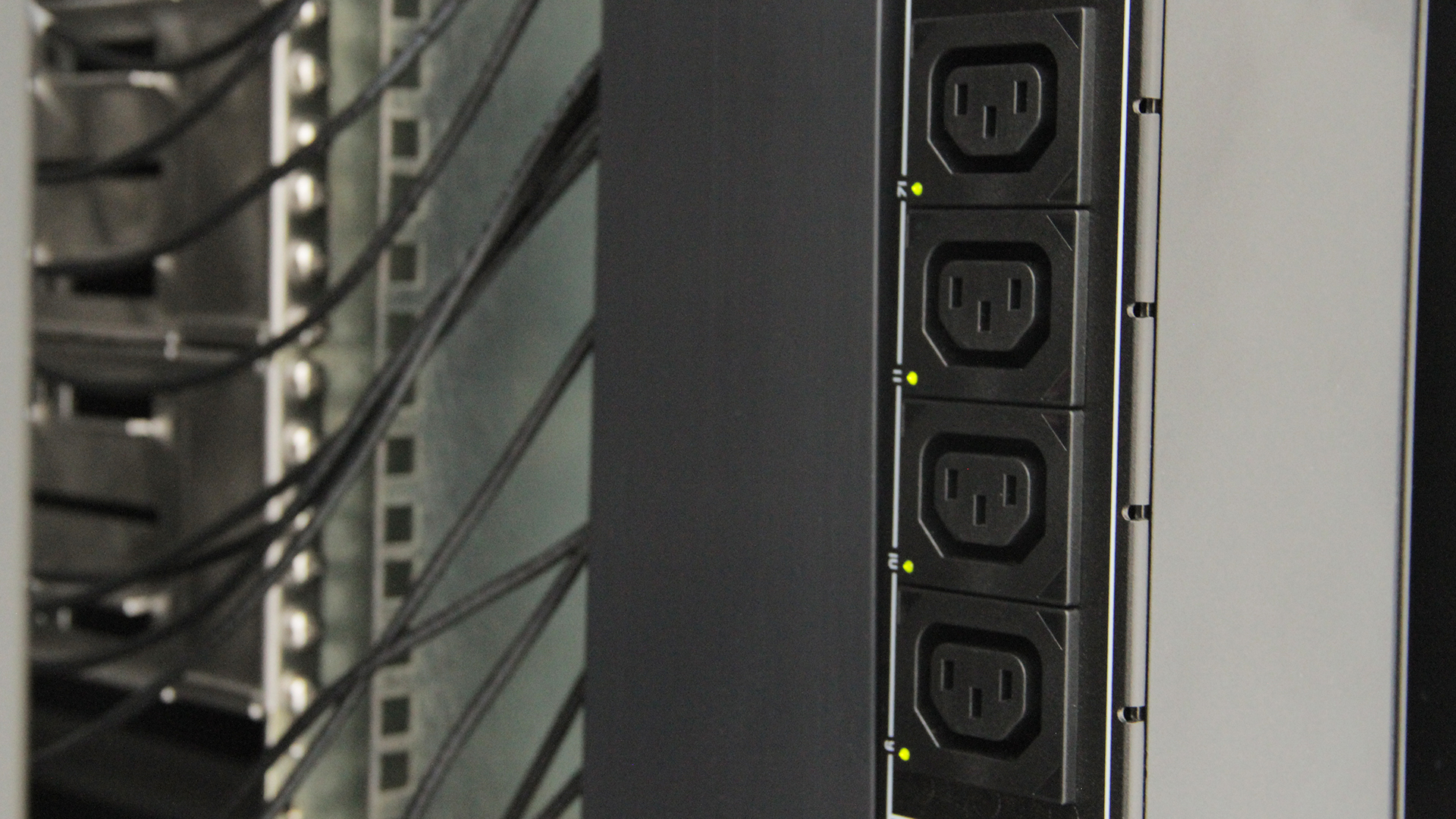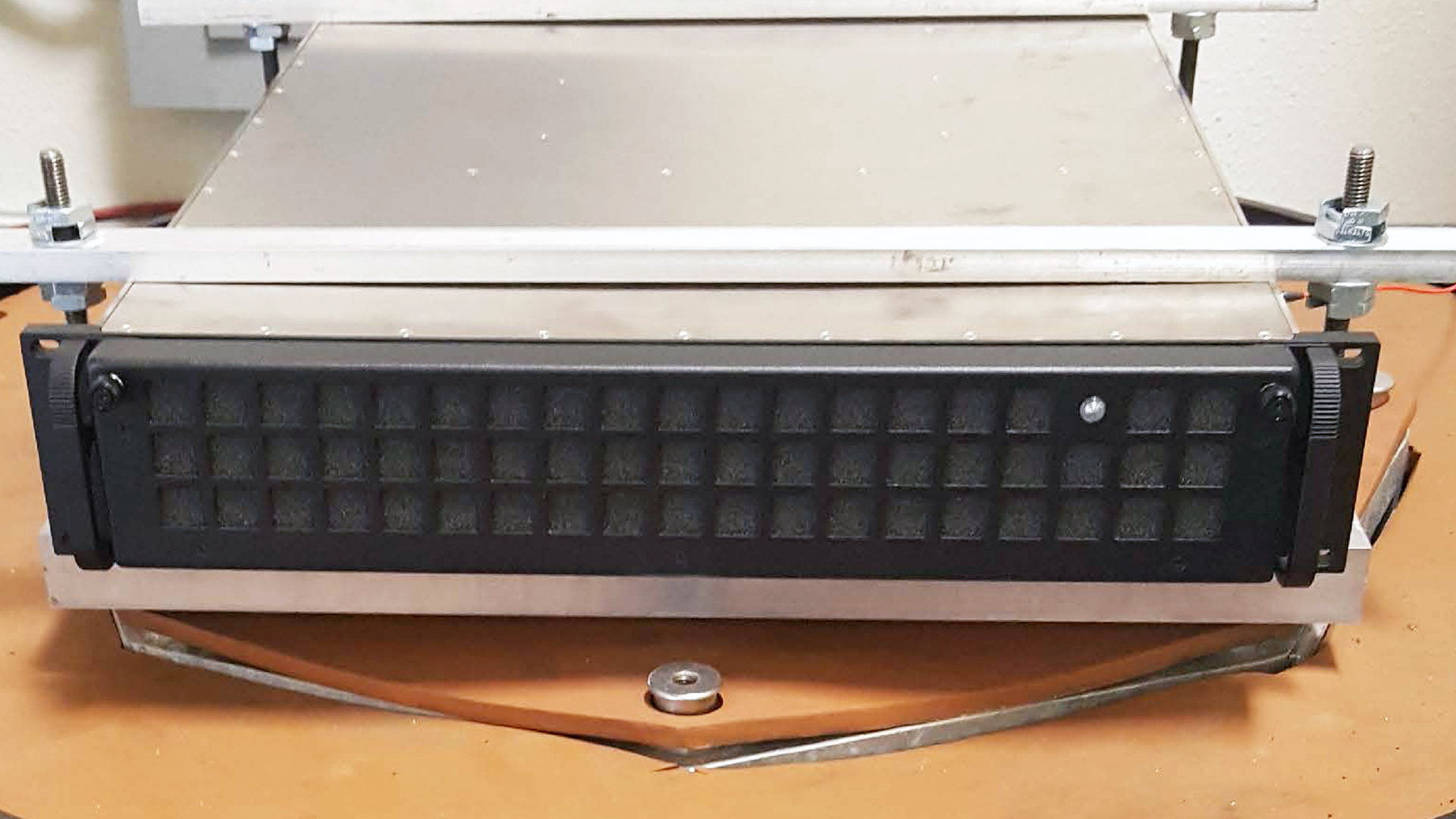 ALL-IN-ONE SOLUTIONS
---
ADVANTAGES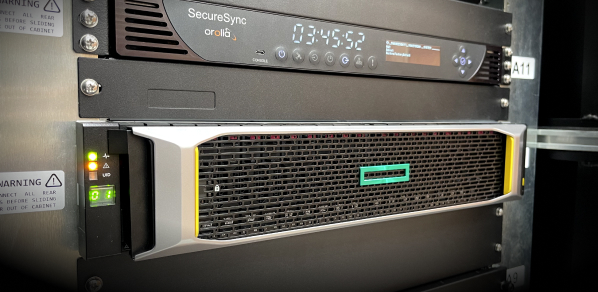 MINIMIZE COSTS
Minimize deployment costs with Core Systems' cloud cluster solutions. Avoid time wasted on DOA/RMA issues for a seamless deployment experience.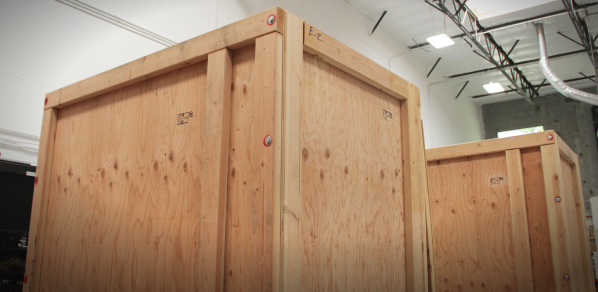 QUICK TURNAROUND
Core Systems excels in quick turnaround times, delivering efficient solutions to meet customer needs promptly. With streamlined processes and a responsive team, we minimize project lead times for rapid deployment.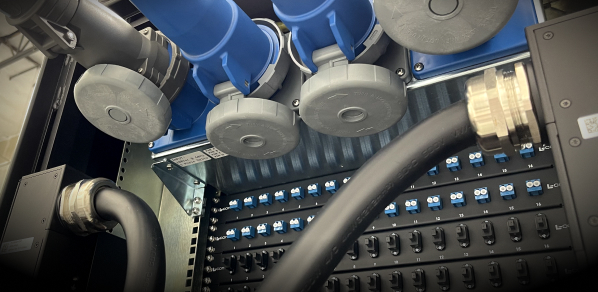 POWER-SAVING SOLUTIONS
Core Systems offers power-efficient solutions with factory-tuned density, minimizing power consumption. Our expert design and recommendations ensure workload-specific configurations for optimal efficiency.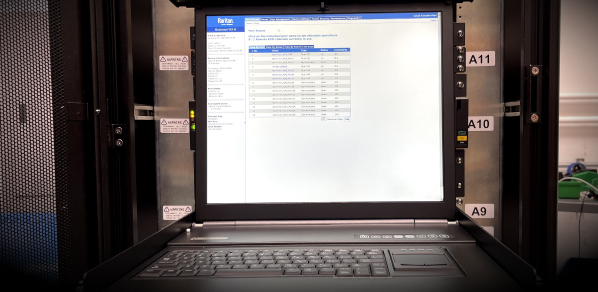 360 MANAGEMENT
Streamline asset management with Core Systems' integrated solutions for servers, storage, switches, and software. Customize your preferred format, such as barcodes or RFID, to meet your specific asset management needs.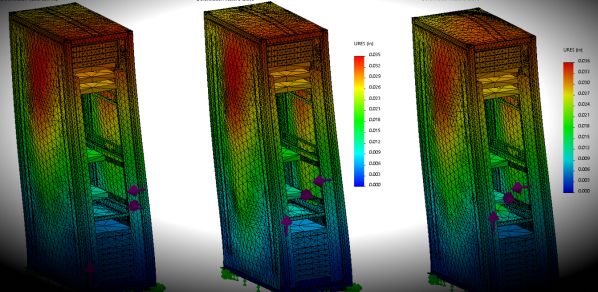 BUILT TO MEET YOUR SPECS
Core Systems excels in building custom solutions to meet unique customer specifications. From hardware configurations to software customization, our dedicated team ensures high-quality, tailored systems that align with your specific needs.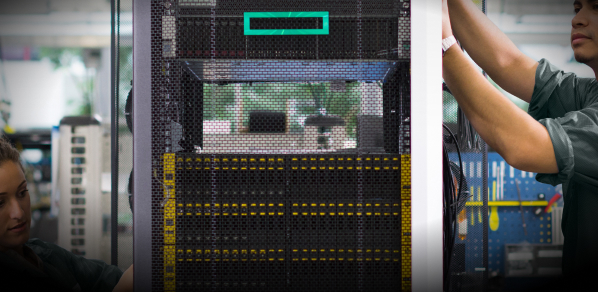 EXPERT SUPPORT
Core Systems offers reliable and comprehensive support services for your technology infrastructure. With experienced support teams, we provide remote help desk and rapid onsite support tailored to your needs.
DESIGN & ENGINEERING
---
RACK INTEGRATION PROCESS

DESIGN
---
We work with you to create problem-solving designs that fit your mission.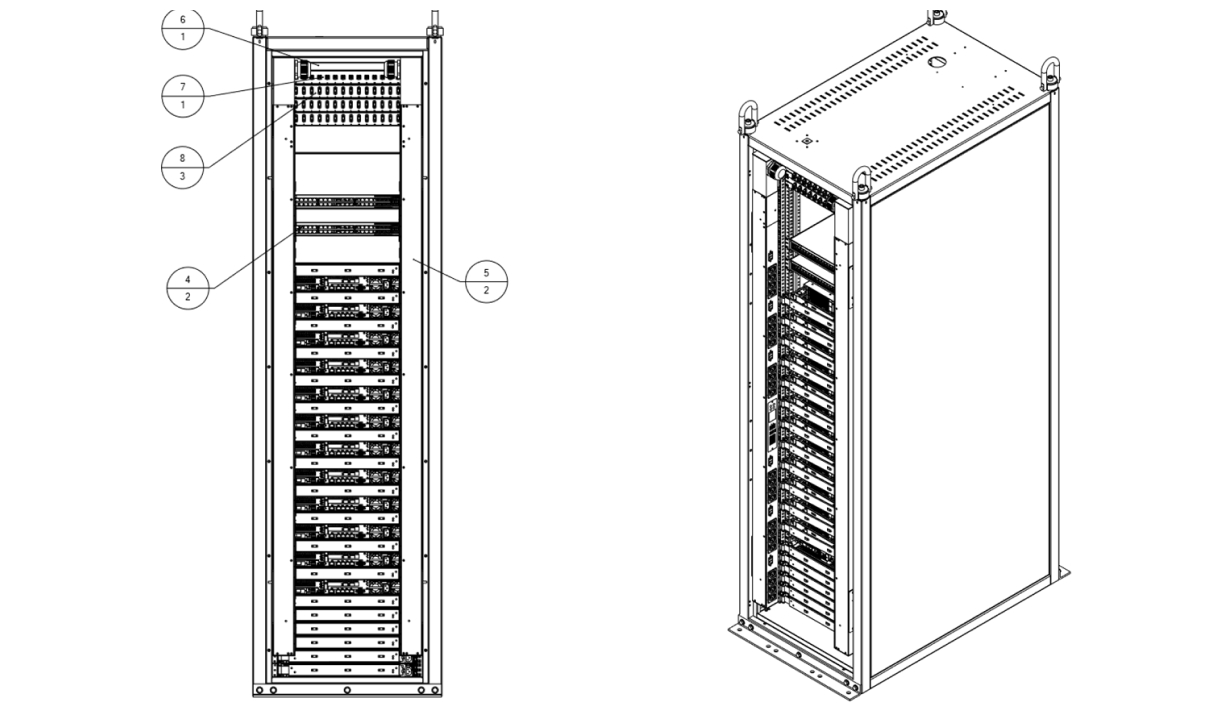 Core Systems' Rack Integration Services team analyzes customer application workloads to optimize hardware configurations. Collaborating with our engineers ensures optimal solutions aligned with your requirements and high ROI.
Core Systems ensures datacenter solutions within power parameters, offering a range of rugged servers and networking devices for optimized power utilization. With power analyses and recommendations, we strive for efficiency, rack density, and cost-effectiveness in your datacenter.
Core Systems develops customer Bill of Materials (BOM) to analyze costs and determine pricing. Our tailored BOMs meet schedules, quality requirements, and budgets, providing clear price quotations for end-to-end solutions based on customer needs.
Core Systems provides detailed rack-level engineering layout diagrams with power socket and data port positions. Our experienced engineers optimize cable lengths for cooling and post-implementation ease, presenting a comprehensive plan for server placement and cable positioning.

ASSEMBLY
---
Our team can assemble system configurations quickly and accurately.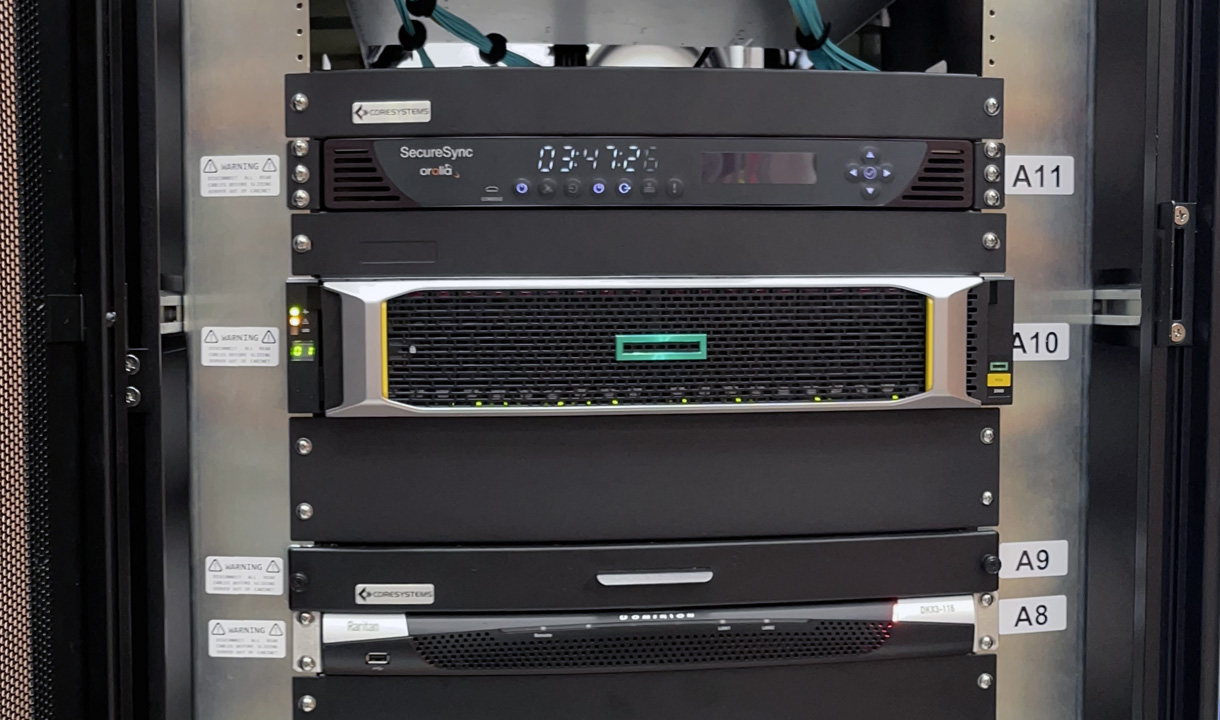 Core Systems assembles nodes based on customer-specified server Bill of Materials (BOMs), integrating networking devices and procuring third-party products. We prioritize strict quality standards and meticulous configuration to meet customer requirements, providing comprehensive node documentation.
Core Systems securely installs servers, switches, power distribution units, and accessories in designated racks, prioritizing security. Rigorous hardware testing ensures top-quality and exceptional customer experience upon delivery.
Core Systems' skilled technicians wire data and power cords in server racks based on diagrams and maps. Clear labeling with unique identifiers and color coding streamlines deployment, maintenance, and rack servicing.
Core Systems seamlessly integrates third-party equipment into customer solutions, stacking them in rack cabinets or drop-shipping as needed. Our compatible hardware meets industry standards, and our experienced Rack Integration Services team excels at integrating various IT hardware brands.

CONFIGURATION
---
We work with you to create a configuration that fits your team's demands.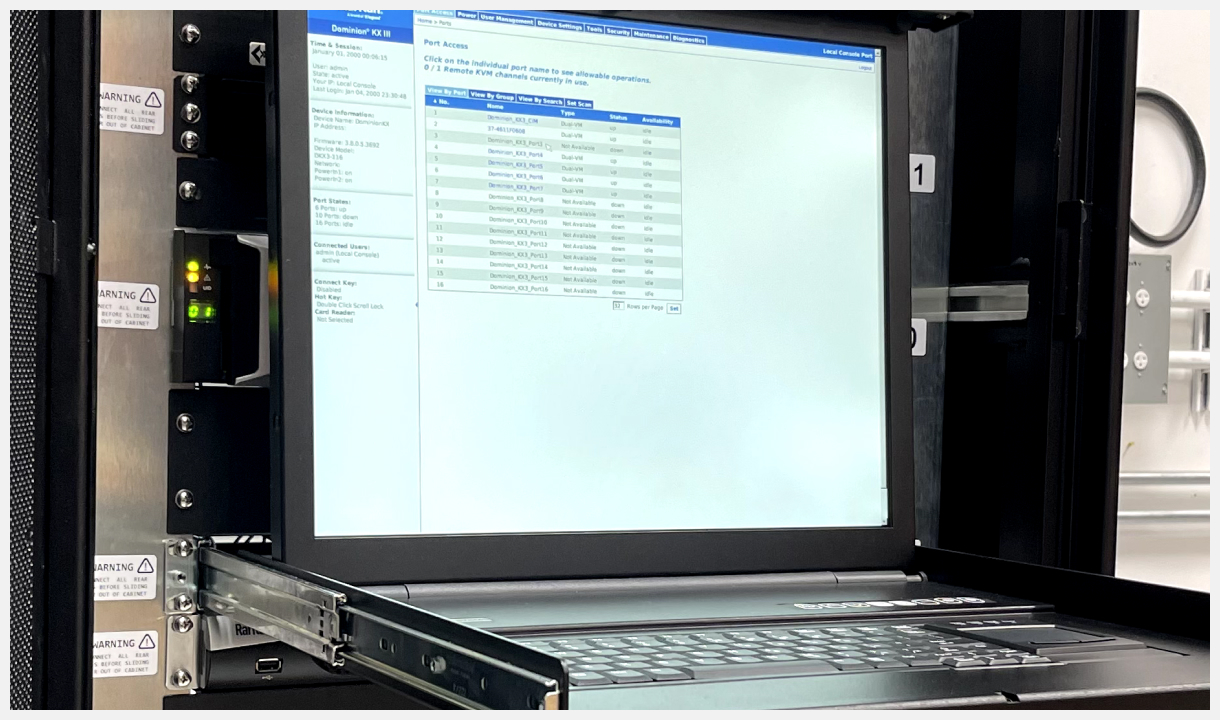 Core Systems optimizes BIOS settings and conducts comprehensive testing for each server node after rack integration. We ensure uniformity of BIOS settings across the rack, tailored to the customer's preferences.
At Core Systems, we update system firmware at our facility using automated tools for consistent integration across node clusters. This meticulous process enhances the quality and reliability of running custom applications on our hardware.
Core Systems' Rack Scale Design optimizes datacenters with efficient management of servers, storage, and networking. Using industry-standard Redfish APIs, it boosts performance, density, and cost savings for improved datacenter efficiency and hardware utilization.
At Core Systems' rack integration facility, we offer pre-installation or deployment of operating systems and custom images onto specific nodes. This allows customers to focus on their core applications while we handle the installation process.

TESTING
---
Our cabinet solutions have successfully completed a number of military-grade testing procedures.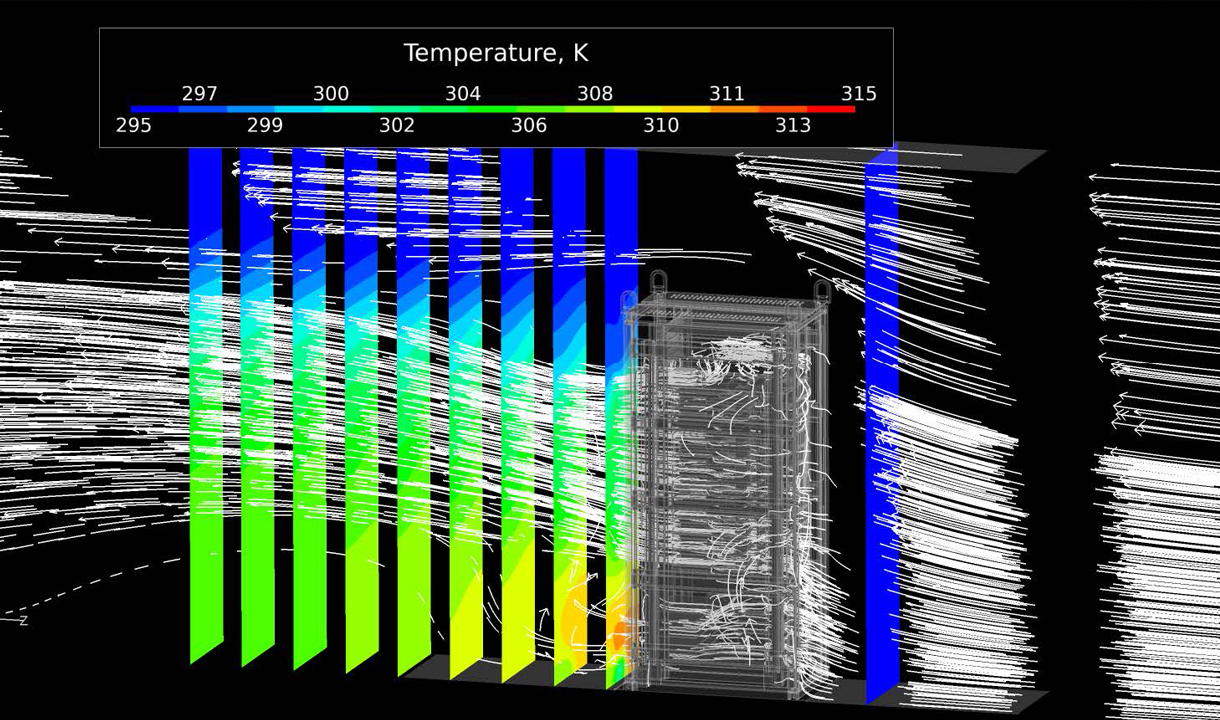 Core Systems conducts comprehensive compatibility testing of multi-vendor equipment to ensure seamless integration with nodes, networking devices, and components. Our rigorous testing minimizes risks and expenses, offering customers peace of mind.
Core Systems conducts thorough rack burn-in testing, ensuring optimal performance and reliability for the integrated setup.
Core Systems ensures integration quality and hardware reliability through automated cluster testing.
Core Systems' Rack Integration Services offer performance analysis of application workloads on customer hardware platforms, ensuring superior performance.
LOGISTICS
---
Our cabinet solutions can be shipped worldwide so you can hit the ground running.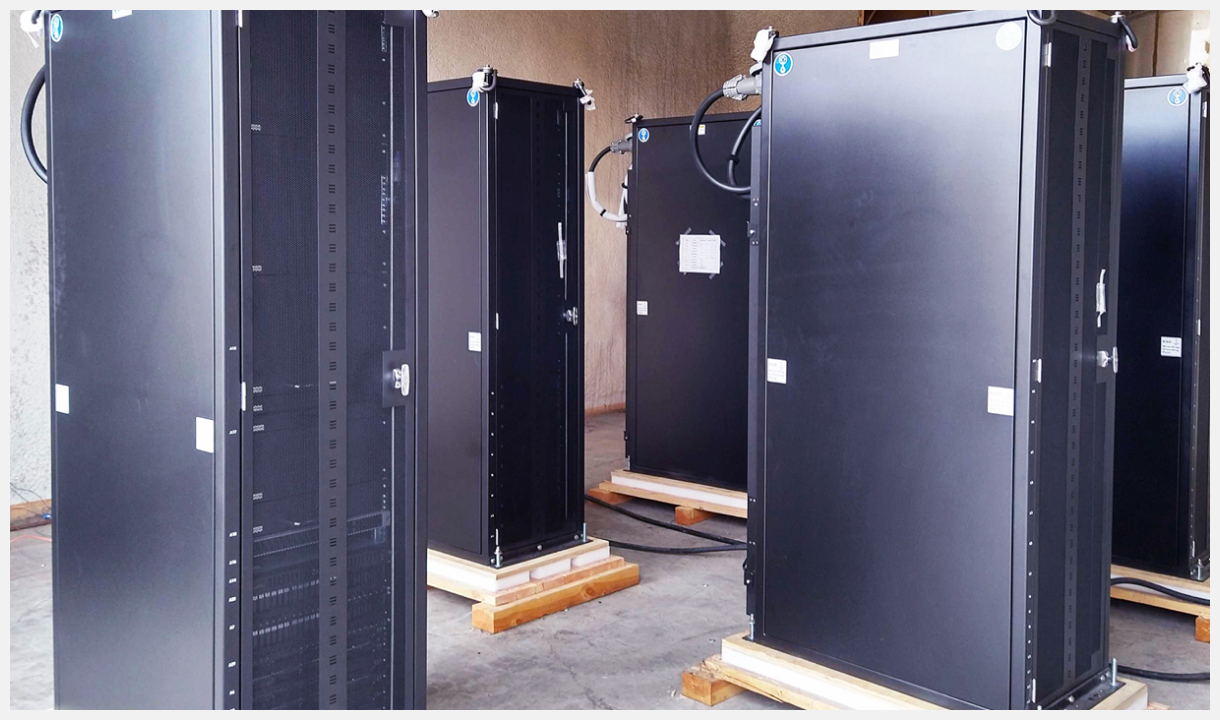 Core Systems ships integrated hardware securely worldwide in shock-resistant, reusable crates. Our fully tested racks arrive at your datacenter, ready for immediate operation.
Core Systems' Hardware Maintenance provides customizable SLAs for remote and onsite support, ensuring comprehensive coverage for rugged solutions.

ADVANTAGES
---
MINIMIZE COSTS
QUICK TURNAROUND
EXPERT SUPPORT

CUSTOM SOLUTIONS
---
BUILT TO YOUR SPECS
VARIETY OF POWER OPTIONS
CUSTOM CONFIGURATIONS

WORKING WITH US
---
VALIDATE SOLUTION
LEARN & OPTIMIZE
CONFIRM SOLUTION

SINCE 2007
---
WORKING WITH CORE SYSTEMS
We build the rack solution perfect-fit for your application so you can thrive in any environment.
01
Validate Solution
Core Systems engineers will develop a proof of concept that fits your mission's demands.
02
Optimize for Success
We begin to develop the cabinet based on your specifications and bring your design to life.
03
Understand & Learn
Our team works in a coordinated fashion to understand and solve any potential issues.
04
Confirm Solution
Our on-site testing facility quickens turnaround time and allows us to finalize your product.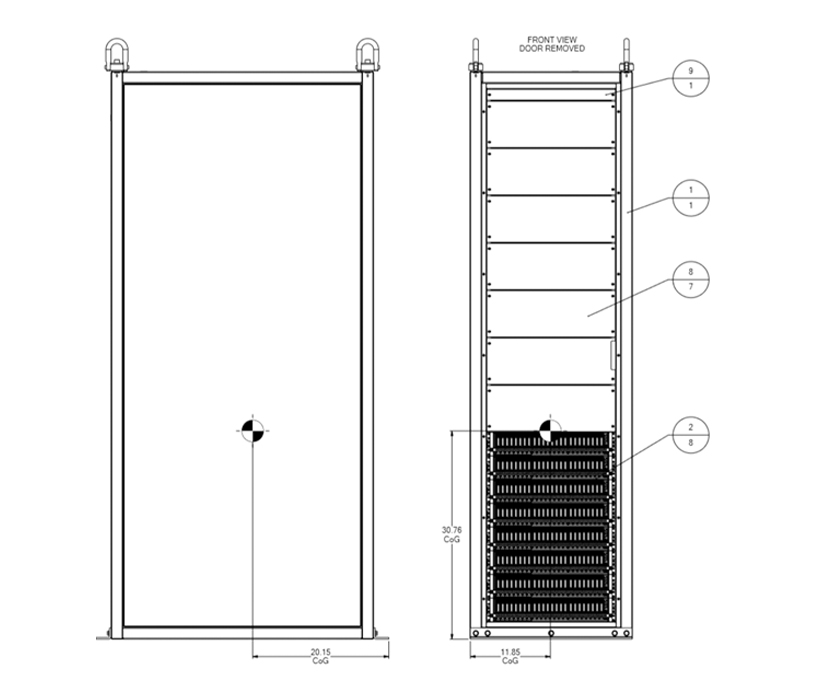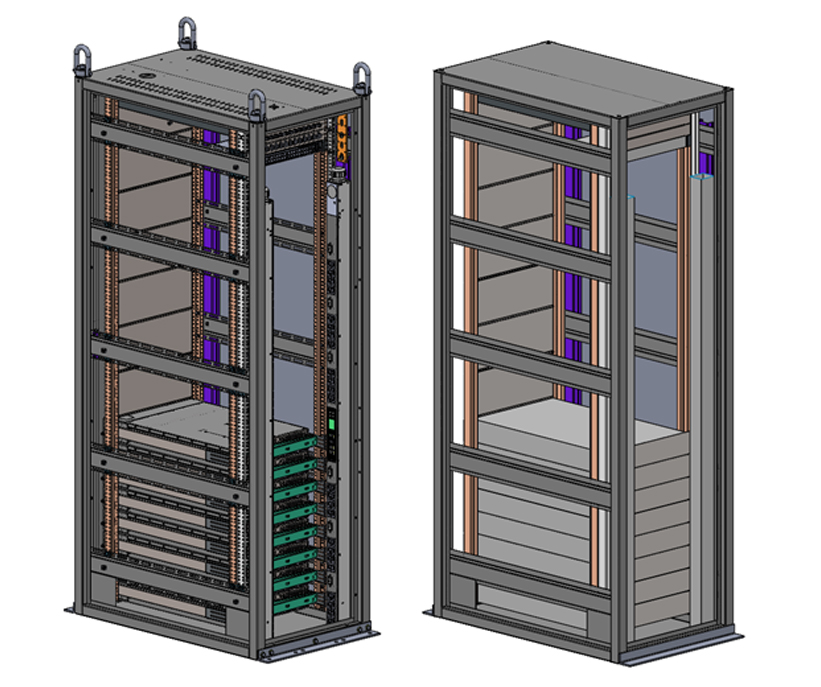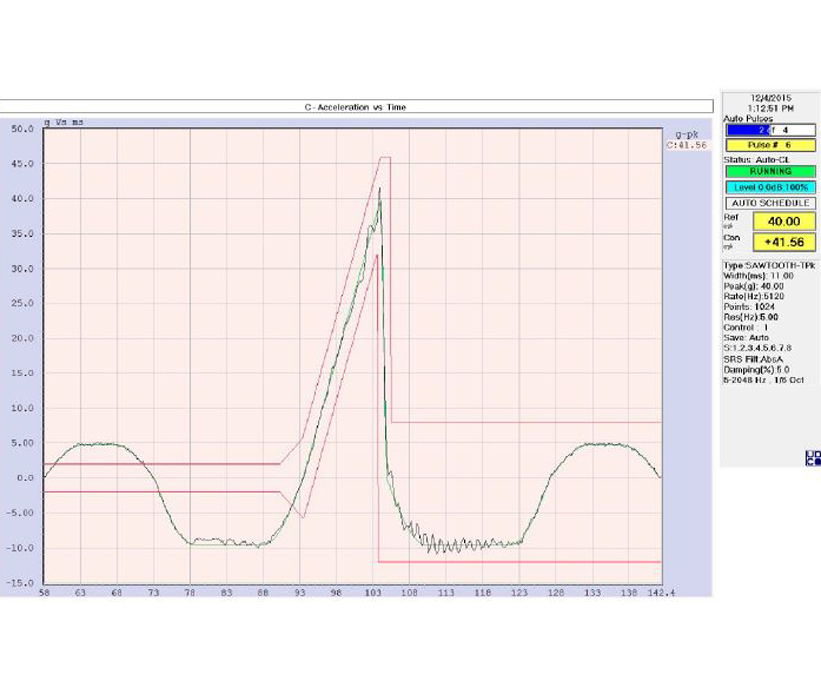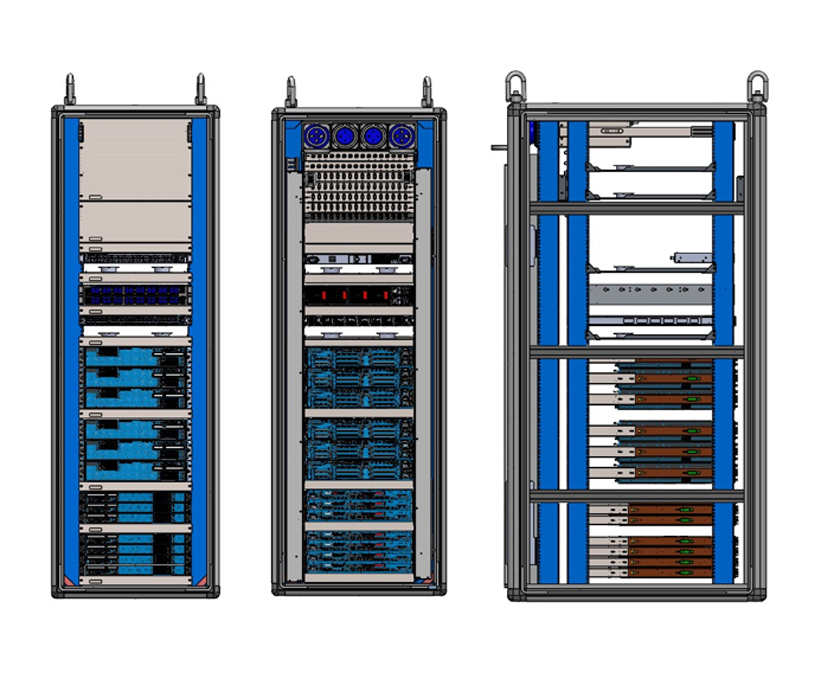 MIL-STD-810 & Beyond
---
Testing Methods
Low Pressure
High/Low Temperature
Solar Radiation
Rain
Humidity
Fungus
Salt/Fog
Sand and Dust
Explosive Atmosphere
Immersion
Acceleration
Vibration
Shock
Gunfire Shock
Icing/Freezing Rain
Ballistic Shock
Freeze/Thaw
Rail Impact
Multi-Exciter
Shipboard Vibration
Fluid Contamination
RACK INTEGRATION
---
REQUEST A QUOTE